available now at avo jax in jacksonville, florida
this camper is currently in stock and available now!

Fits Short Bed Mid-Size Trucks (bed sizes 5'-5.5')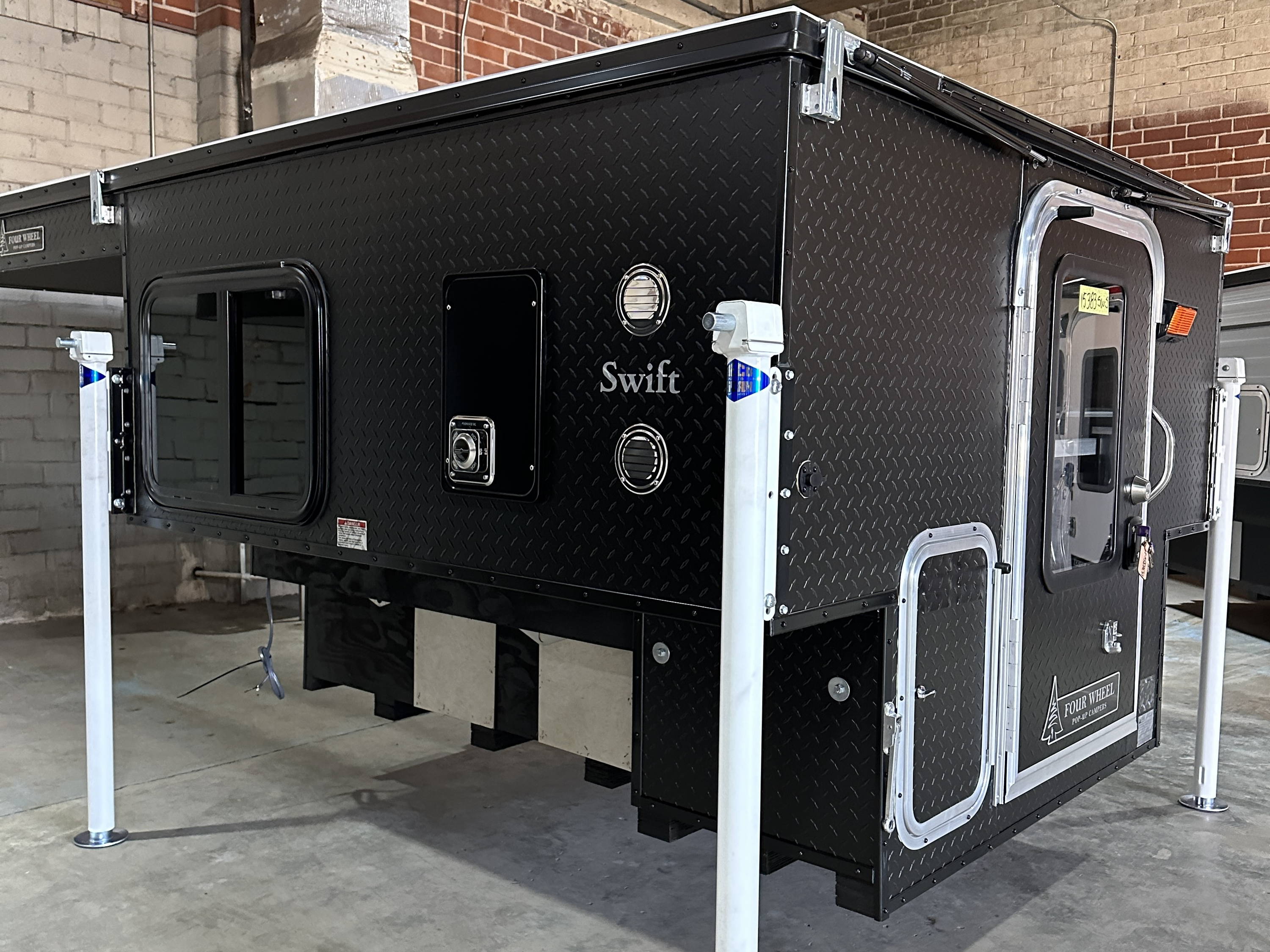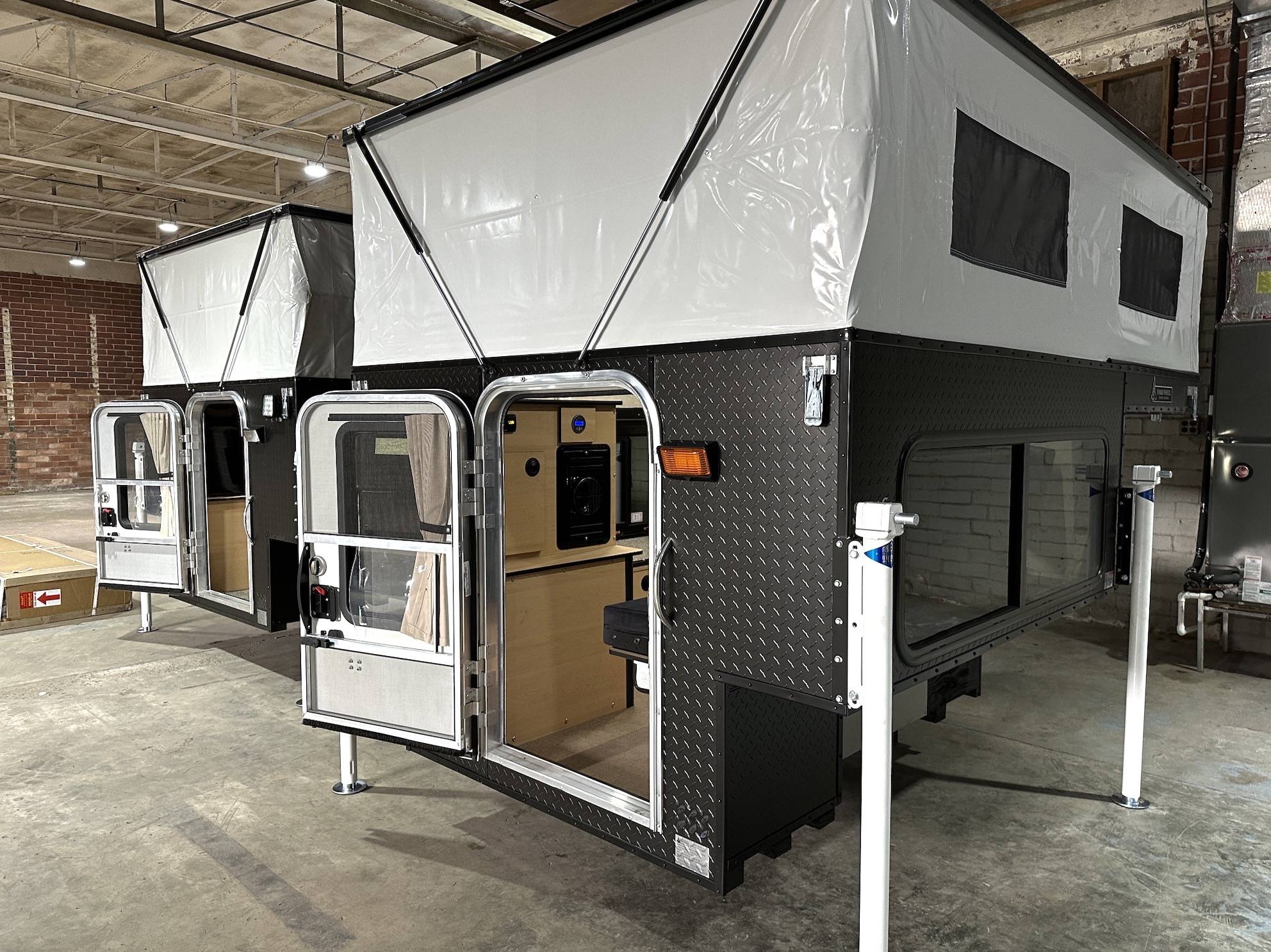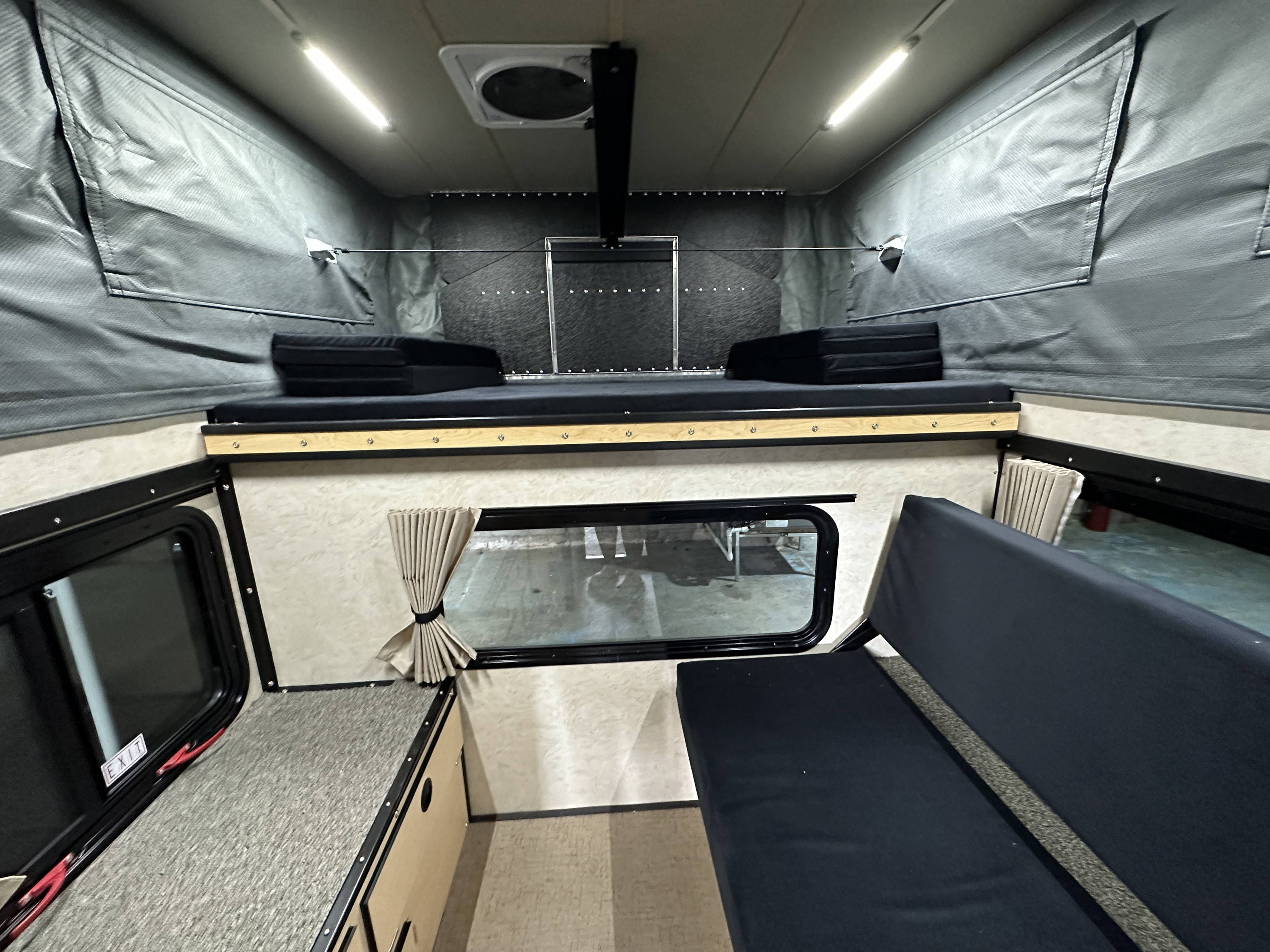 The Swift Four Wheel Camper specifically designed for Mid-Size Trucks with 5' beds such as the Toyota Tacoma, Chevy Colorado, GMC Canyon, Nissan Frontier and Ford Ranger.
*The Swift may also fit other trucks. Please call for specific applications.
Model - Swift
Camper/Shell - Shell
Floor Plan - Rollover Couch
Seat Fabric - Abbington Black
Bed Fabric - Abbington Black
Wood Color - Maple
Siding Color - Matte Black Diamond Plate
Furnace - Furnace with Thermostat
Batteries - 2x 12 volt Batteries
Solar and Wiring - 160W Roof Mounted Panel with Controller
Bed Size - Queen Bed Slide
Fan/Vent Over Kitchen - Yes
Fan/Vent Over Bed - Yes
Thermal Pack - Yes
Driver Side Window - 19"x26" Driver's Side Window
interested in learning more about four wheel campers?
Contact the avo sales team