No more digging your bare arms, elbows deep, in ice while scavenging around for a can at the bottom of the cooler; no more water-logged steaks and floating grapes – experience 'Fridge Freedom' with ARB's range of fridge freezers.
Engineered in Australia to handle our extreme conditions, ARB Fridge Freezers offer uncompromising performance with a temperature range from 50°F to 0°F degrees, giving you the convenience of refrigerated or frozen food and drinks no matter where your journey takes you.
Tested extensively for off-road, wilderness and sea-side usage, the range of ARB Fridge Freezers will complement your boat, car or camper trailer; available in 37, 50, 63 and 82 quart capacities, all backed by a comprehensive three-year warranty.
Product Features:
Anti-Condensation Technology
Internal Basket System
LED Interior Light
Drain Plug
Carry Handles
Steel Outer Casing
Wireless Monitoring & Control via Bluetooth
Full-Height Corner Moldings
Boost Function - For Rapid Cool Downs
LED Display
Front AC Power Inlet - For Quick Home or Powered Site Connections
USB Outlet - Convenient USB 5V & 3,000mA Outlet
Highly Efficient and Variable Speed Compressor
Quick-Release Lid (101QT and 73QT Models Only)
Dual Cooling Zones (101QT and 73QT Models Only)
Internal Compartment Lid (73QT Model Only)
Wireless Monitoring and Control
Monitor and control your ARB ZERO portable fridge freezer wirelessly via your Bluetooth enabled mobile device by downloading the free app using Google Play or Apple app store. The Zero Connect app allows the user to monitor operating status, battery input voltage, set up custom cooling profiles so you can adjust the fridge temperature with ease!
Optional Accessories:
ARB Zero Fridge/Freezer Slide
The ZERO Fridge Slide is a versatile mounting solution for your ZERO Fridge/Freezer due to its compact design which will minimize cargo intrusion.
With a flat mounting base for secure fitment and multi position latch, the fridge slide will ensure easy access to your fridge at all times. Sealed, heavy-duty roller bearings deliver smooth operation and prevent dust and grit ingress.
Clear access to the drain port of your ARB ZERO Fridge/Freezer assists in easy cleaning. This slide is finished in a zinc plated and black epoxy E-coat surface finish for superior durability.
ARB Zero Fridge/Freezer Tie Down System
The ZERO Fridge Freezer tie-down system includes stainless steel fridge mount brackets, quick-release buckles, heavy-duty polyester webbing straps and fridge slide mount brackets. This system is compatible with all ARB ZERO Fridge Freezers.
ARB ZERO 47QT Fridge specifications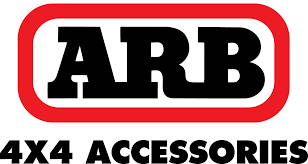 Capacity: 47 Quart
External Dimensions: 26.6"(L) x 16.7"(W) x 19.5"(H)
Internal Dimensions (LxWxH): Upper Compartment:

19" x 11.5" x 8"

Lower Compartment:

12.4" x 11.5" x 7.1"

Weight: 47.6 lbs
Cooling Capacity: -7.6°F to +50°F
Power: Voltage 12/24V DC / 100 240V AC Integrated battery protection system
Current Draw: 0.8Ah (DC12V set at 5°C, 32°C ambient temperature)
Transmitting Module: Bluetooth connectivity allows 2-way communication on your mobile device.
Warranty: Three year warranty from date of purchase
Liquid error: product form must be given a product