The LP4 is the smallest variant in the LP line up but maintains all of the power and features of its siblings. The LP4 features a total of 8,750 lumens and a 200° spread of useable LED light. This light pumps out 7,050 forward projecting lumens and 1,700 lumens of dedicated peripheral lighting courtesy of our patented Integrated Peripheral Technology (IPT).
To keep your light performing at its highest potential, the LP4 integrates our proprietary Direct Ducted Cooling (DDC) technology. This feature allows air to travel through the front of the housing, over the rear heat sinks - drastically improving cooling capacity and performance.
With an amber day-time running light, the LP4 will fulfill all your lighting needs.

Baja Designs Features:
Satisfactions Guarantee – 30 Day Money BackGuarantee
Limited Lifetime Warranty – Complete Purchase Protection
uService® – Replaceable Lenses And Optics
ClearView® – All The Light, Right Where You Need It.
MoistureBlock™ – Waterproof, Rain Proof, Submersible
CopperDrive® – Only LED Driven At 100%
5000K Daylight – Less Driver Fatigue, Natural Color

Includes:
- (2) XL-R Sport LED Lights
- Mounting Bracket
- Wiring Harness
Patterns:
Driving/Combo:
Maximum trail coverage in a single light.
The Driving/Combo pattern is equipped with both Driving (42°) and spot (9°) optics to provide you with a smooth blend of light for both near field applications and distance (Lighting Zone 3)
Wide Cornering: BD was the first to develop a pattern specifically for cornering, dust and/or fog conditions. The Wide Driving pattern offers a 42° flattened horizontal beam for the ultimate in comfort lighting. (Lighting Zones 1 & 2)
Spot: A longer and narrower 9° beam focus for illumination further down the trail or road. The Spot pattern is designed to be used in conjunction with additional Wide Driving and/or Driving/Combo beam lights. (Lighting Zone 4 & 5)
Work/Scene: Excellent work light or "scene light" with an extremely smooth 120° circle that projects about 40ft. This pattern is not suitable for driving. (Lighting Zone 7)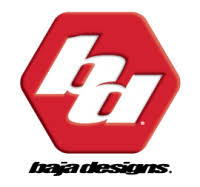 Specifications (Per Light):
Lumens: 7,050 Utilizing 4 LEDs
Wattage/Amps: 60W / 6.5A
IPT Lumens: 1,700 Utilizing 4 LEDs
IPT Wattage/Amps: 15W / 1.0A
Backlight Wattage/Amps: 4.83W / 0.35A

Dimensions: 5.1" x 5.1" x 3.2"
Weight: 2.8 pounds
LED Life Expectancy: 49,930 Hours
Front Lens: Hard Coated Polycarbonate
Housing: Powder Coated Cast Aluminum
Bezel: Billet Machined Aluminum
Hardware & Bracket Material: Stainless Steel
Exceeds MIL-STD810G (Mil-Spec Testing)
Built-In Overvoltage Protection
IP69K (Waterproof, Submersible up to 9ft)
IK10 Compliant (Mechanical Impact Testing)