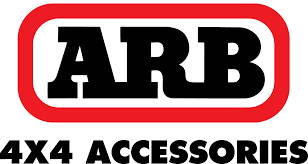 There are two types of suspension lift kits: those for show and those for go. And, when you measure your suspension lift in performance and not inches, go for the Old Man Emu NitroCharger Suspension System. This complete, fully-integrated suspension kit is custom designed, tested and proven for your specific vehicle and driving needs.
The secret behind this OME system is the classic NitroCharger Shocks. Featuring superb structural integrity and multi-stage compression valving, Sport shocks deliver OME's classic soft & supple ride both on and off road. Plus, the heavy-gauge tubes provide serious protection from rock and debris damage.
This Old Man Emu Tacoma lift kit includes everything it takes to lift all four corners of your rig. Custom-matched shocks, struts, springs, bushings and hardware are tested, modified and retested for each vehicle until perfect. Plus, you choose between heavy-load and light-load kits, each carefully engineered to dramatically improve on- and off-road ride, handling and control. Best yet, Old Man Emu backs your NitroCharger Suspension System with a 2-year, 24,000-mile warranty.
FEATURES
Fully-integrated high-performance suspension kit customized specifically for your vehicle
Includes everything for a complete lift: shocks, struts, springs, bushings, hardware etc.
Carefully engineered shock & spring combinations dramatically improve ride, handling and control
Classic NitroCharger shocks deliver a soft, supple on & off road ride
Super-durable shock bodies deflect debris with ease
Extensive testing guarantees a great ride and safe vehicle handling
Choose from Heavy Load or Light Load kits:
Heavy Load Kit: designed for vehicles with heavy bumpers, winches, spare tires, racks, jerry cans, etc.
Light Load Kit: designed for factory-weight vehicles
Crafted, tested and proven in Australia's vast, rugged off-road terrain
Your Old Man Emu NitroCharger Suspension System is backed by a 2-year, 24,000-mile warranty