we now have a page for pre-owned gear! Check out the information below and contact our sales team for more info.


2021 jeep gladiator rubricon 4x4 with canopy camper and accessories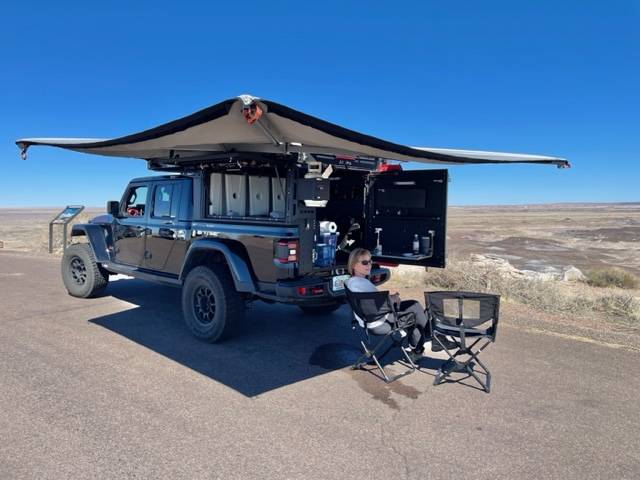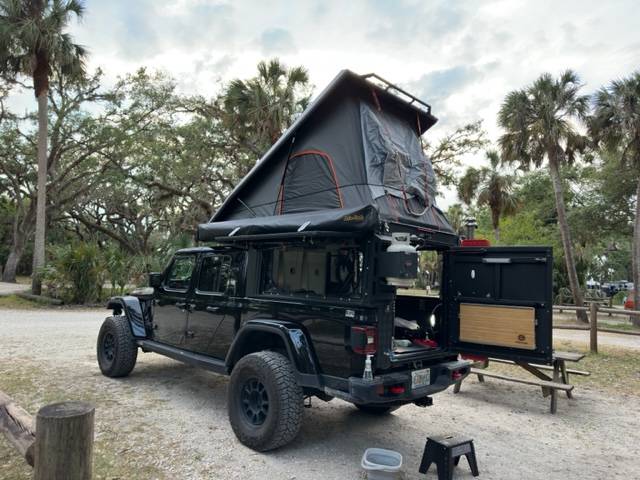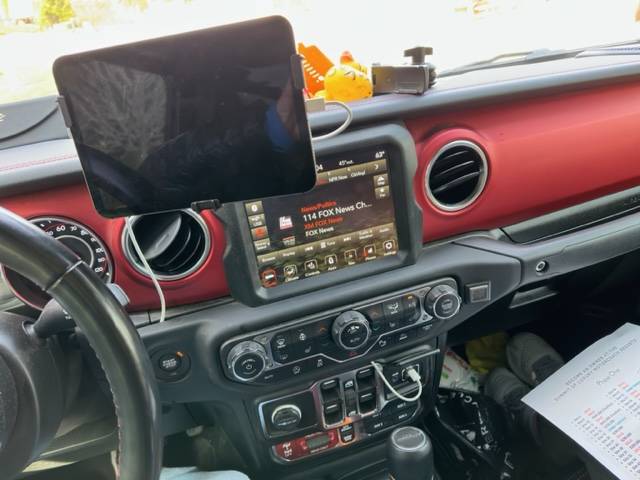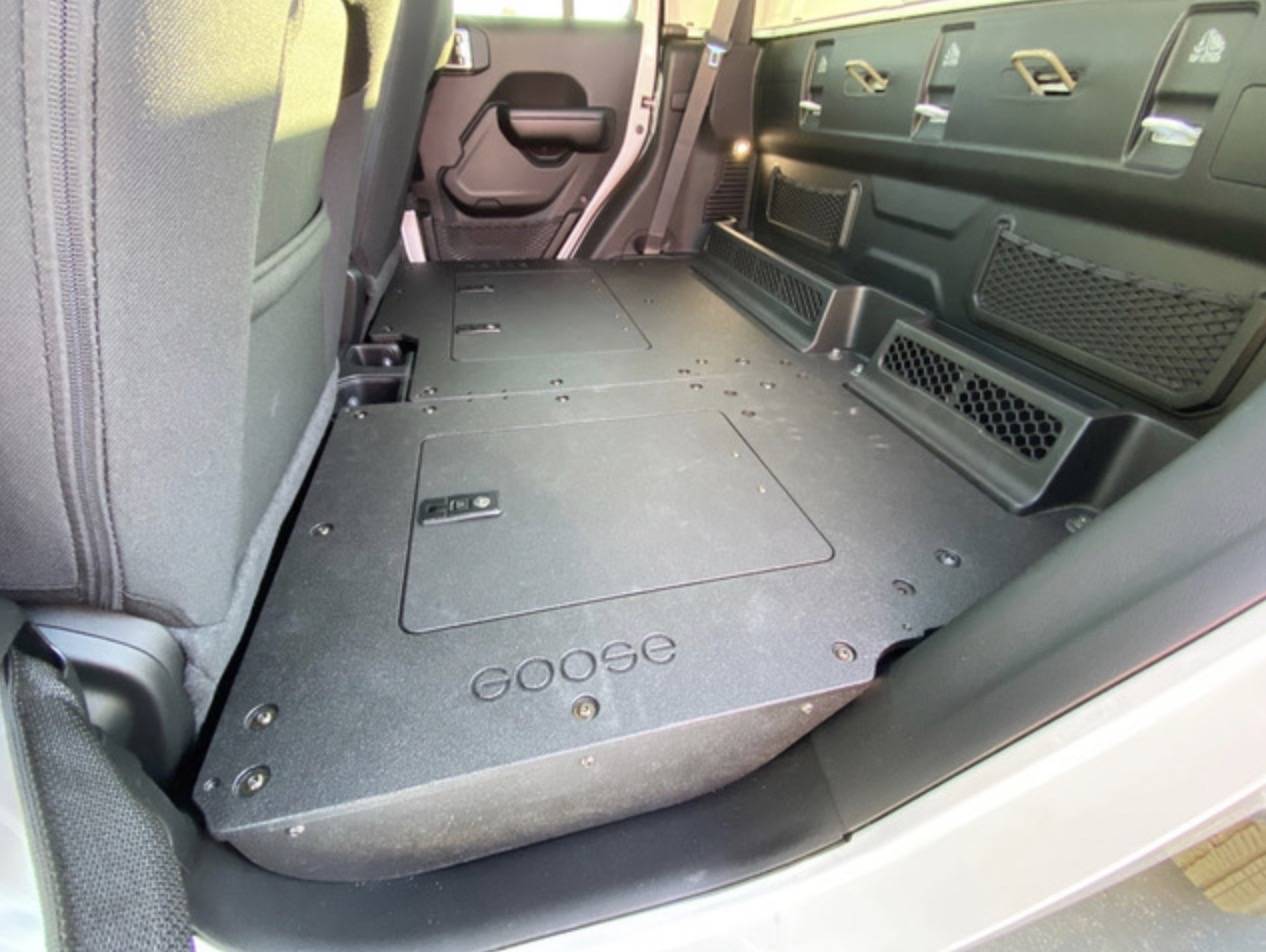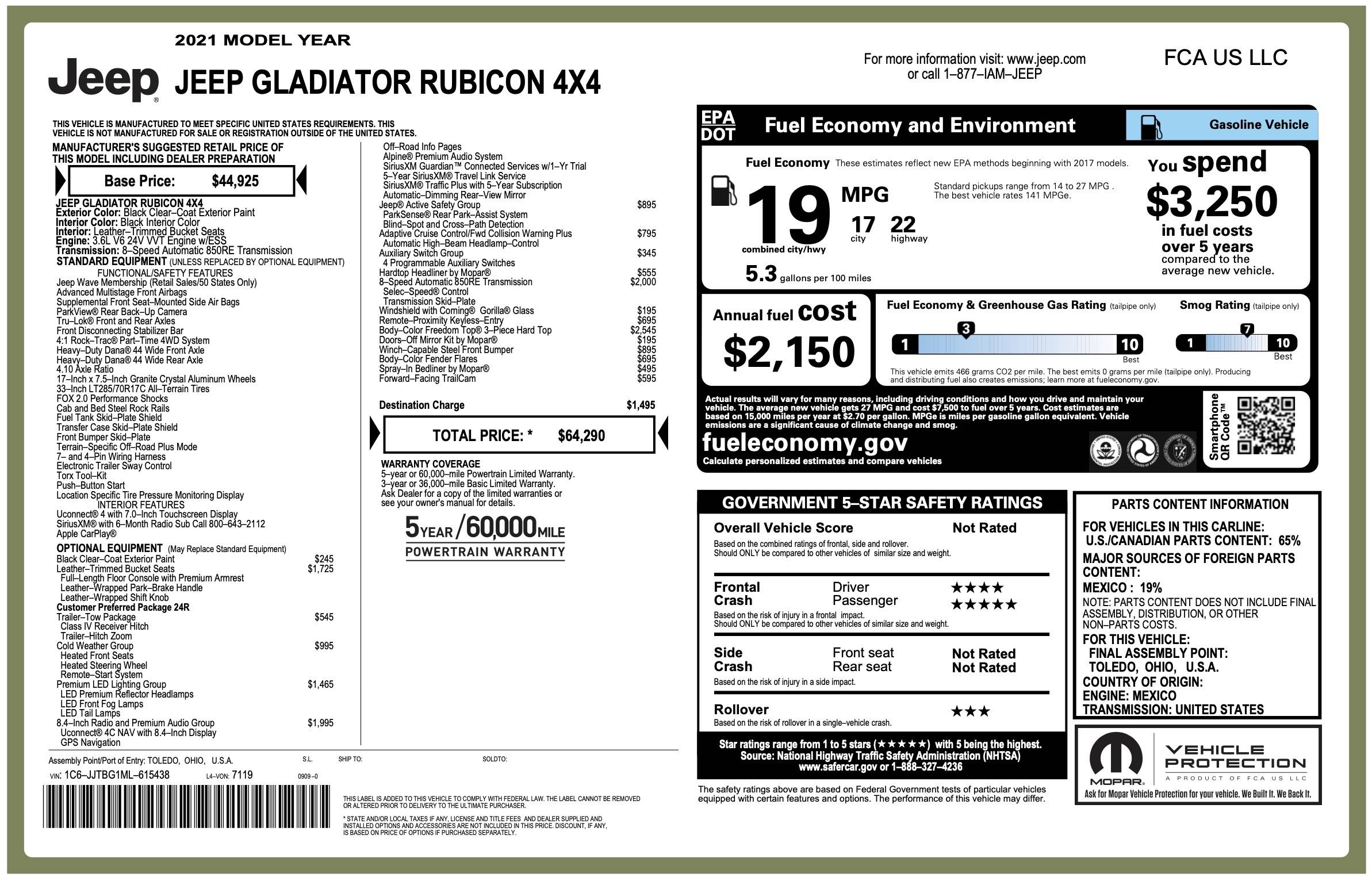 contact the avo sales team for more info
price: $75,000
[ Mileage: 20,000 ]
This 2021 Jeep Gladiator Rubricon is in excellent condition and comes with the following accessories:

- Alu-Cab Canopy Camper
- LHS Alu-Cab 270° Shadow Awn
- Alu-Cab Water Tank
- Sunflare 180W Solar Panel on roof
- Victron energy smart solar charge controller MPPT 100/20
Truck Upgrades Include:
- Adjustable Shocks
- Dobinsons 3" IMS Suspension Lift Kit Jeep Gladiator JT Front Coil Springs: C29-232V - 3" 100-200lb Load Rear Coil Springs: C29-233V - 3" Stock Load
- Method Race Wheels Trail Series, 17x8.5 with 5x5 Bolt Pattern - Matte Black - MR70278550500. $1,649.40
- FALKEN WILDPEAK A/T3W 35 X12.50R17 LT 121R E2 RBL. $1,730.00
- Warn VR EVO 10-S Winch with Synthetic Rope`1
- ARB Dual Air Compressor to air up tires, set up to air up or down all 4 tires at the same time. Will air up tires in about 5 minutes.
- Baja Designs S8, 20" Driving/Combo LED Light Bar
- Goose Gear 2nd Row Seat Delete Plate System
- Fullvue Rear Camera Mirror
- Genesis Dual Battery Kit, Gen 2 with G Screen
- Rockslide Engineering Step Sliders
- Blue Ox RV Towbar to allow towing by large RV
- Airforce One braking system for when towed by RV
Your heading text goes here


Prinsu Habitat Roof Rack for 05-22 Tacoma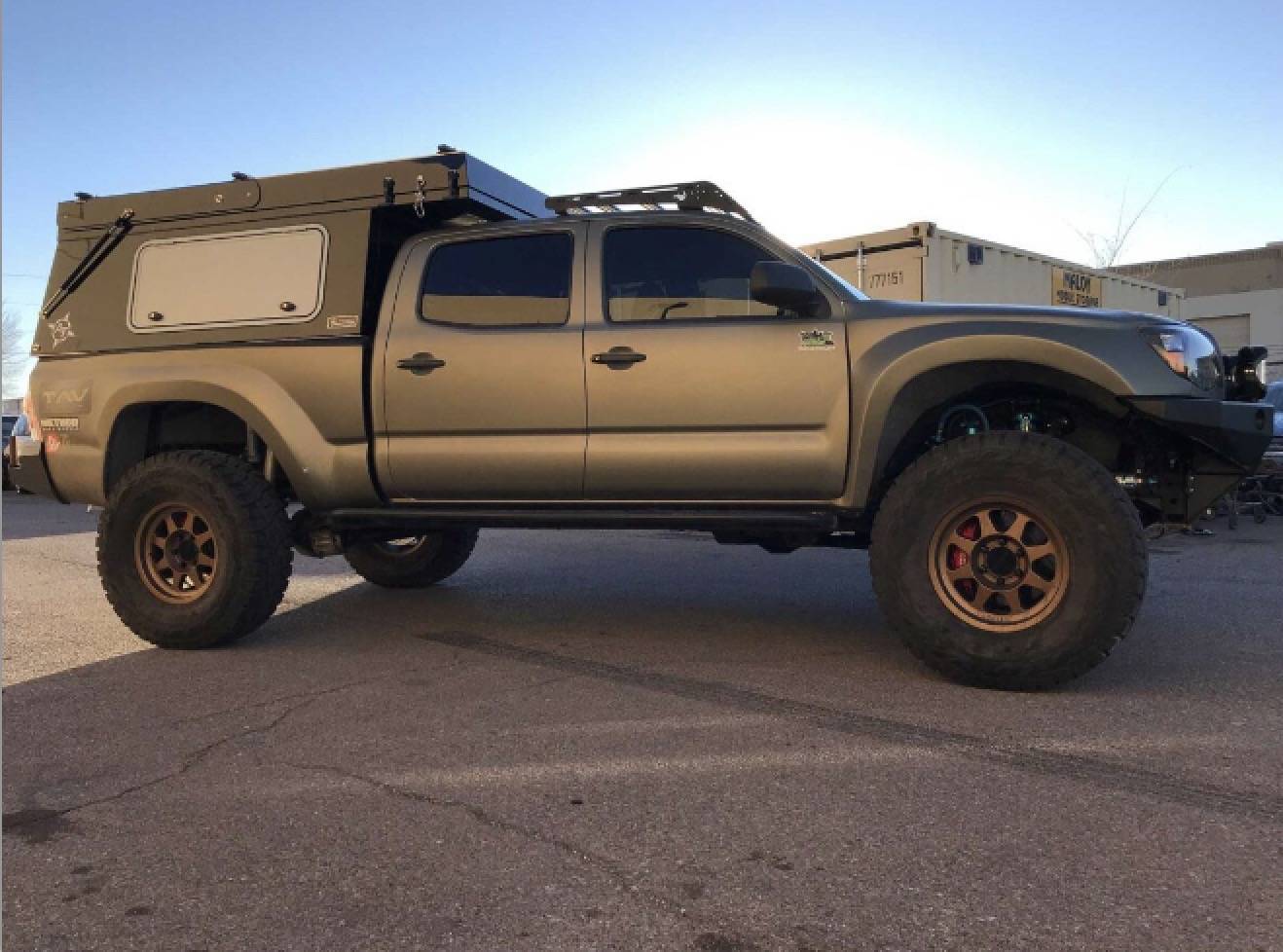 This Roof Rack is NEW in box.
It is powder coated black. There is also a cutout in the front fairing and brackets for a 40" light bar.
Contact the AVO Sales Team for more info.


KC HiLiTES 45" Pro6 Gravity® LED 7 Light Light Bar System - 140w Combo Beam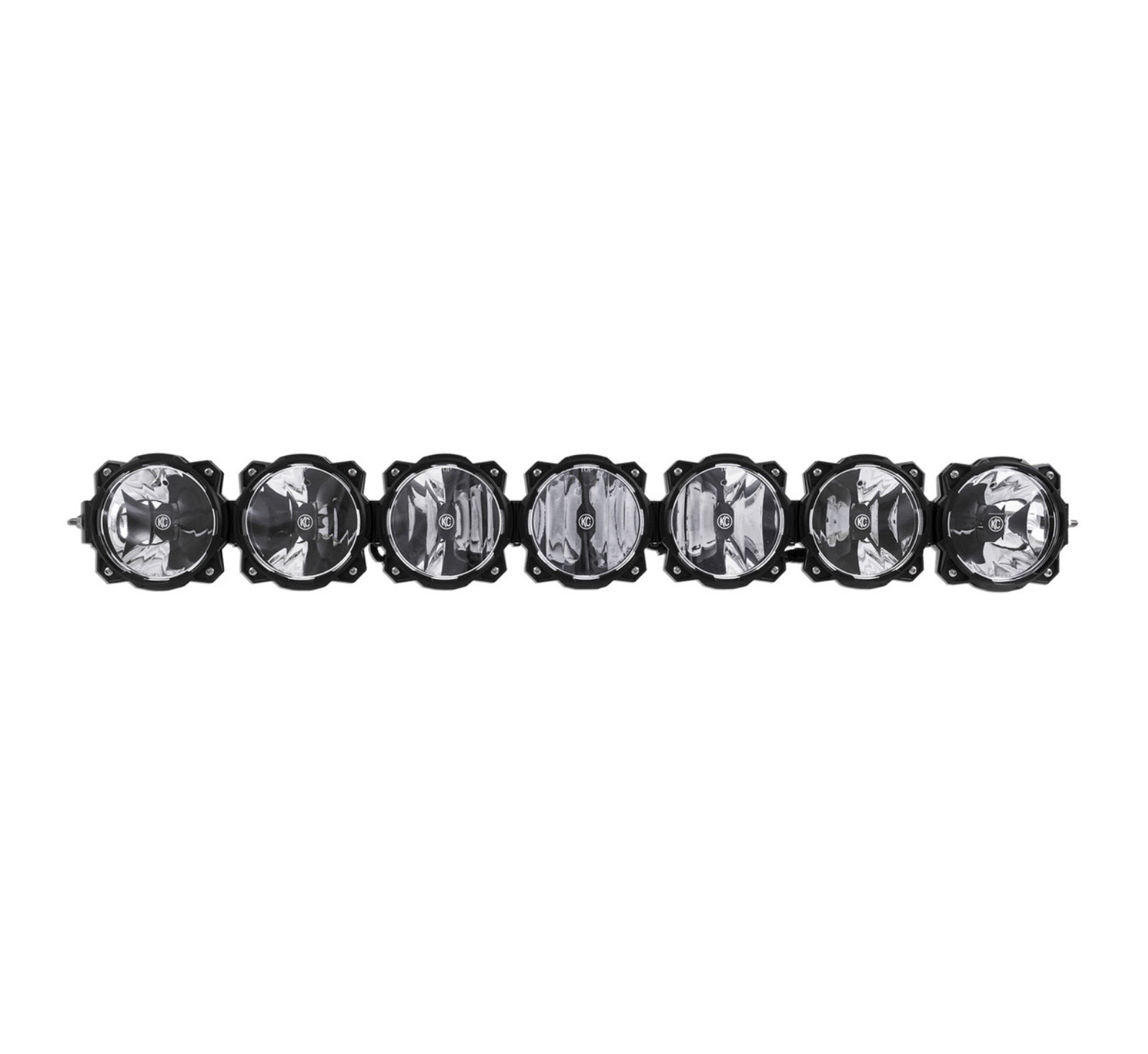 The Gravity® LED Pro6 LED light bar is an LED off-road lighting system utilizing patented Infinity Ring™ system featuring radius to straight adjustability, modular beam patterns, and expandable widths.
Features:
-Powered by patented and powerful Gravity® LED G6 optical inserts
-Patented Infinity Ring™ system enables the conversion of the Pro6 from straight to radius configurations in seconds
-Signature KC modular design is expandable to different widths
-High output, low amperage draw
-G6 LED Optics available in Spot, Driving, Wide-40 Beam Patterns


XPLOR Bed Rack Jeep Gladiator JT 2020+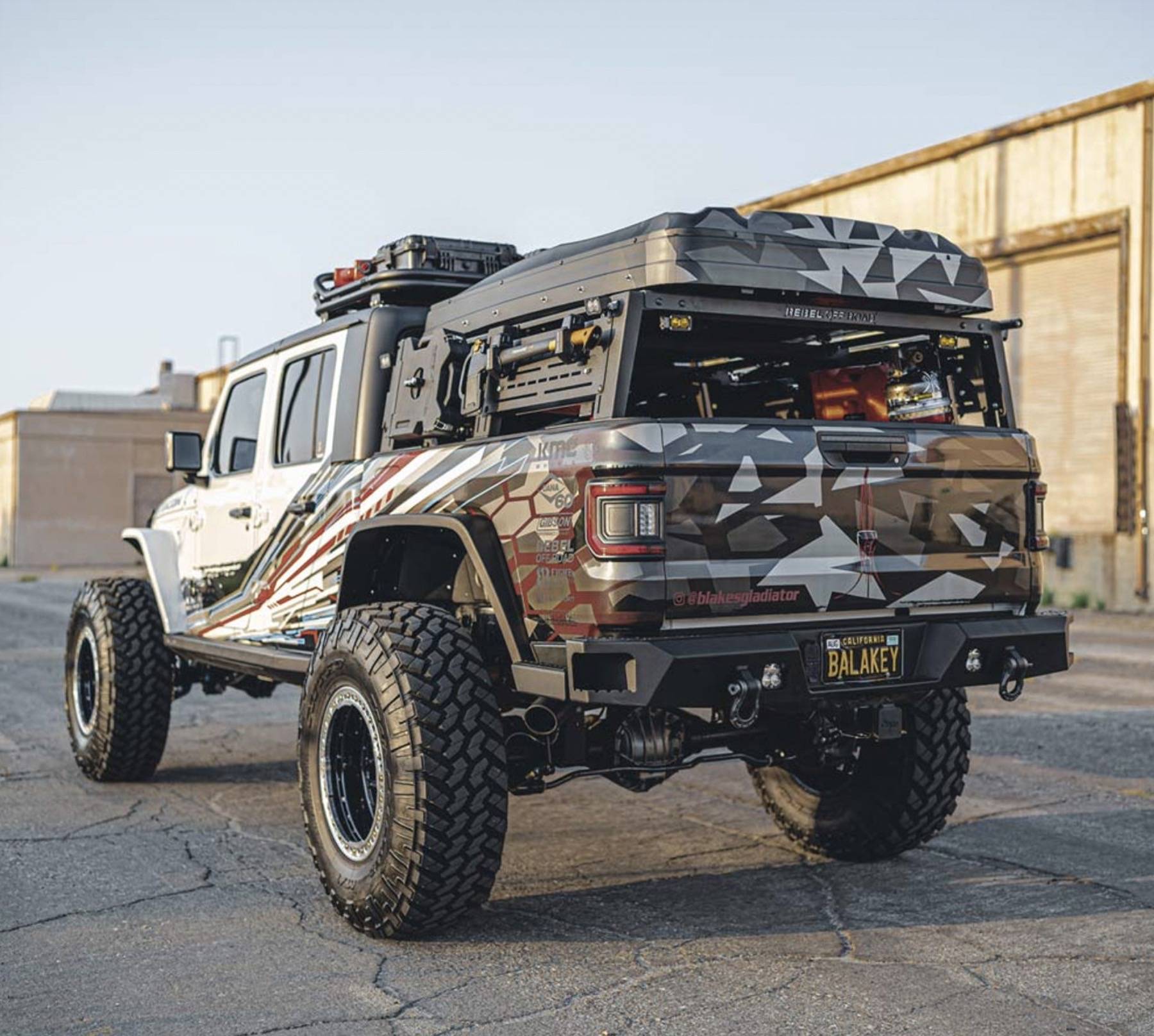 This modular bed rack system gives you the ability to mount carrier plates outside, inside and top of the rack for you to create your perfect set
Product Details:
- Half Height
- Textured Black Powder Coat
- Black Colored Mounting Hardware
Contact the AVO Sales Team for more info and pricing.



Halo 2.0 LBR Series Roof Rack with light mounts for jeep gladiator jt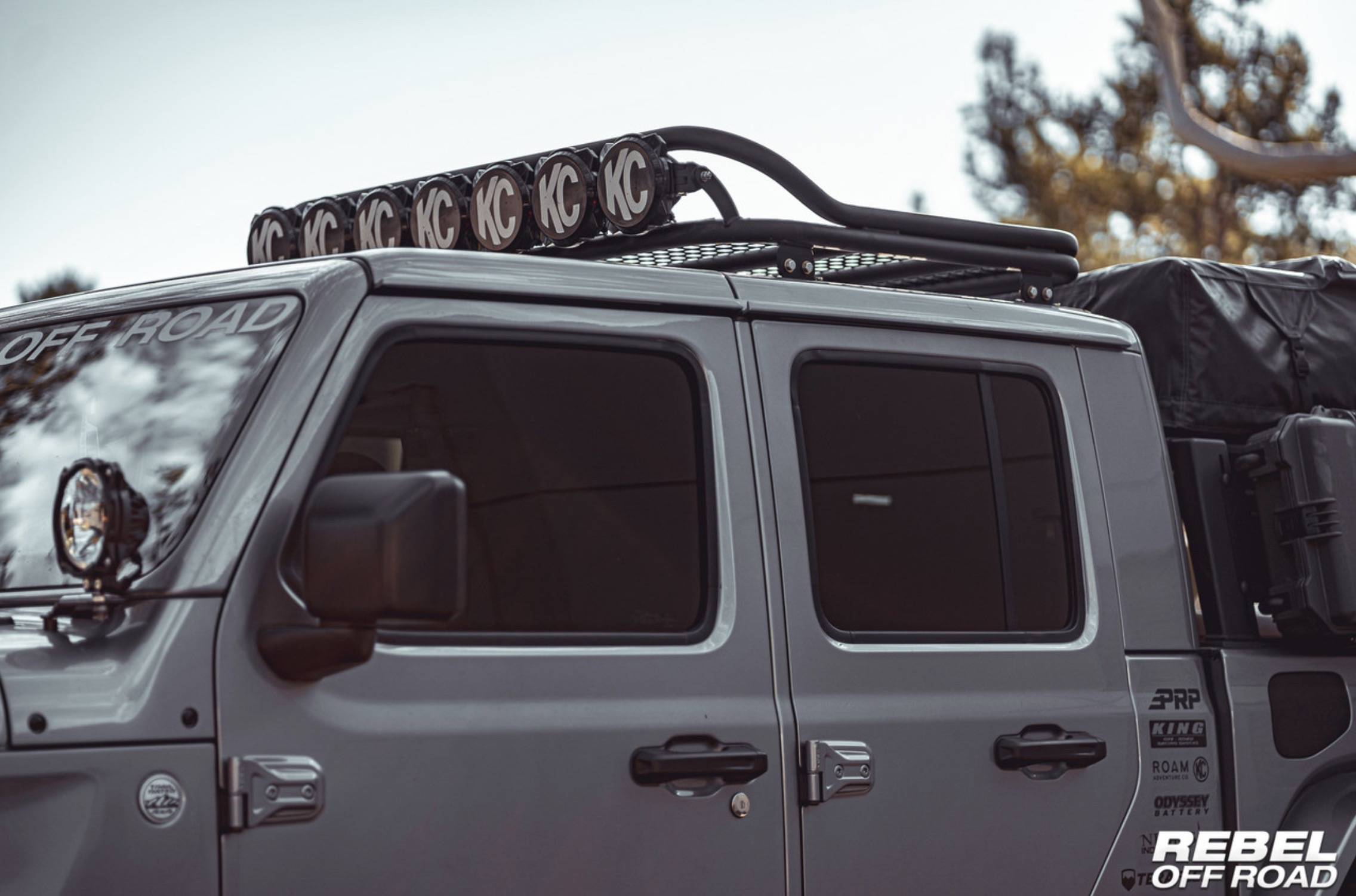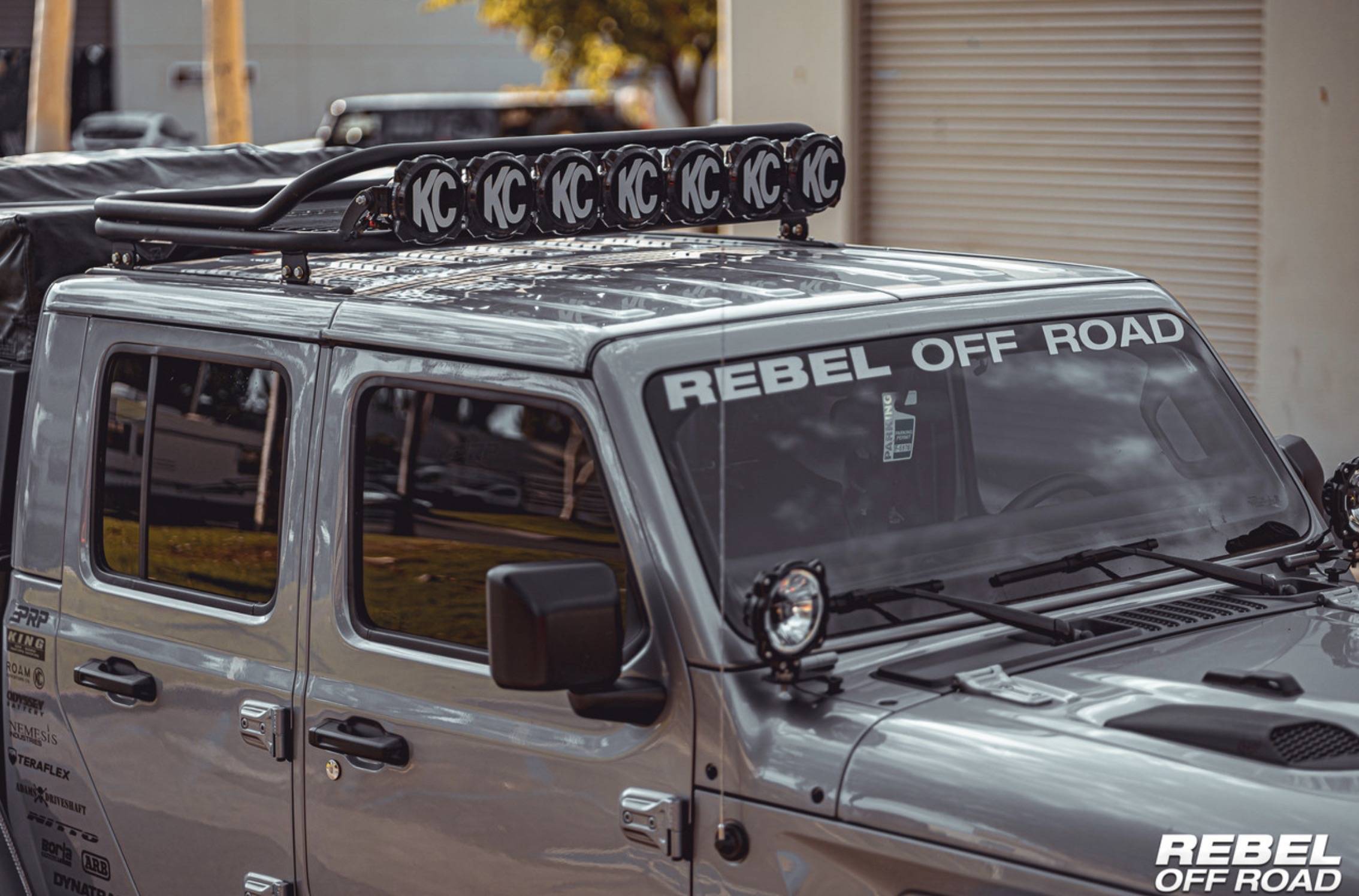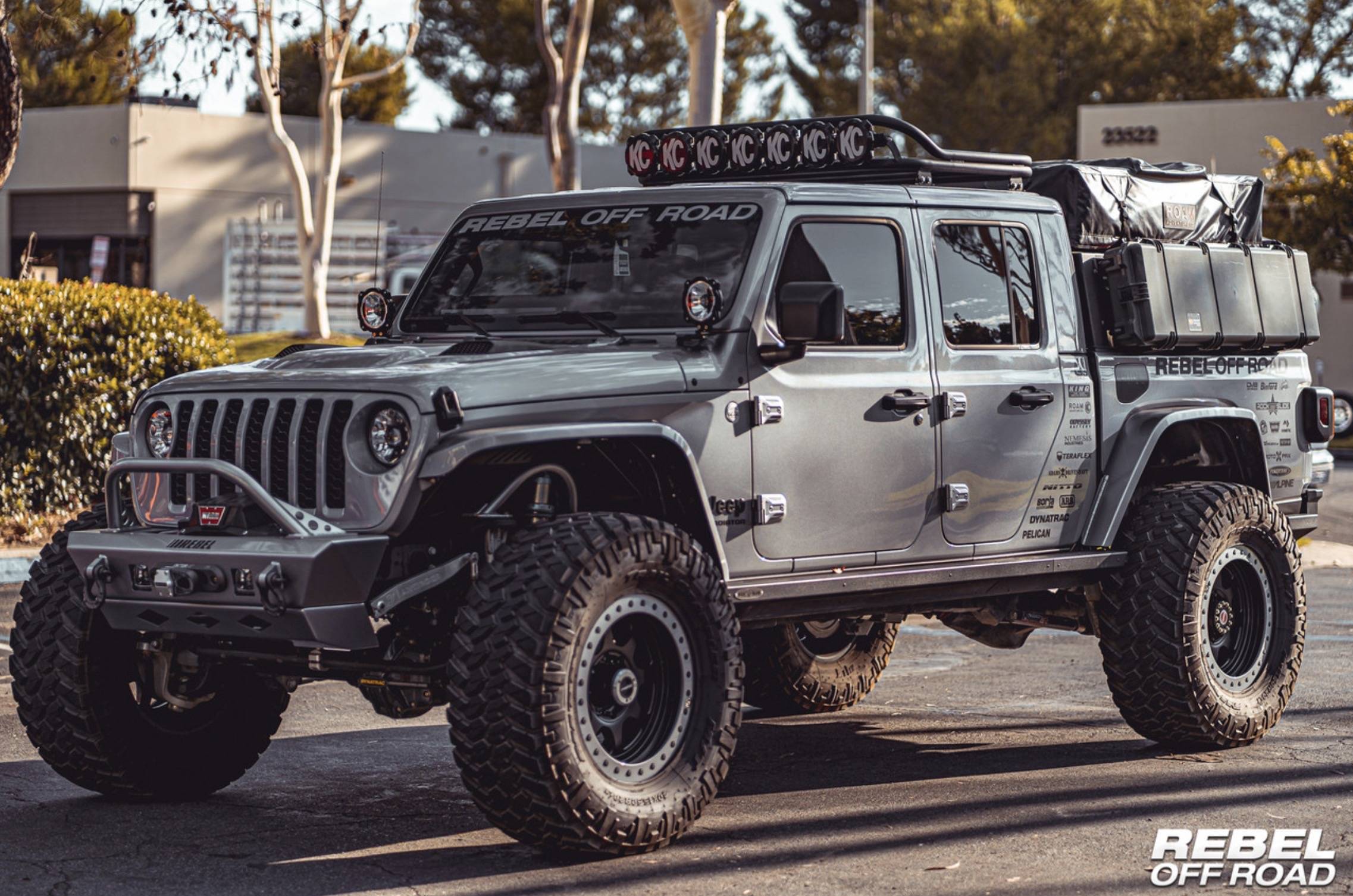 This Halo Roof Rack LBR Series for the Jeep Gladiator Hard Top is available now. For those not wanting a full size rack for the top of their roof rack, we now have a perfect option for carrying extra fuel/storage Rotopax, storage bins or traction boards.
Contact the AVO Sales team for more info and pricing.


toyota 4runner 3rd gen (1996-2002) Rock sliders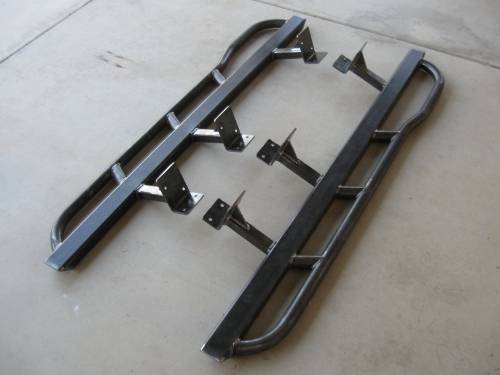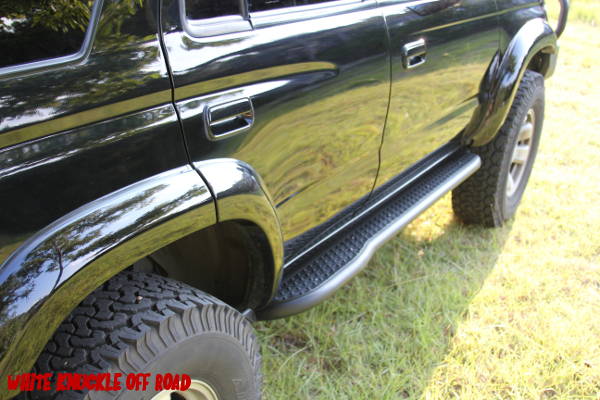 These Rock Sliders are brand new and have never been installed.
Product Info:
TUBE STEEL TYPE - HREW (STRONG)

FINISH - MATTE BLACK POWDER COAT
BODY LIFT - STOCK
DRIVETRAIN - 4 WHEEL DRIVE
OUTER ROUND TUBE ANGLE - STRAIGHT AWAY FROM THE BODY


hellwing rear sway bar for toyota tundra 2007-2021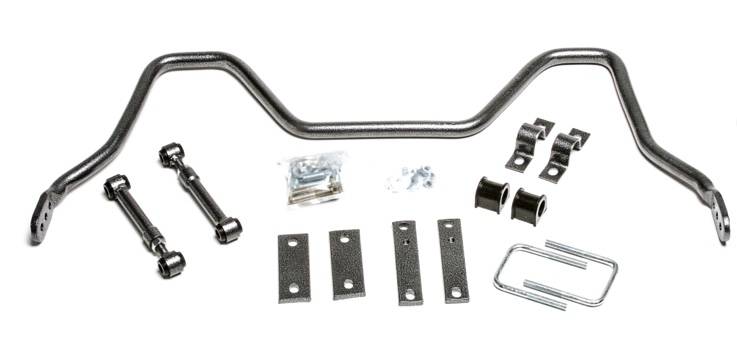 Rear Sway Bar for Toyota Tundra (2007-2021)
- Works with 2WD & 4WD
- Stock Ride Height
- Must order P/N 7699 Mounting Kit if you do not have the factory trailer hitch.