available now at avo jax in jacksonville, florida

Fits Full-Size truck bed sizes 8'
Prices start at $37,995.00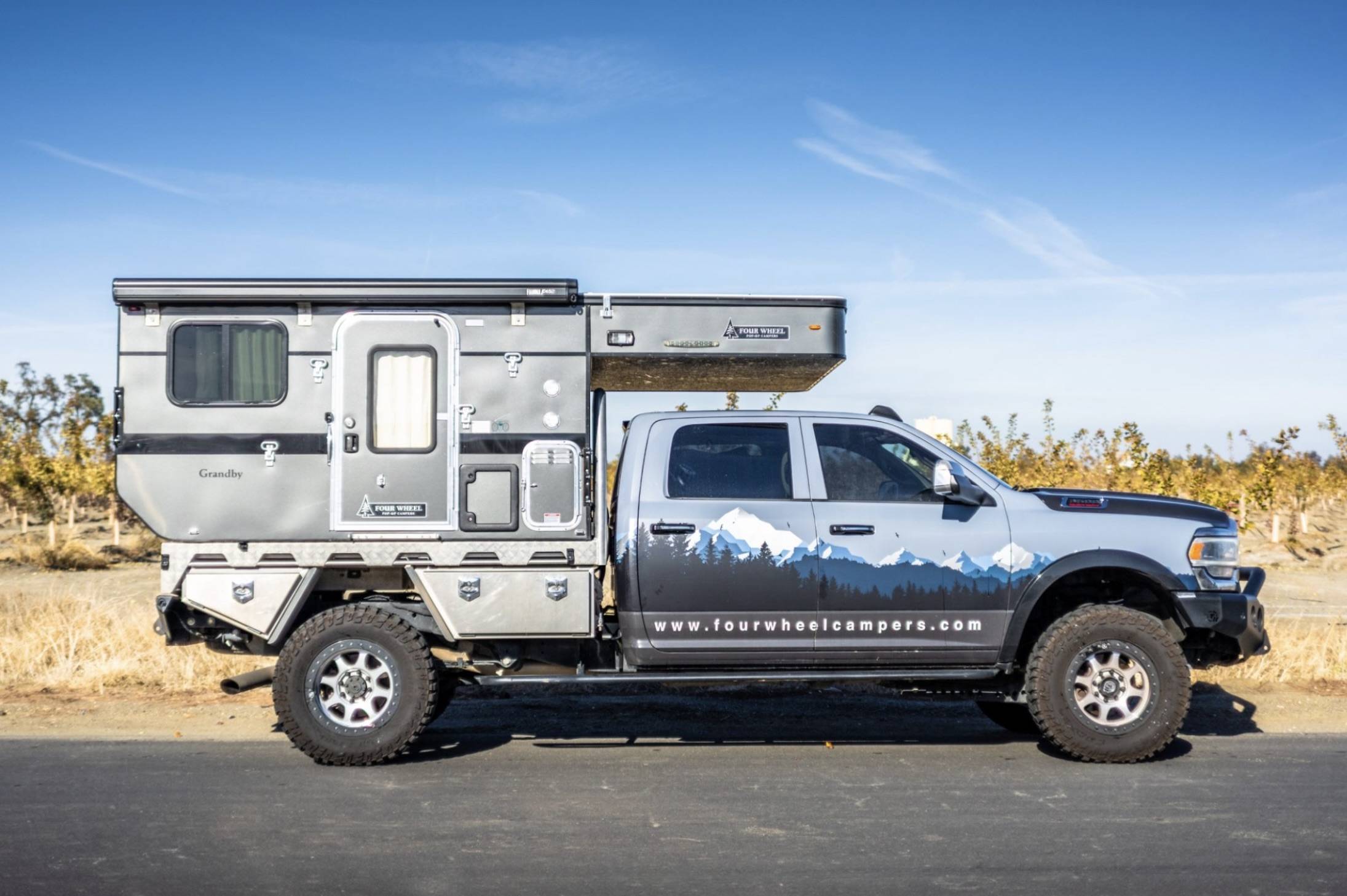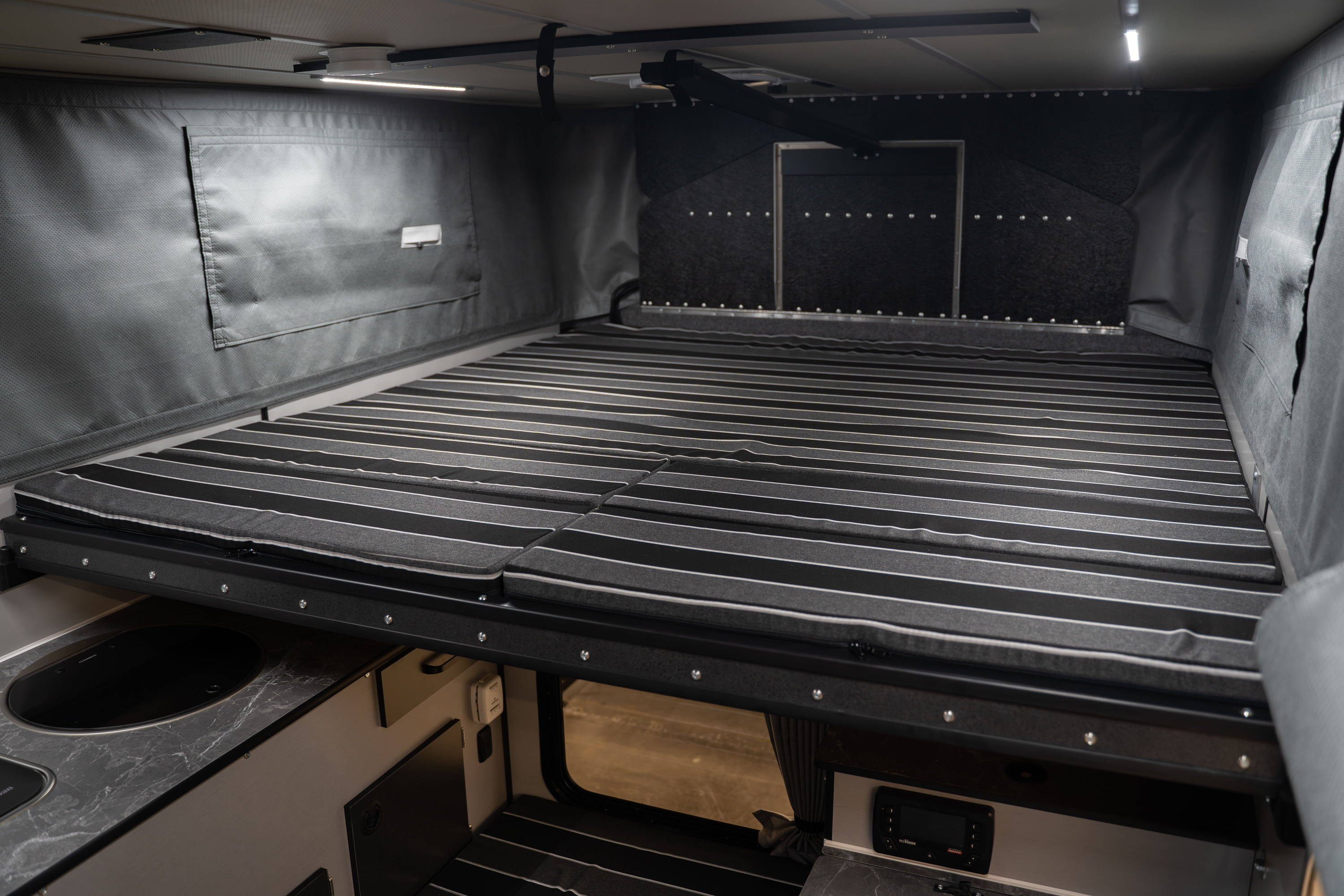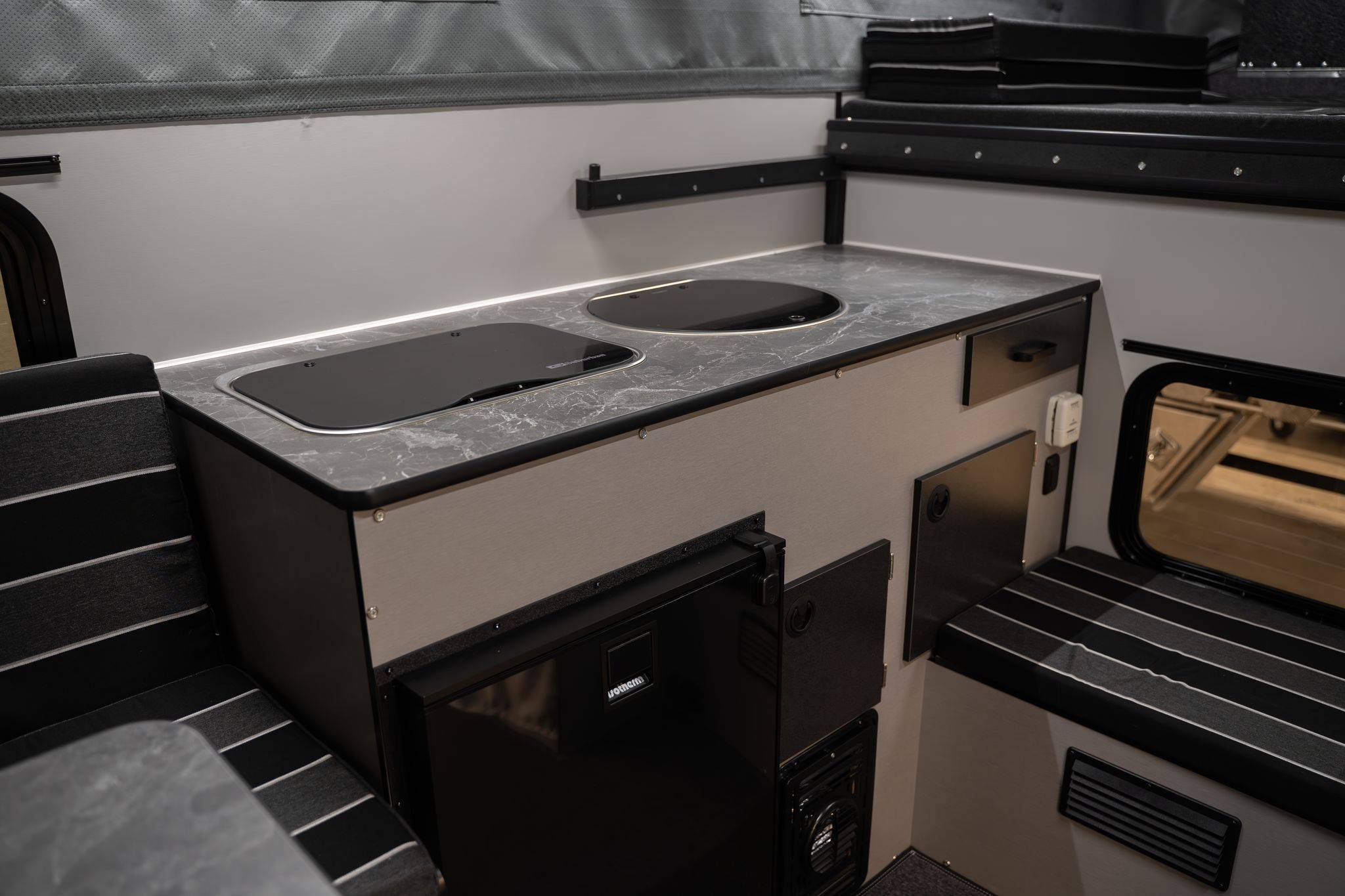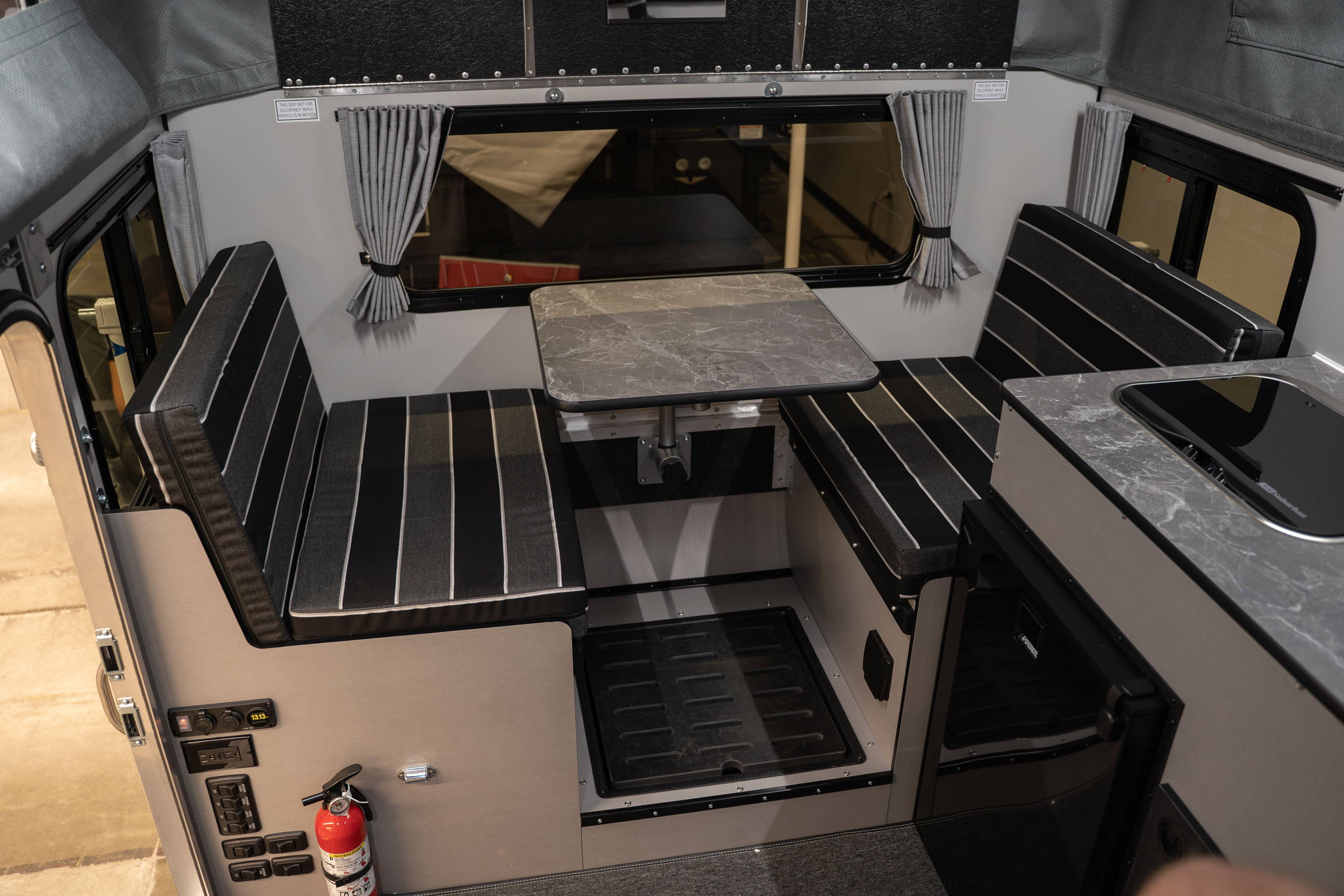 The Grandby Flat Bed Model is designed to fit on the Full Sized trucks that have an 8' bed. For this camper model you will also need to have a Flat Bed Tray installed. . AVO offers different options for flat bed trays. Please contact us for more info.
Truck examples the Grandby Flatbed Camper fits on:
Ford F-250/F350 w/ Long 8' Bed, Ram 2500/3500 w/ Long 8' Bed, & Chevy/GMC 2500/3500 w/ Long 8' Bed
Camper Frame Welded Aluminum
Camper Roof One Piece Aluminum
Camper Siding Aluminum
Adult Sleeping 4
Cabover Bed Area Measurement Std. Queen 72" X 77" | Opt. King 83" X 77"
Lower bed Measurement (rear dinette) 48" X 77"
Upholstry & Collapsable Siding Cut, Sewn, and finished at FWC factory
Base Model Dry Weight (Approx) 1,395lbs
Height Down (includes vent) 60"
Interior Headroom (popped up) 6' 6"
Roof Length 160"
Floor Length 91"
Body Width 81"
Fresh Water Capacity 20 Gallons
Propane Capacity (2) 2.5 Gallons
Granby slide-in camper floorplans
Flatbed models are only offered in one floor plan shown below. Siding, fabrics, and options can change depending on the final options you choose for your new camper.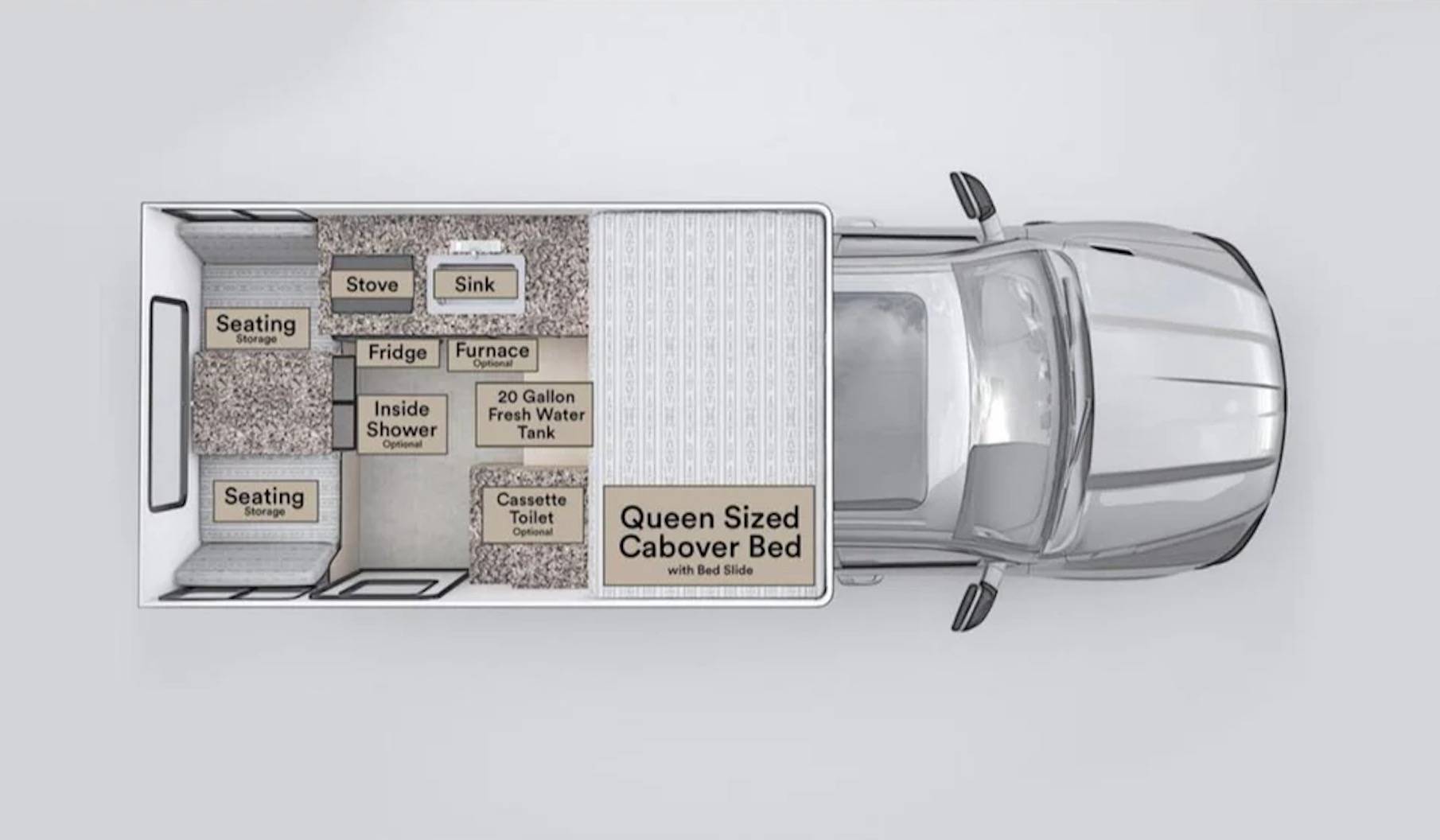 Mesa Exterior Siding in "White" (Standard on Flat Bed)
Standard "Jack Brackets"
Single 12 Volt Camper Battery (Deep Cycle w/ Separator)
Traditional Wood Grain Interior (flat bed)
Small 1.7 Cu.Ft. 3-Way Refrigerator (AC/DC/Propane)
Standard Sink & Stove (flat bed)
Screen Door
Welded Aluminum Frame Construction
Queen Cabover Bed w/ Mattress
20 Gallon Fresh Water Tank
2 Propane Tanks
Basic Roof Vent
LED Interior Lights & Exterior Porch Light
For a full list of Standard Features CLICK BELOW
interested in learning more about four wheel campers?
Contact the avo sales team