available now at avo jax in jacksonville, florida

The Four Wheel Camper Shell model is available in the Swift, Raven, Fleet, Hawk and Grandby sizes. The Shell is NOT available on flatbed models.
Prices start at $16,695.00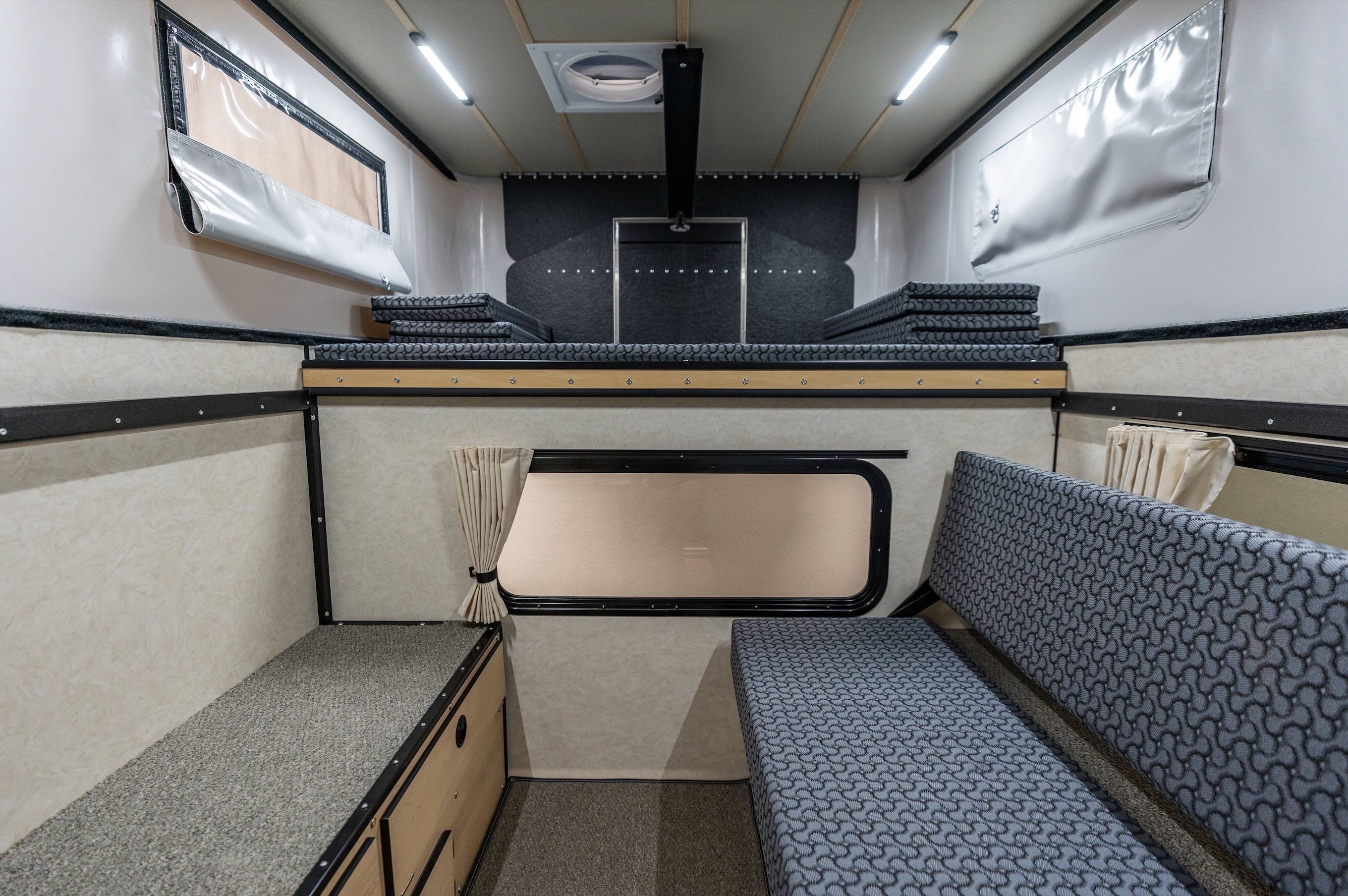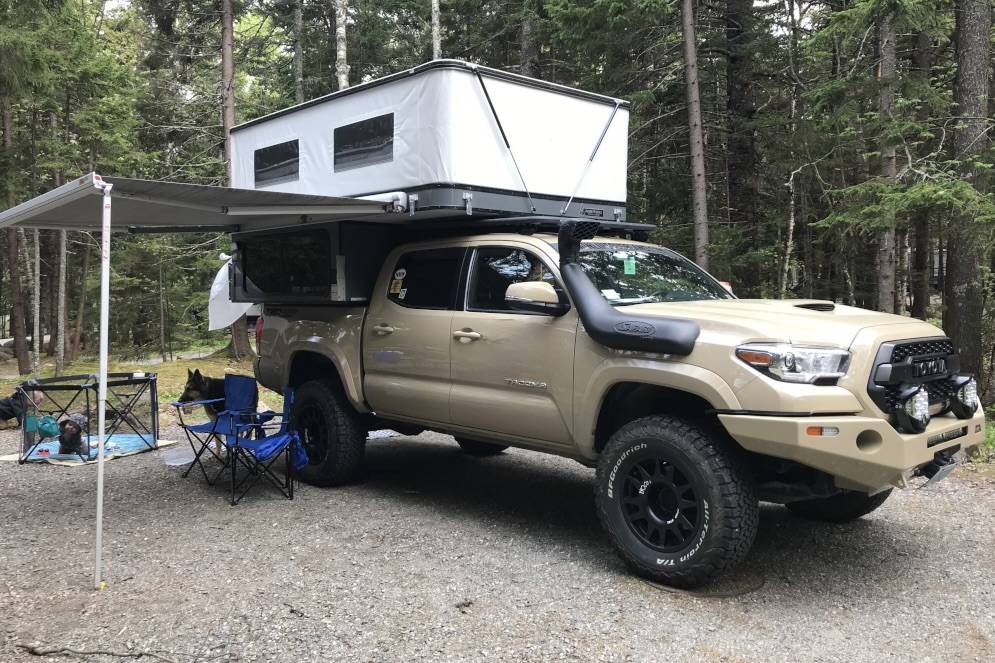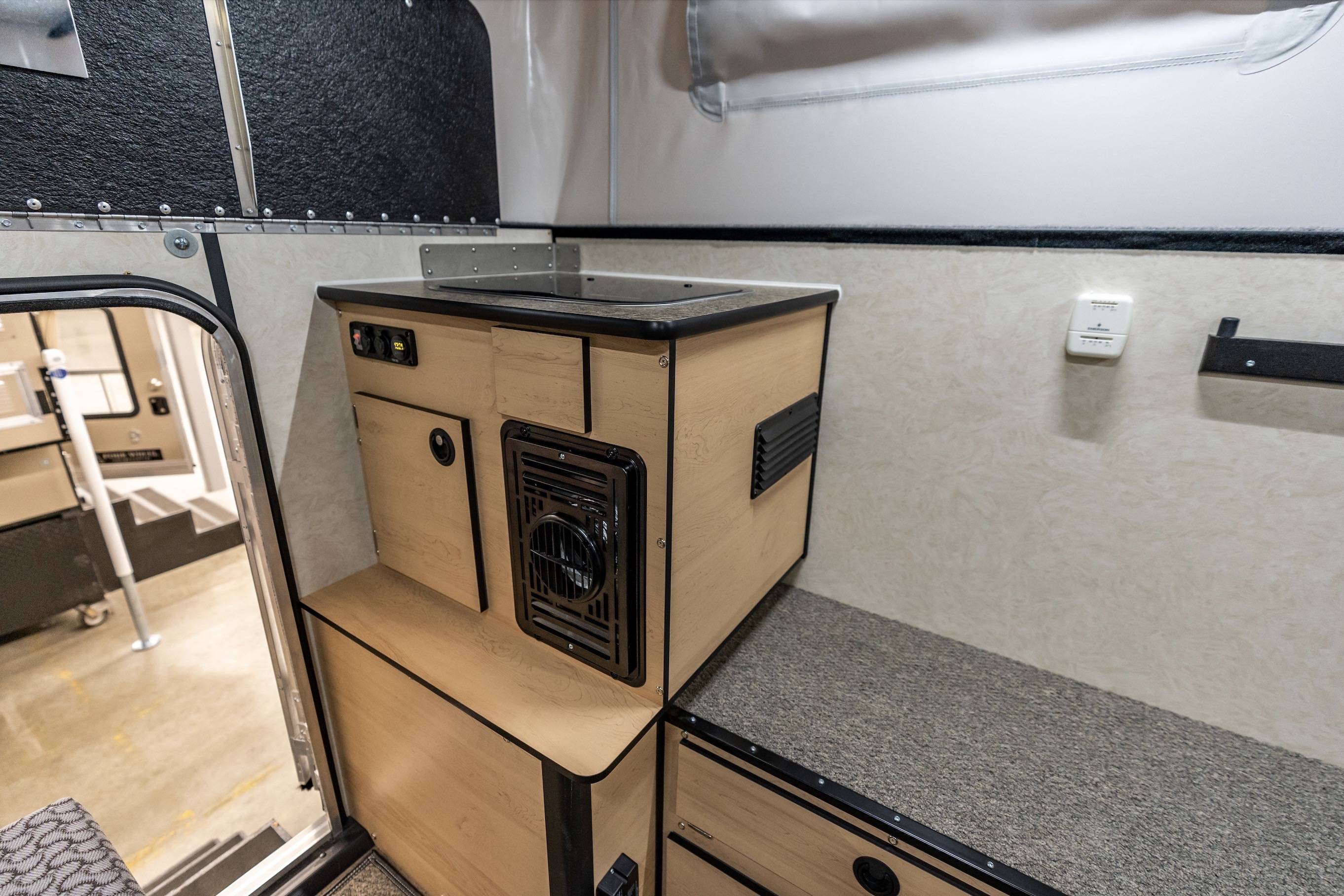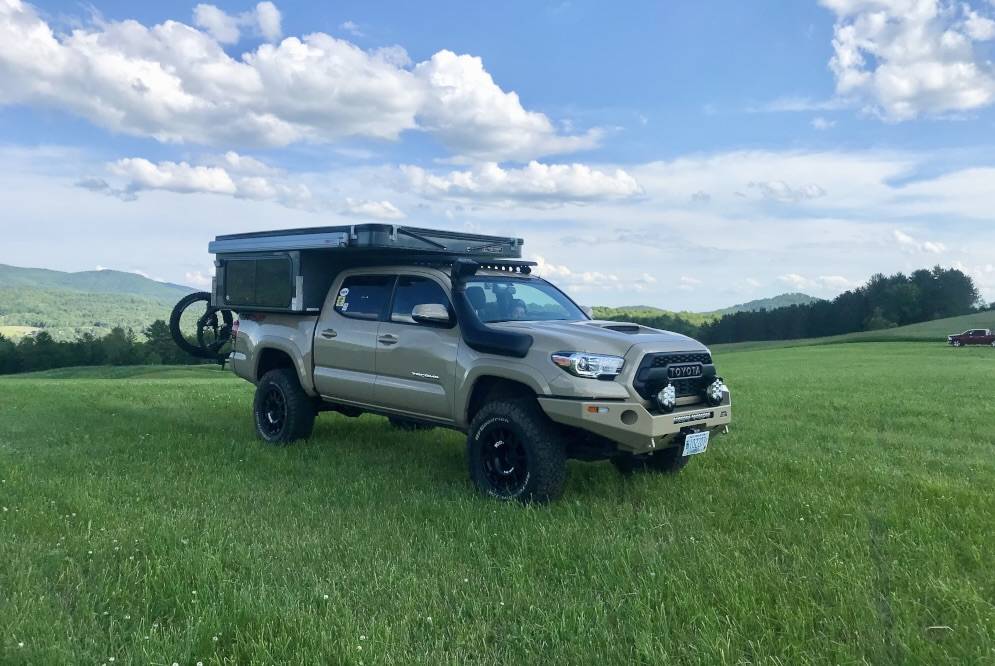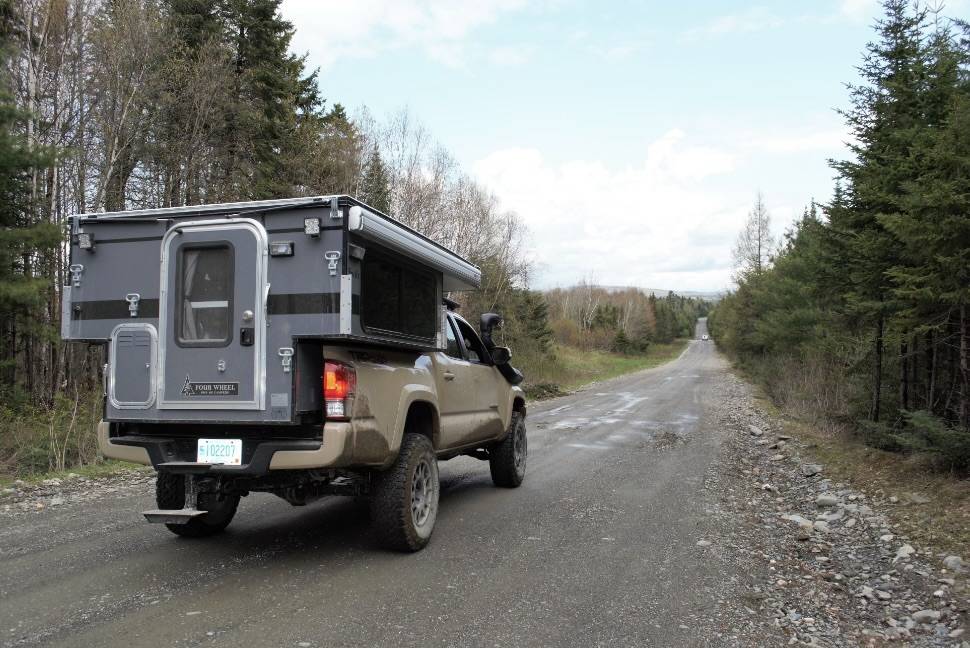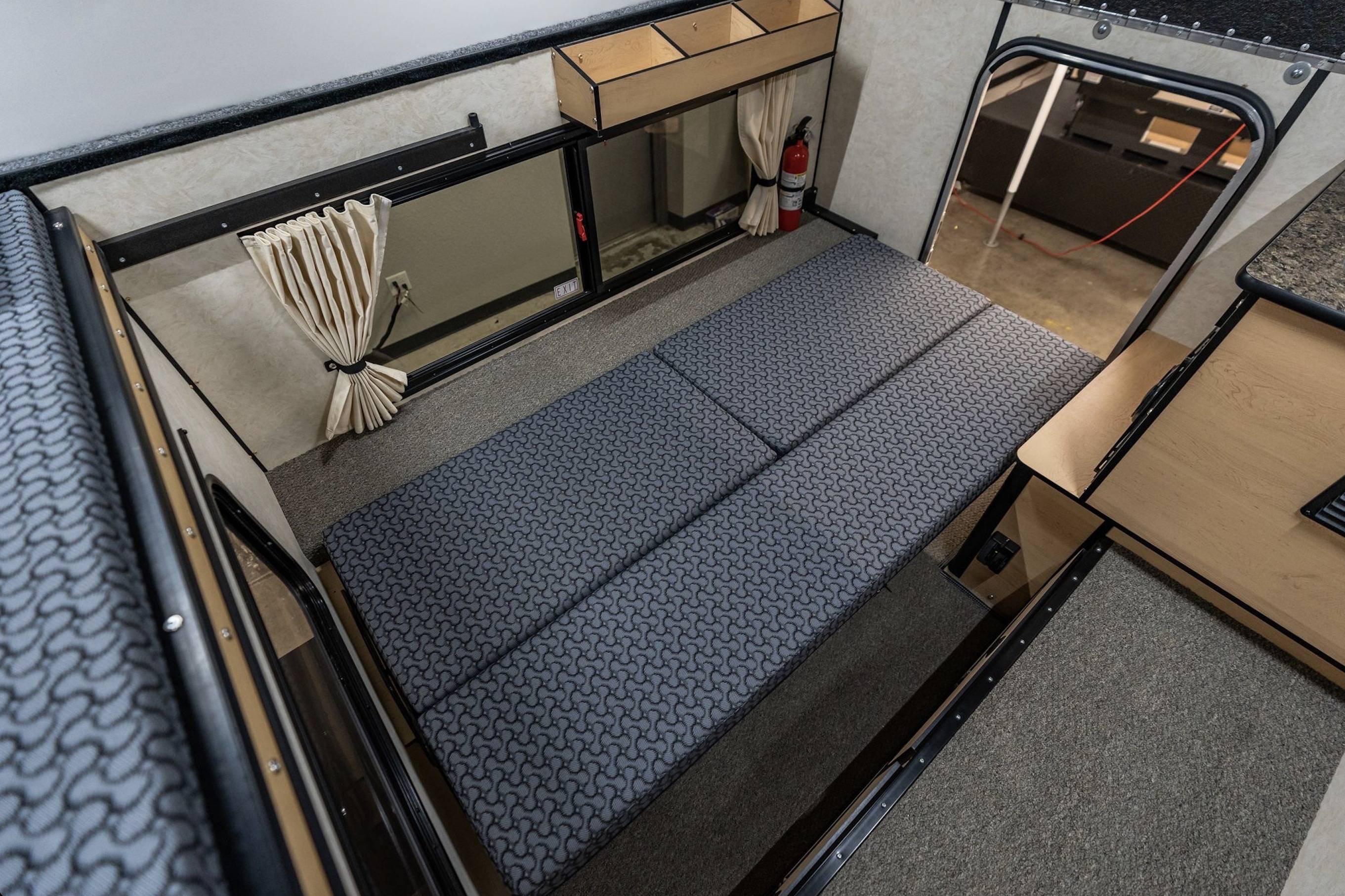 This basic model provides shelter from the weather and a comfortable place to sleep but is a lighter weight, and lighter optioned, version of the Four Wheel Camper. Hence the name, "shell."
Note: There are a variety of options that can be added to the shell to make it the perfect camper to suit your needs however the Shell model does not offer a built in water system or refrigerator. And, while a rollover couch or side dinette can be added, the front dinette is not an available option. Shore power is also not available on the Shell.
SHELL slide-in camper floorplans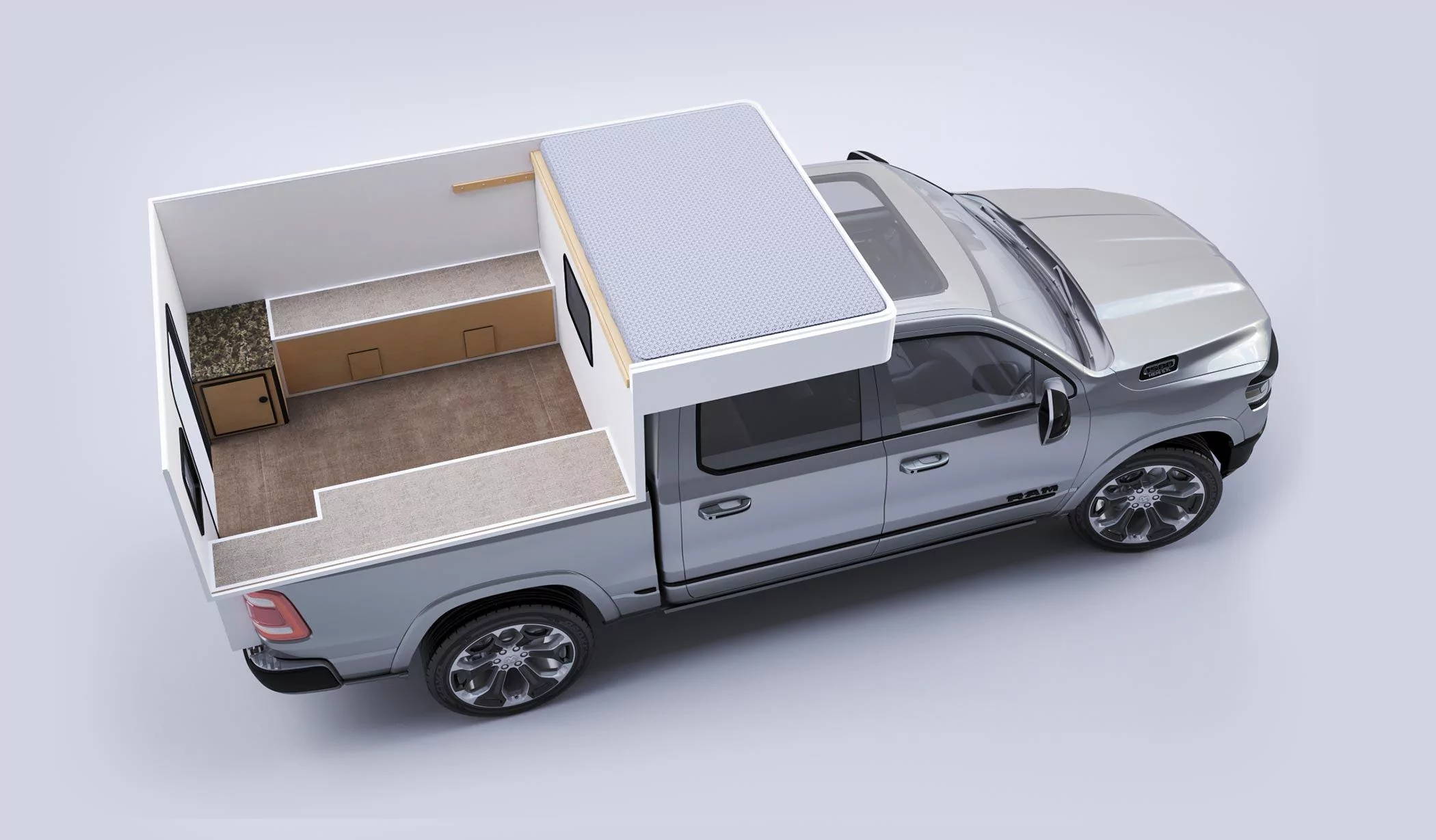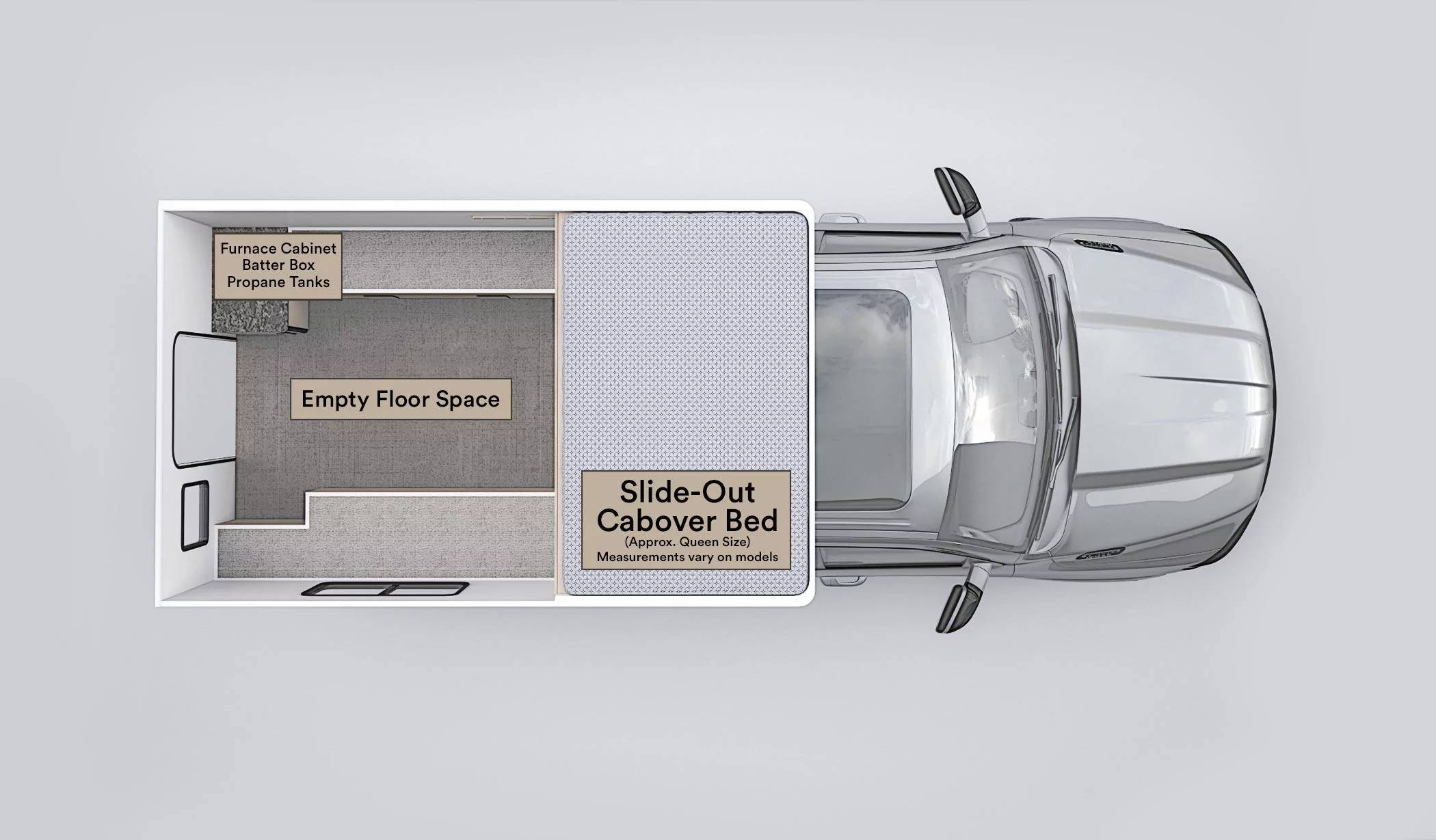 Queen size extended cabover bed with mattress
Battery Cabinet & Aux Camper battery system (12v deep cycle)
Large Passenger Side Window
Finished interior walls and floor
Fire Extinguisher
LED Interior lights
Screen Door
Outside LED porch lights
Jack Brackets
Gas strut roof lift assists
12 volt accessory plug and USB outlets
Privacy curtains
Basic Roof Vent
interested in learning more about four wheel campers?
Contact the avo sales team