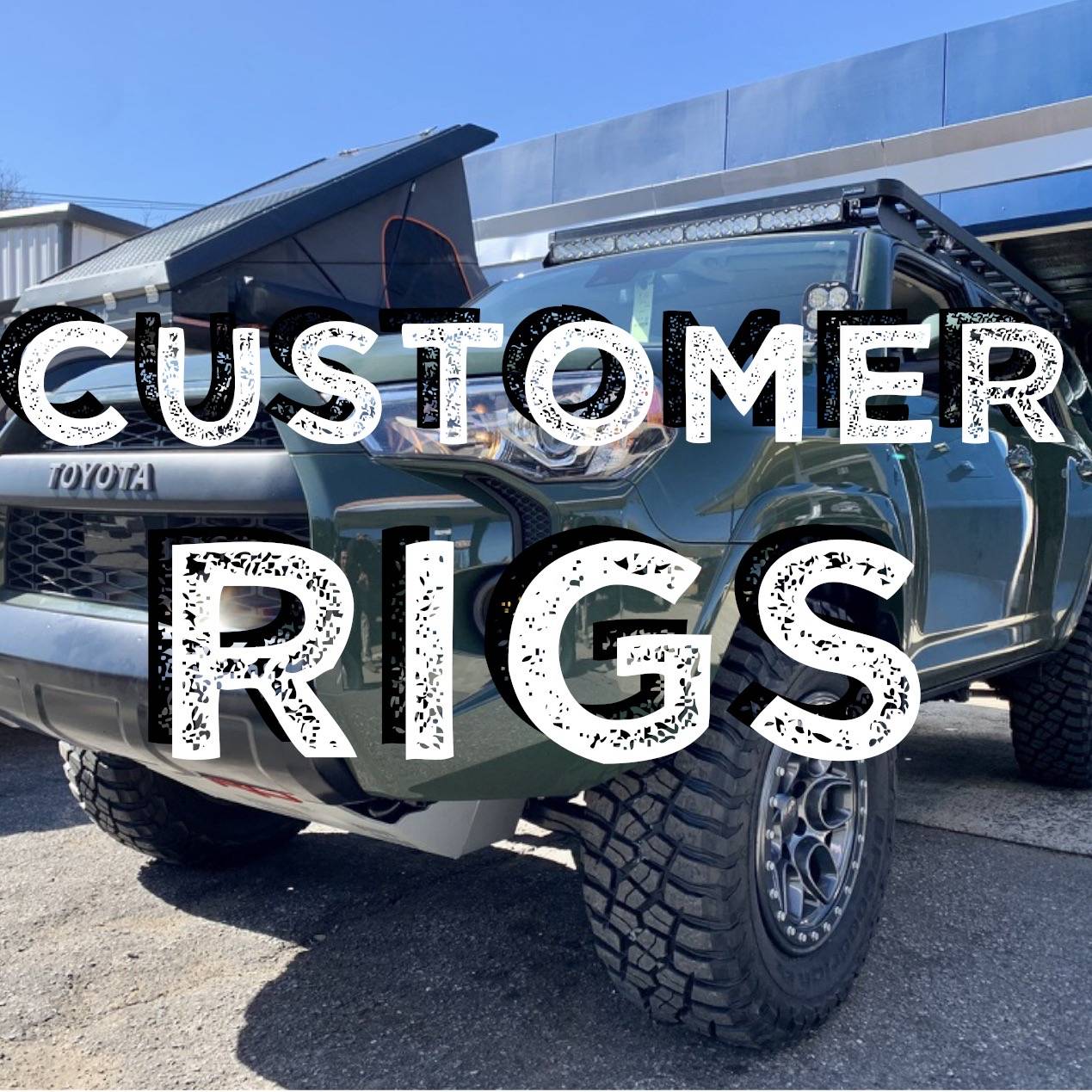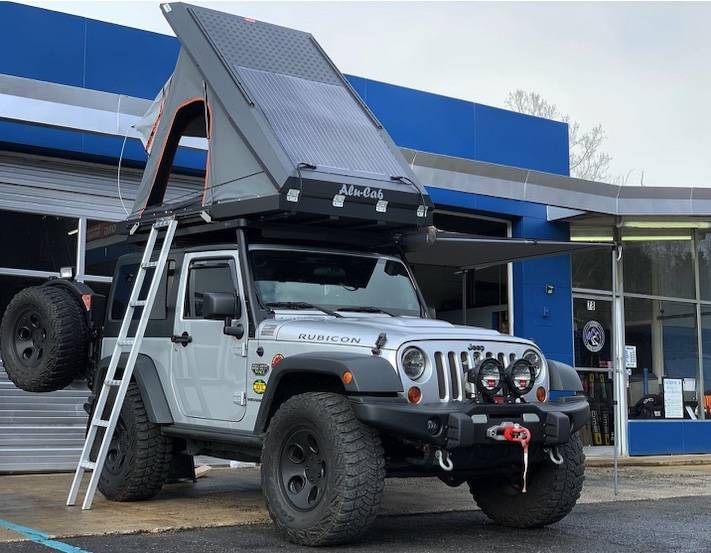 We've had a full schedule building rigs and want to share those with you! This page is dedicated to showing all of the customer vehicles that have been built at Asheville Vehicle Outfitters! Stay tuned as we continue to add more rigs to this page!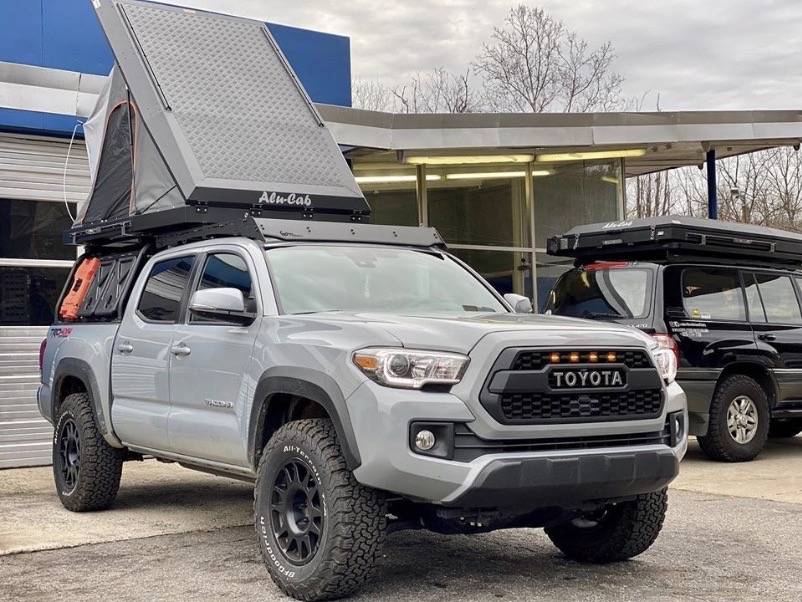 Sweet Alu-Cab Gen 3 RTT setup on this new 3rd Gen Tacoma! The added Leitner rack is a perfect platform for the Gen 3 tent to bolt directly onto while still leaving space over the Prinsu Cab rack for extra gear up front.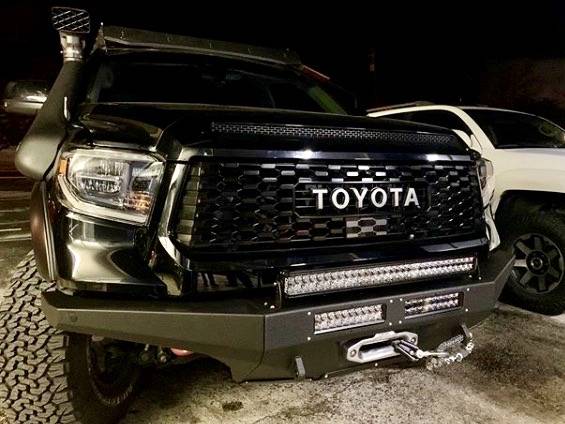 This 2018 Toyota Tundra got its Christmas presents a lil early! Camburg front bumper, Warn Zeon 10-S Platinum, Rigid dual 10" and 30" midnight edition E-series pro light bars, Switch Pro dual battery system and power steering reservoir upgrade!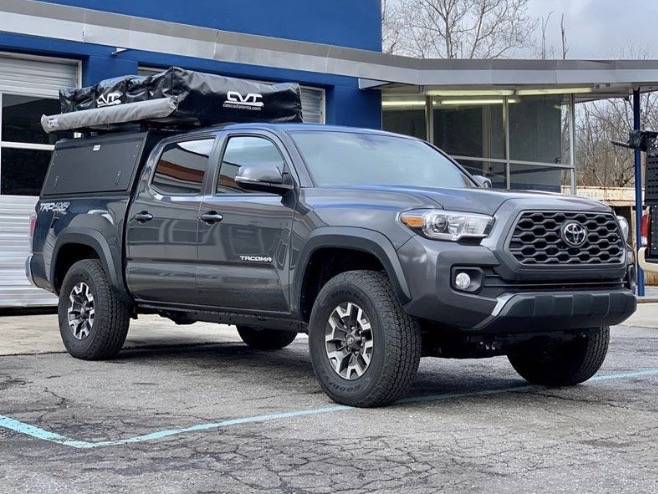 Check out this Alu-Cab canopy installed on this new Toyota Tacoma! This new adventure rig is ready for some epic coast to coast adventures! Stay tuned for more awesomeness on the way for this Taco!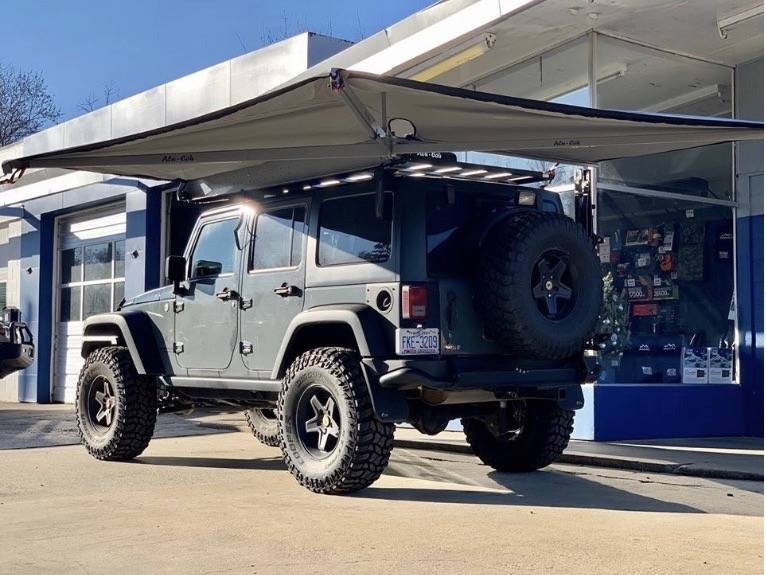 This AEV JK350 is throwing some extra shade thanks to its new Alu-Cab shadow awning! Did you know that Alu-Cab offers roof rack specific mounting brackets simplifying your shadow awning install?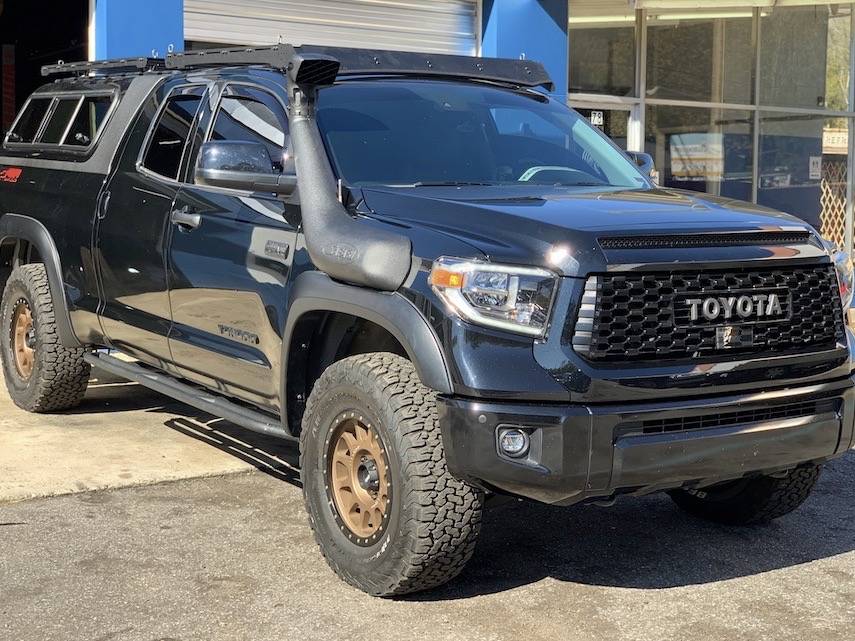 New Prinsu Racks and a Safari snorkel installed on this local outdoor adventure outfitter's 2018 Tundra. More upgrades are on the way for this sweet rig!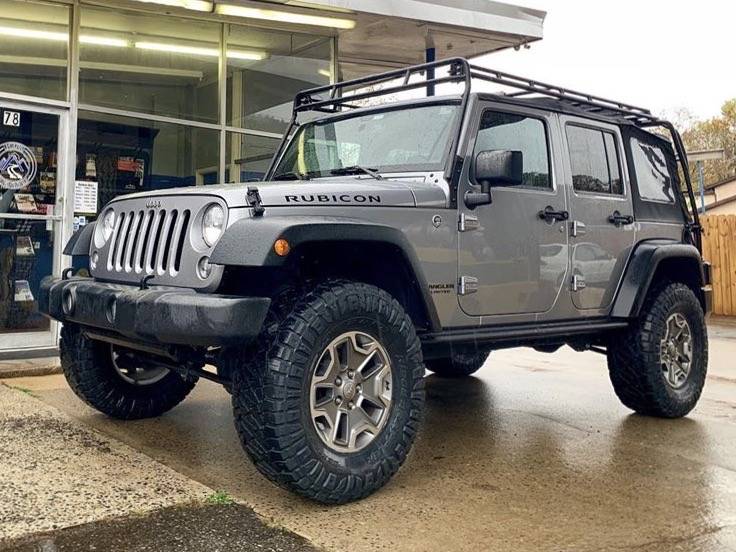 AEV 2.5" Dualsport Suspension system and 35" Nitto Ridge Grapplers helped turn this JKUR into a beast! For our JK and JL customers interested in lifting your Jeeps, look no further than AEV for your Jeep Wrangler.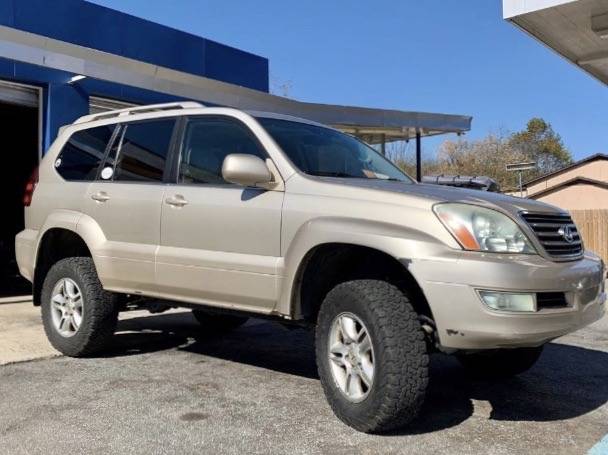 This GX470 with nearly 200k on the odometer received a big upgrade in the form of an OME suspension system. In the rear, we installed a Dobinsons rear coil conversion kit to swap out the rear OE air bags for more reliable and higher spring rate rear OME coils.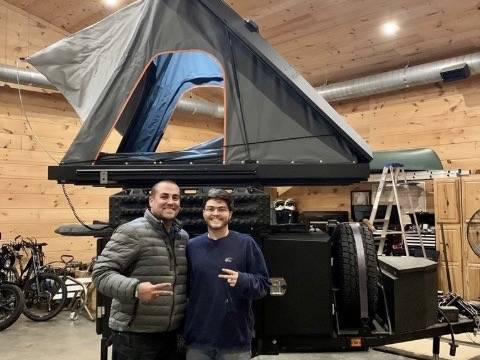 Late night Alu-Cab delivery on the way back from visiting our friends at Alu-Cab in NJ. Brand new Gen3 mounted with more goodies on the
way soon.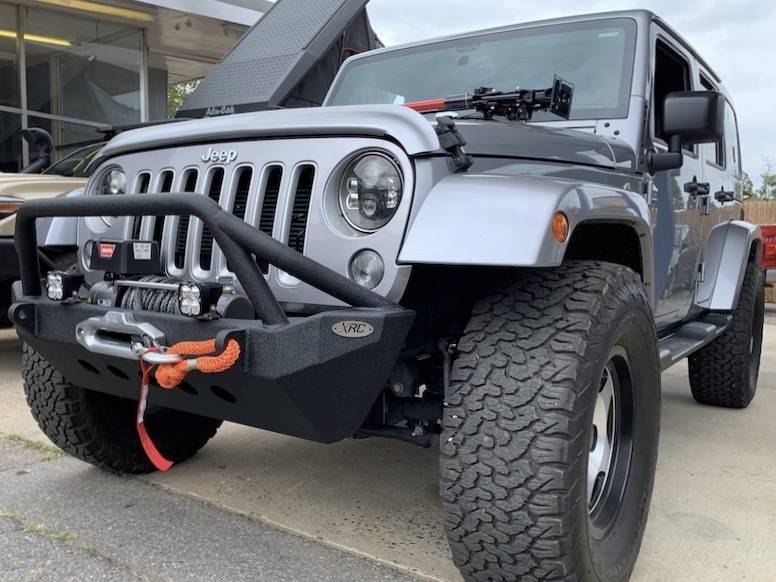 This local JKU was dropped off for a front end upgrade in the form of a new Stubby bumper, Warn m8000s, and Baja Designs squadron sport driving lights.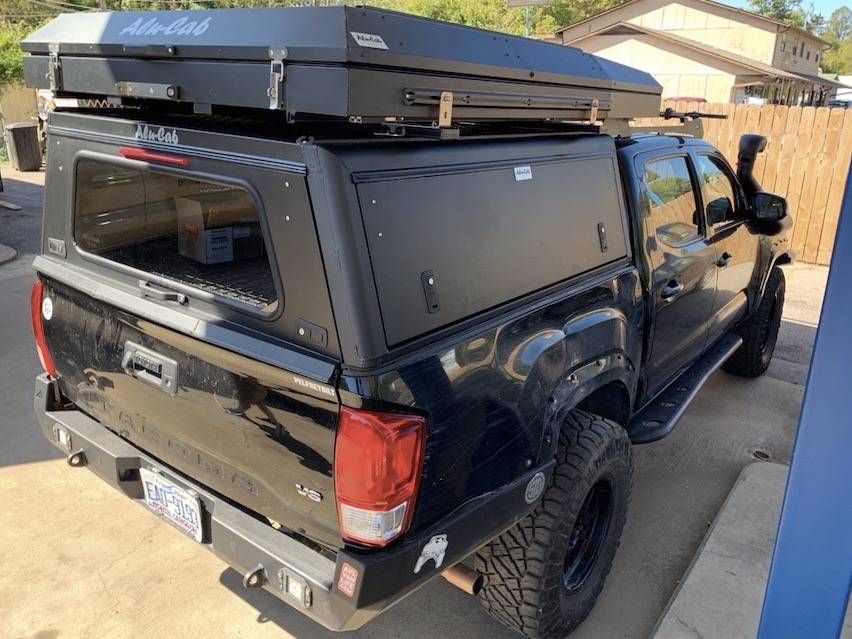 [Alu-Cab Canopy w/ Gen 3 RTT on a Tacoma] The build quality of this all Aluminum setup is second to none and offers the ultimate canopy and RTT setup currently available. These canopies excel in 3 primary areas: 1. Weight 2. Strength and 3. Versatility.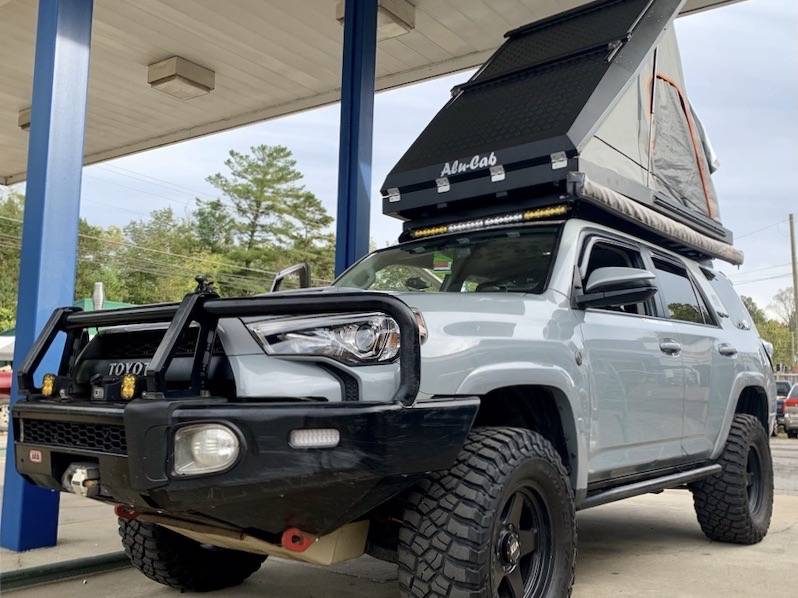 Alu-Cab is one of our most popular brands we sell here at Asheville Vehicle Outfitters. This 5th Gen 4Runner is ready for camping season with the Alu-Cab Gen 3 RTT.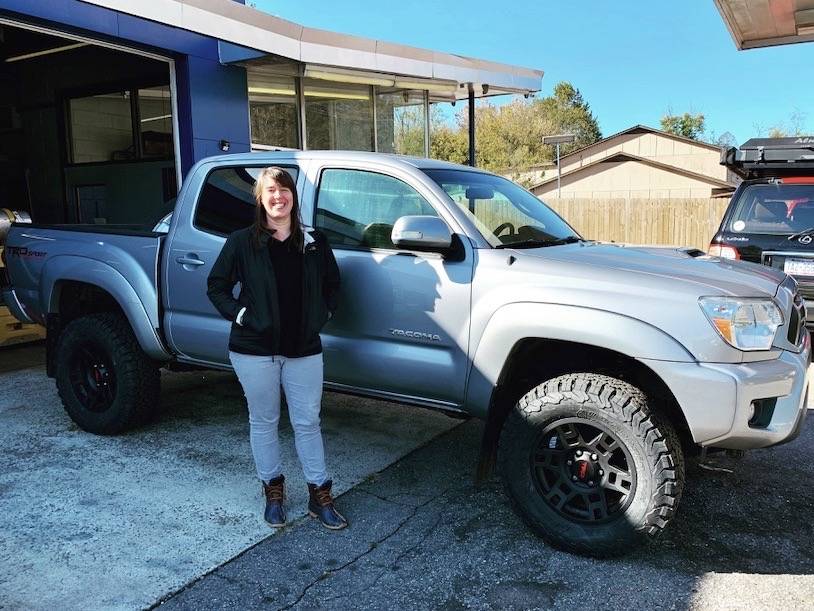 So pumped to help a local customer build her 2nd Gen Tacoma. To help improve its stance and on/off road performance, we added a 2" OME suspension system, TRD Pro wheels, and BFG KO2 tires