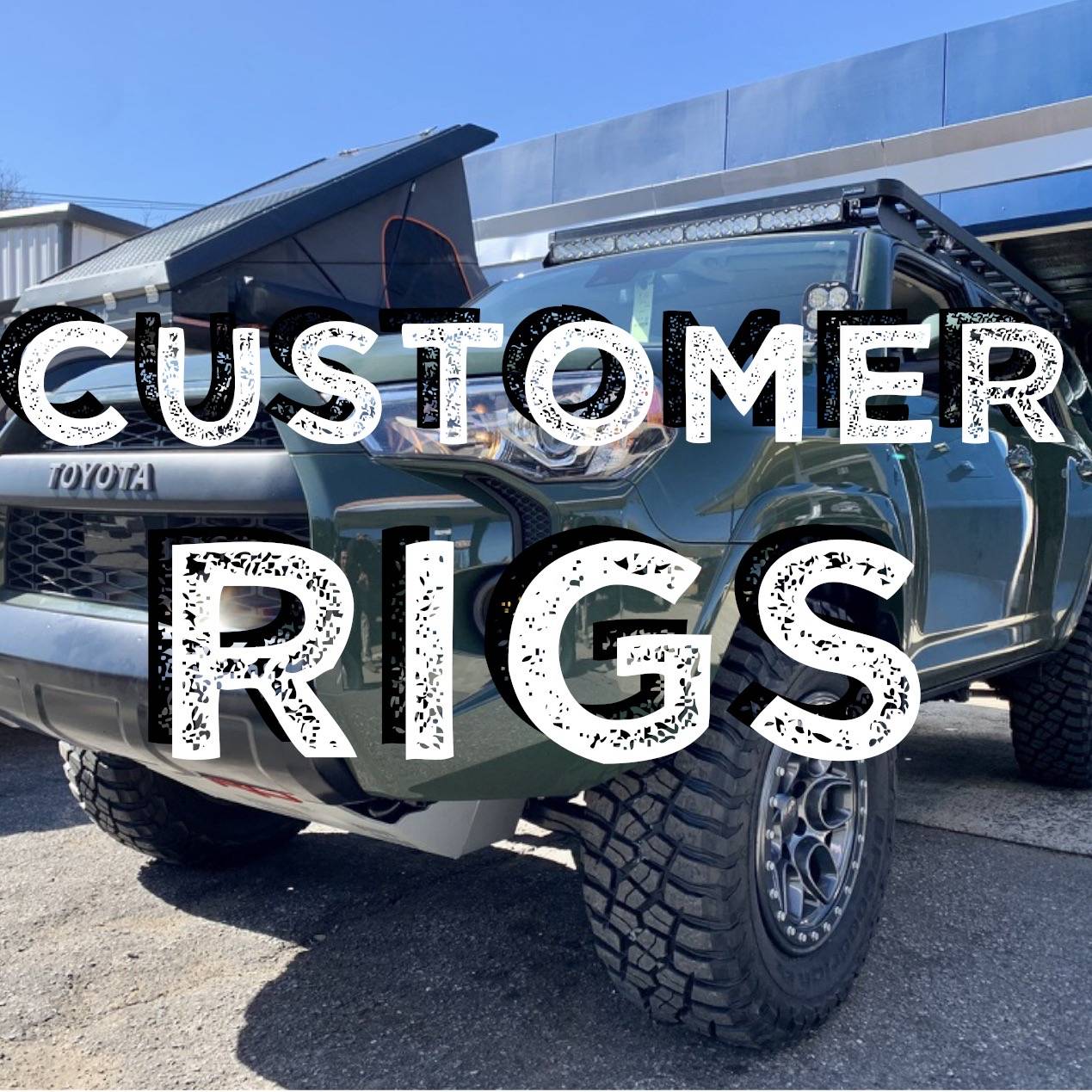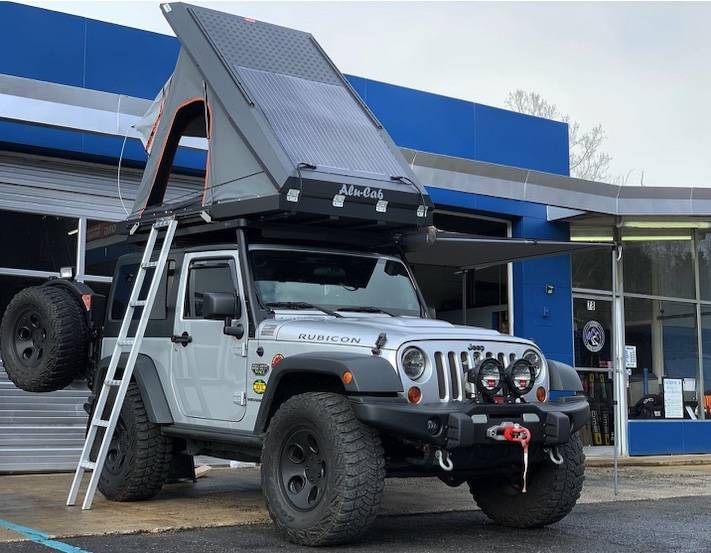 We've had a full schedule building rigs and want to share those with you! This page is dedicated to showing all of the customer vehicles that have been built at Asheville Vehicle Outfitters! Stay tuned as we continue to add more rigs to this page!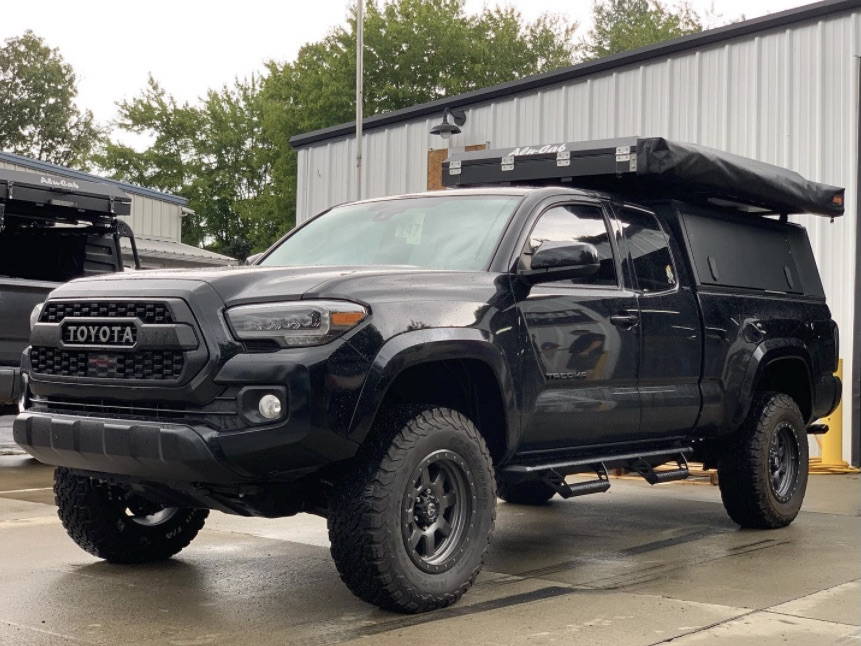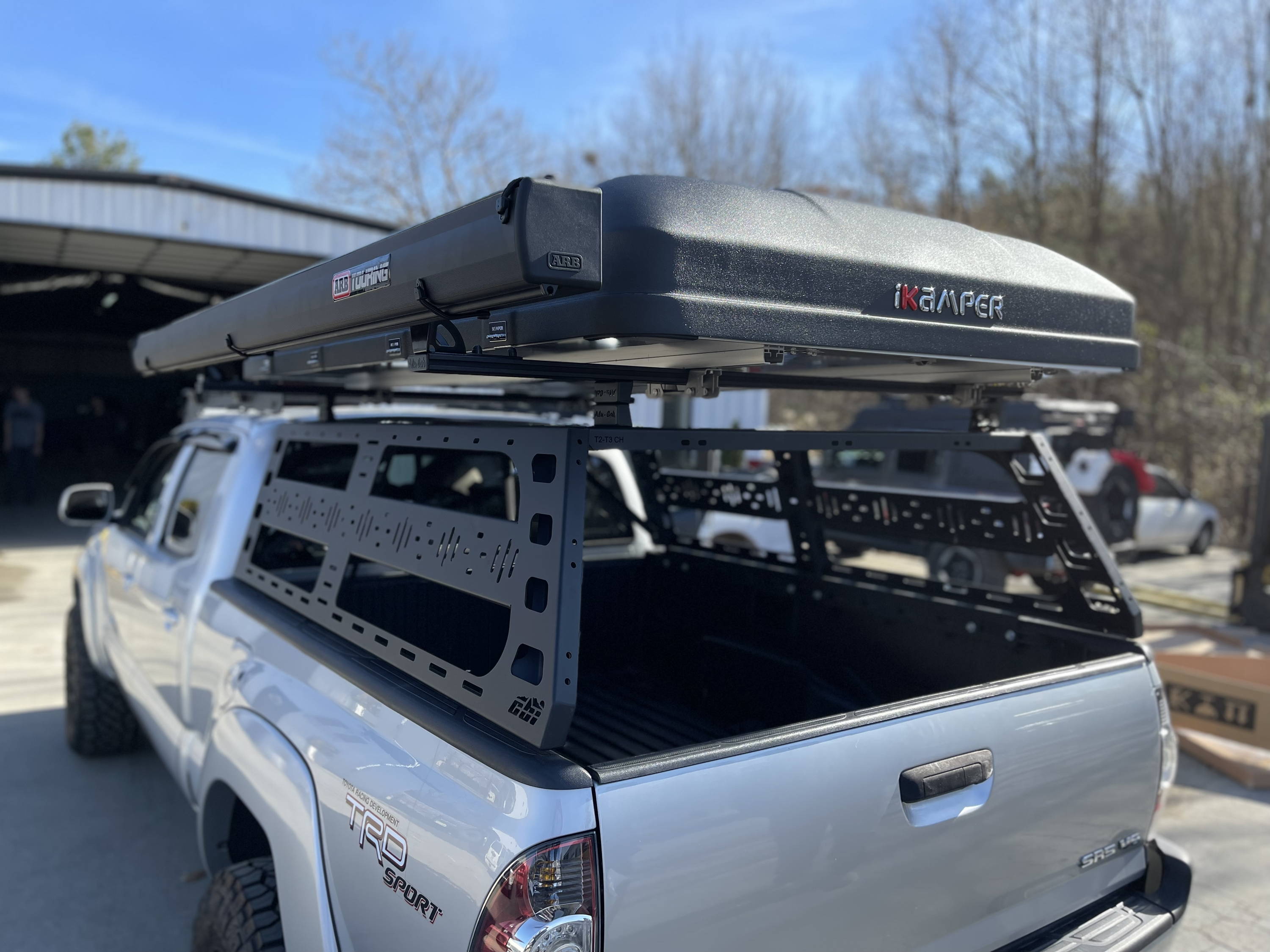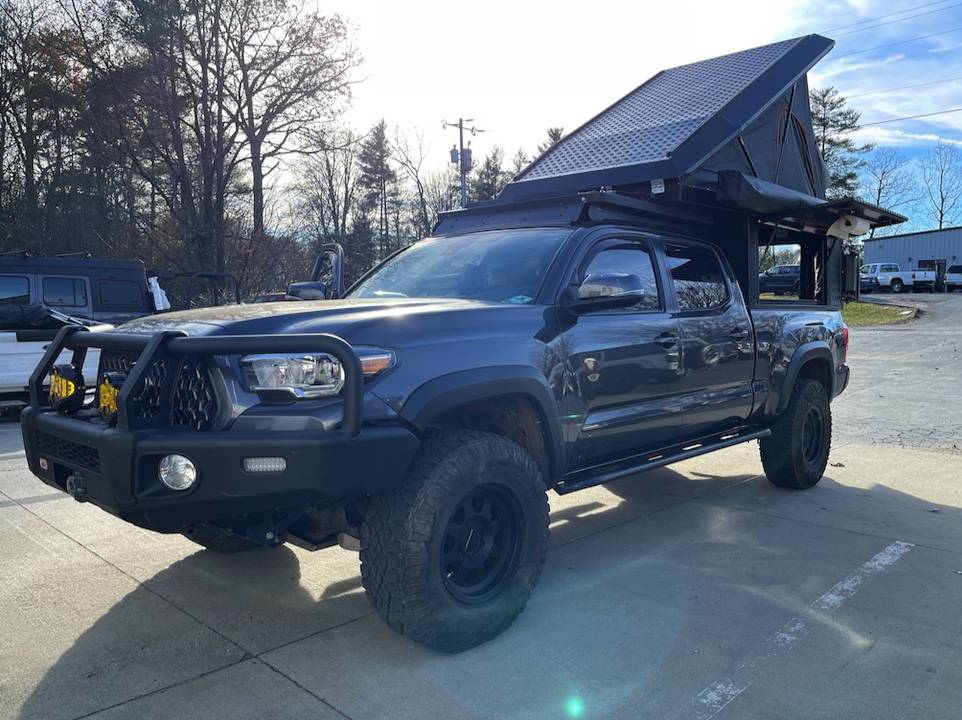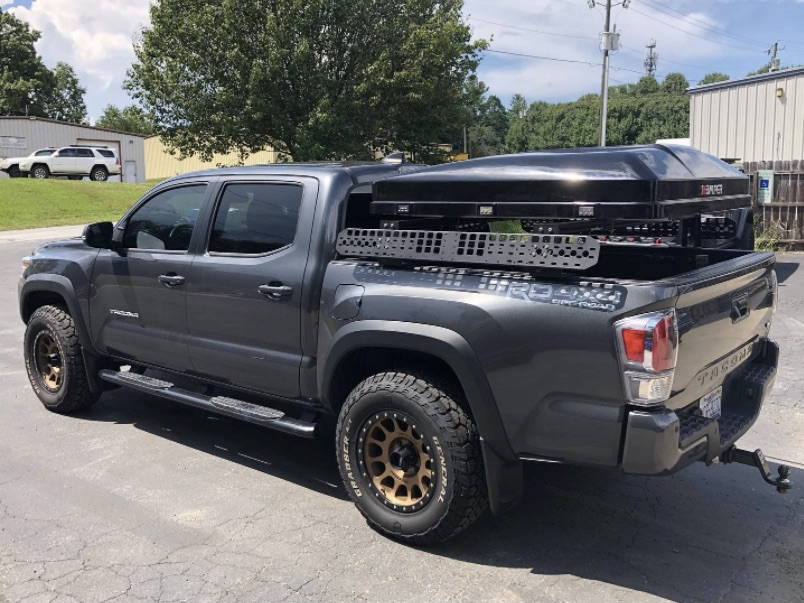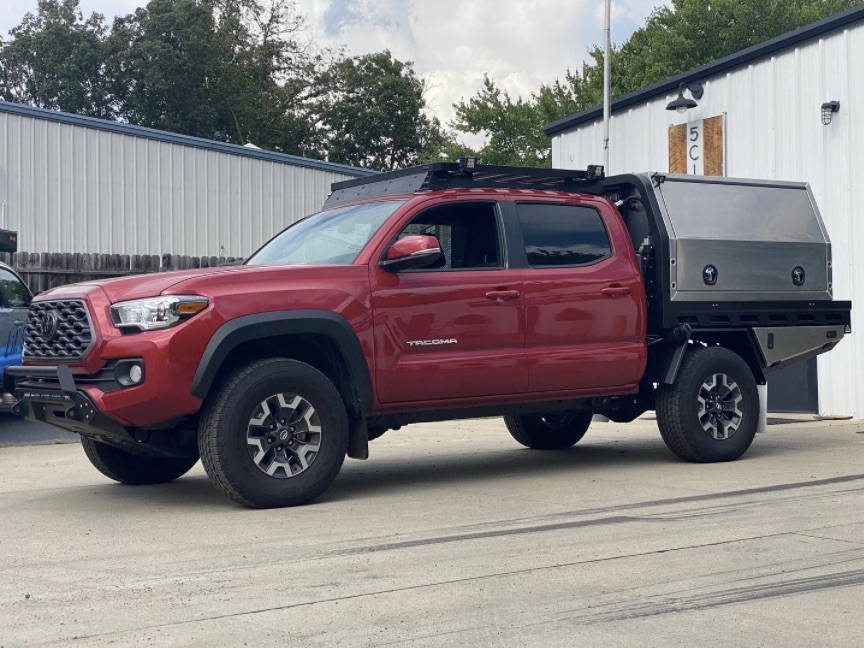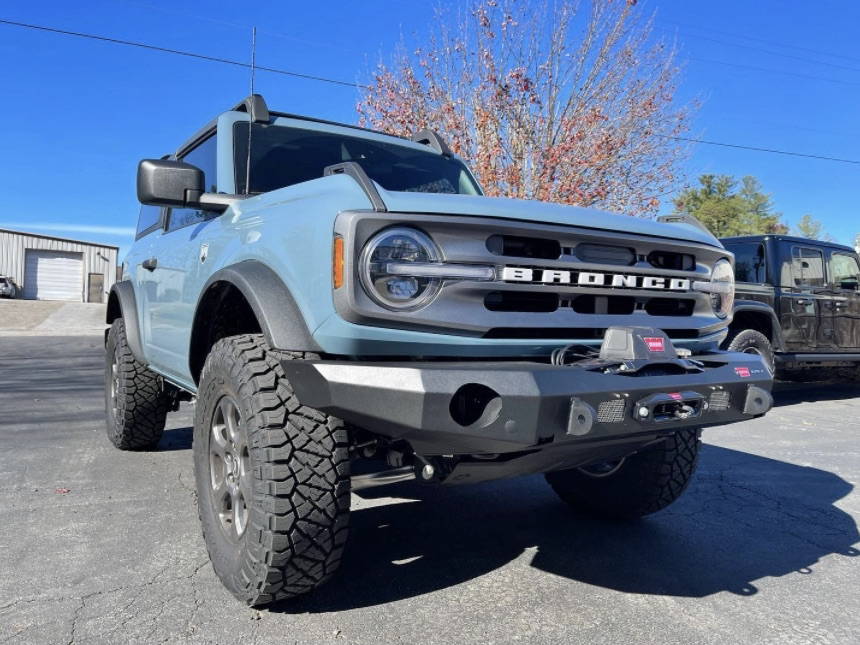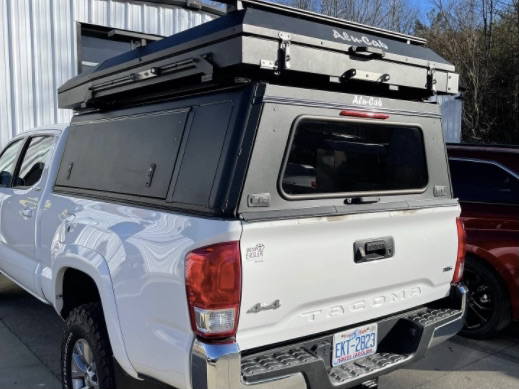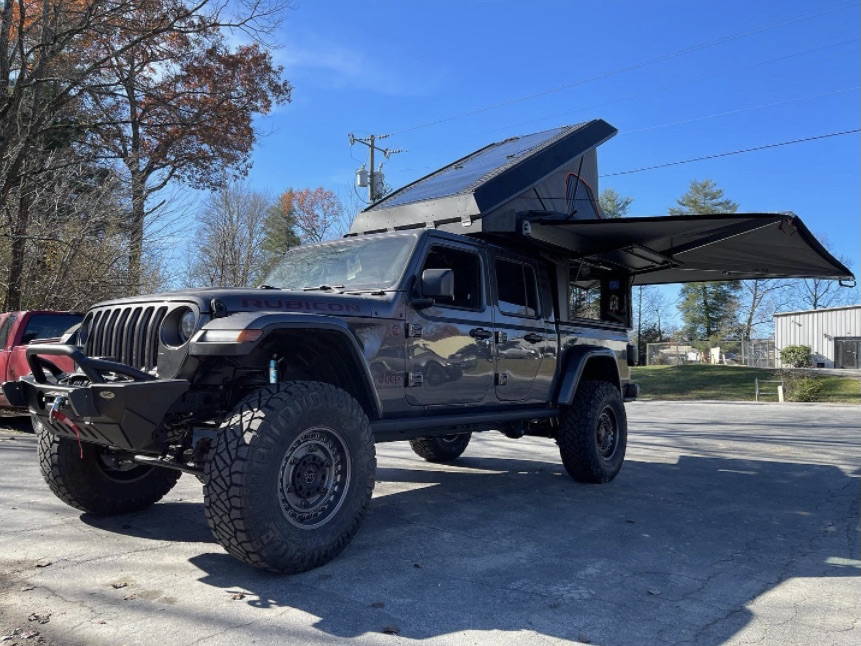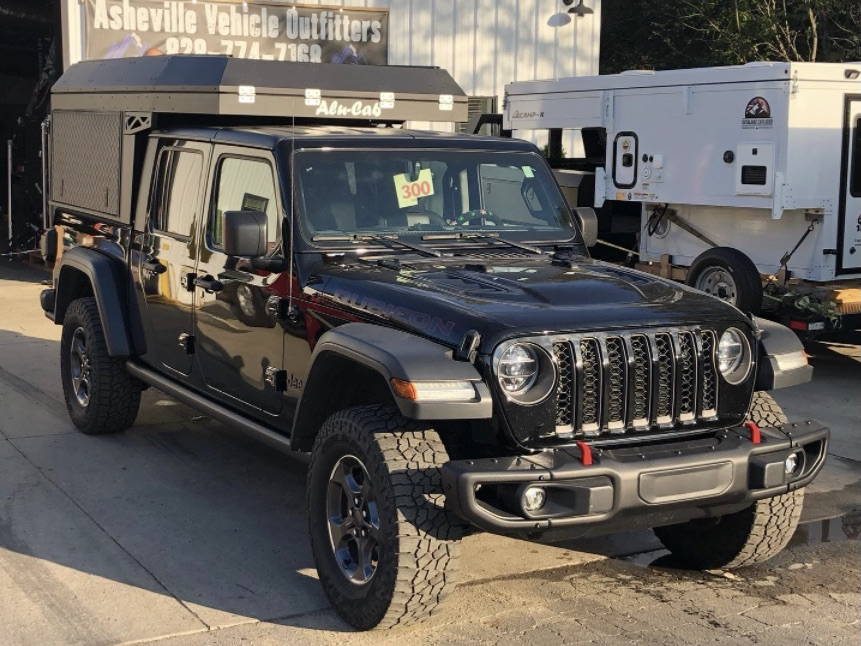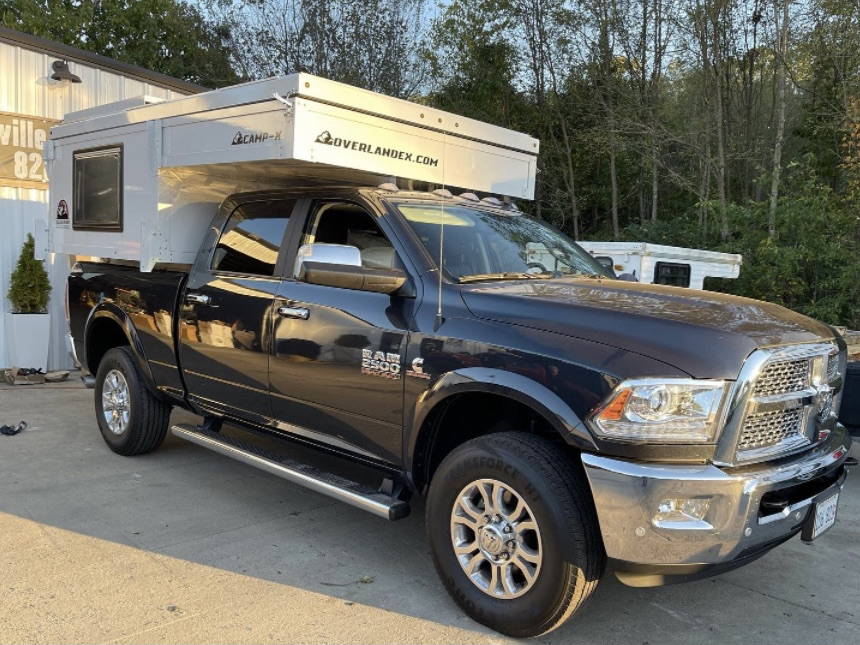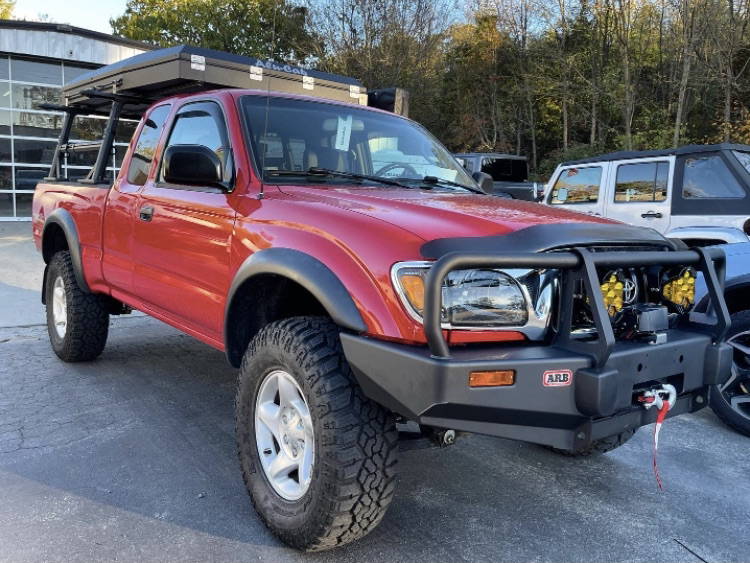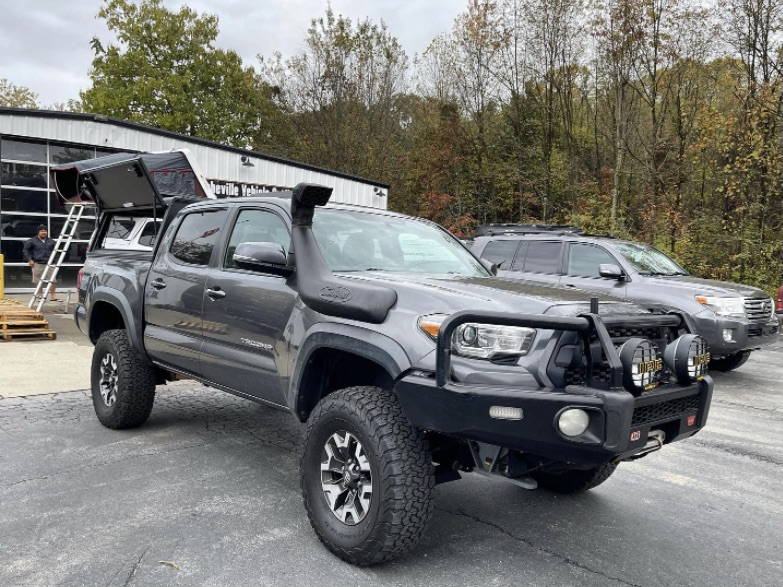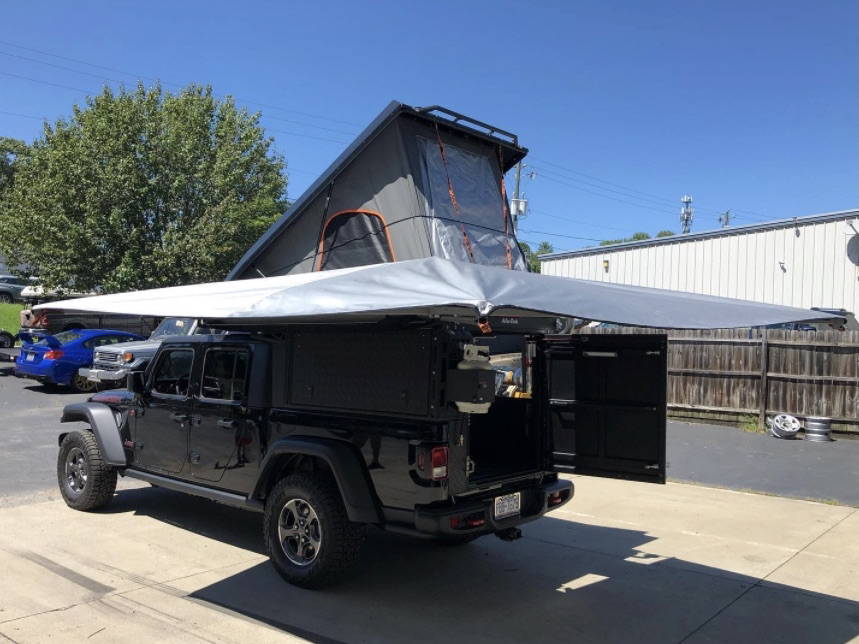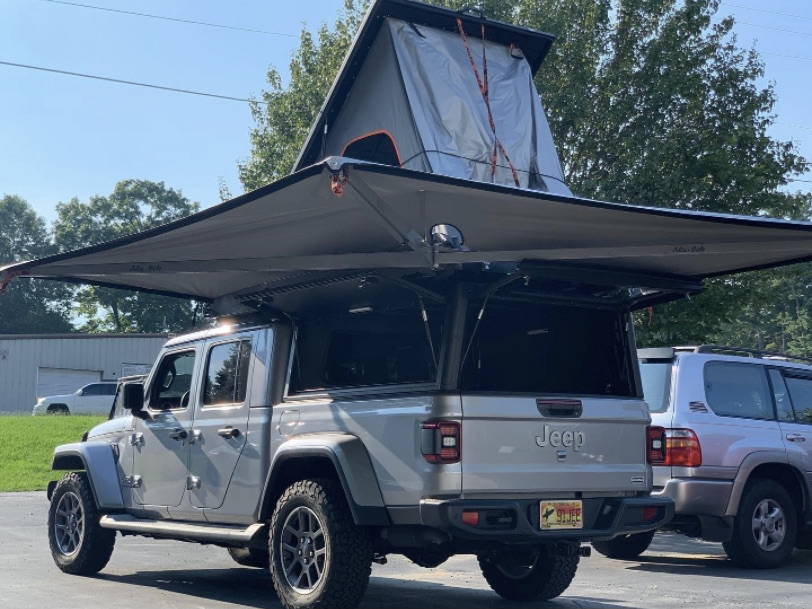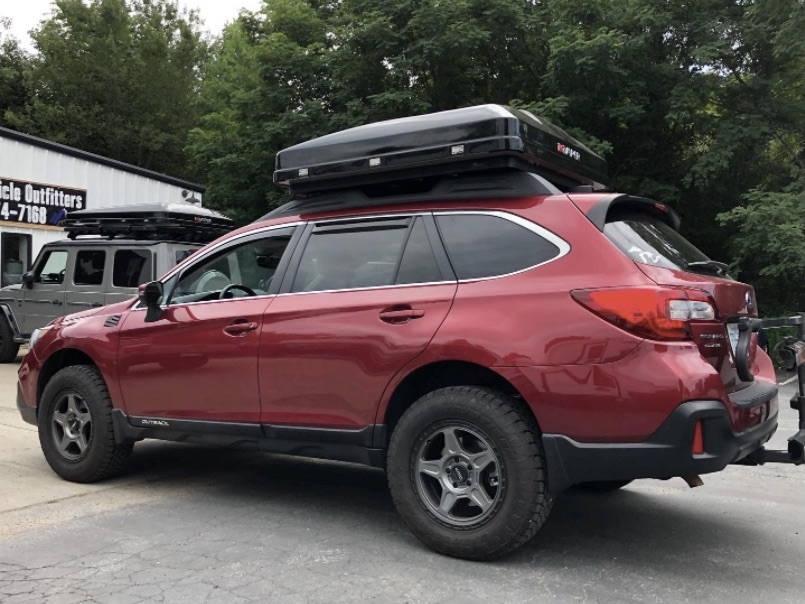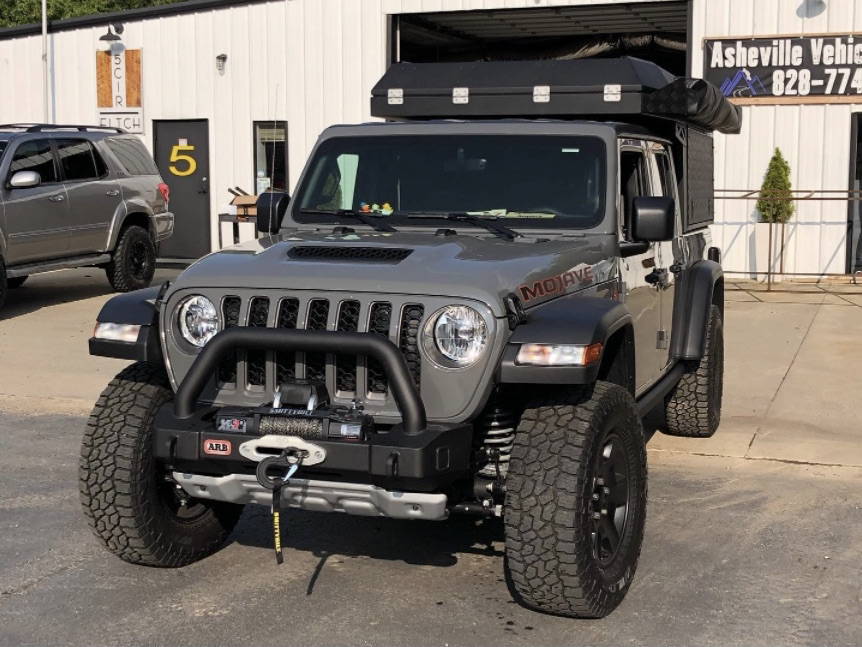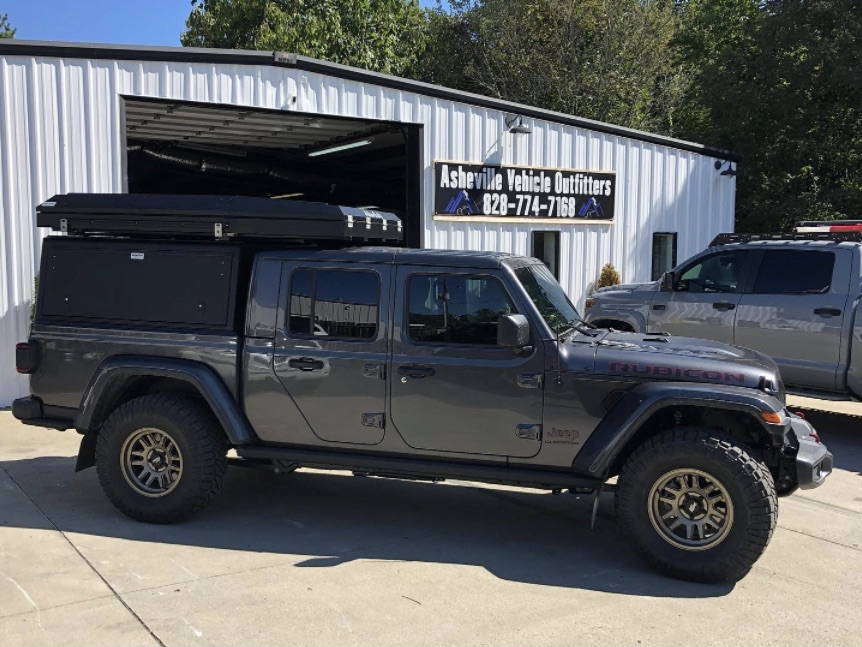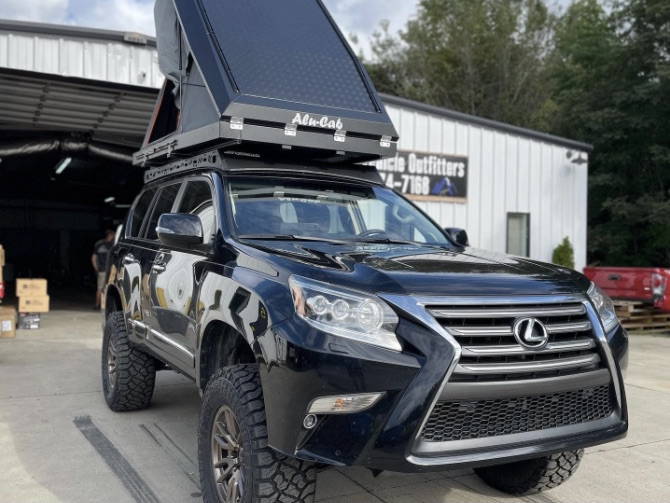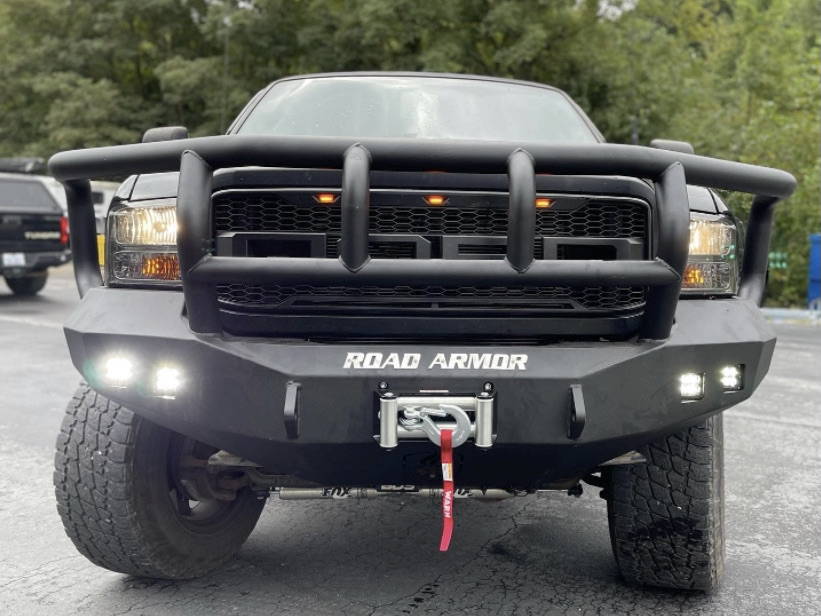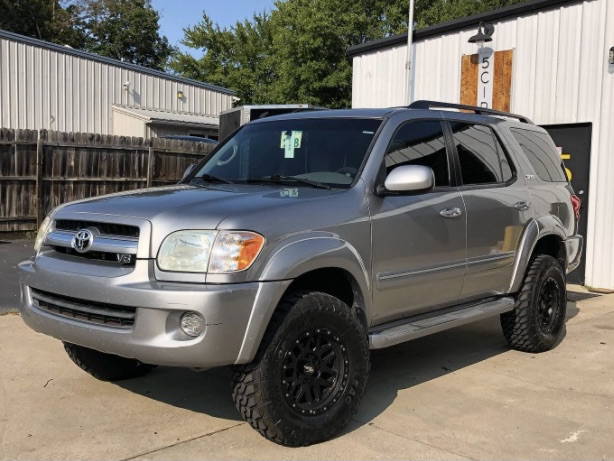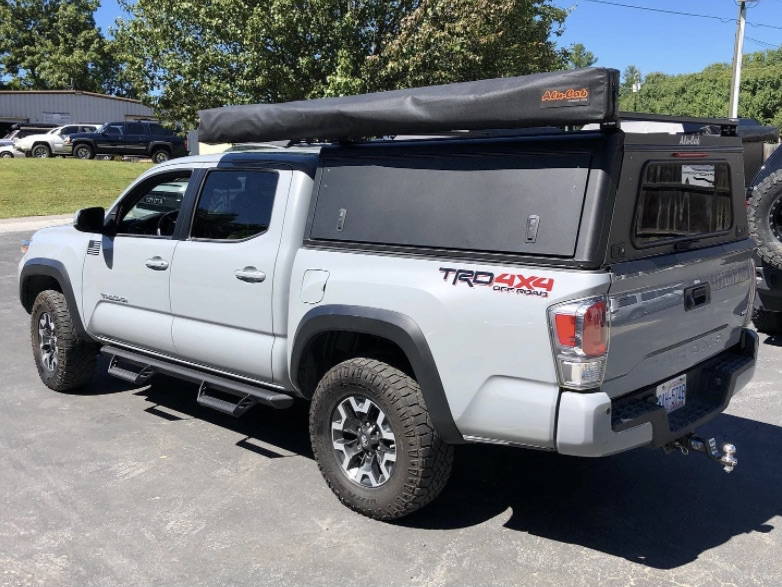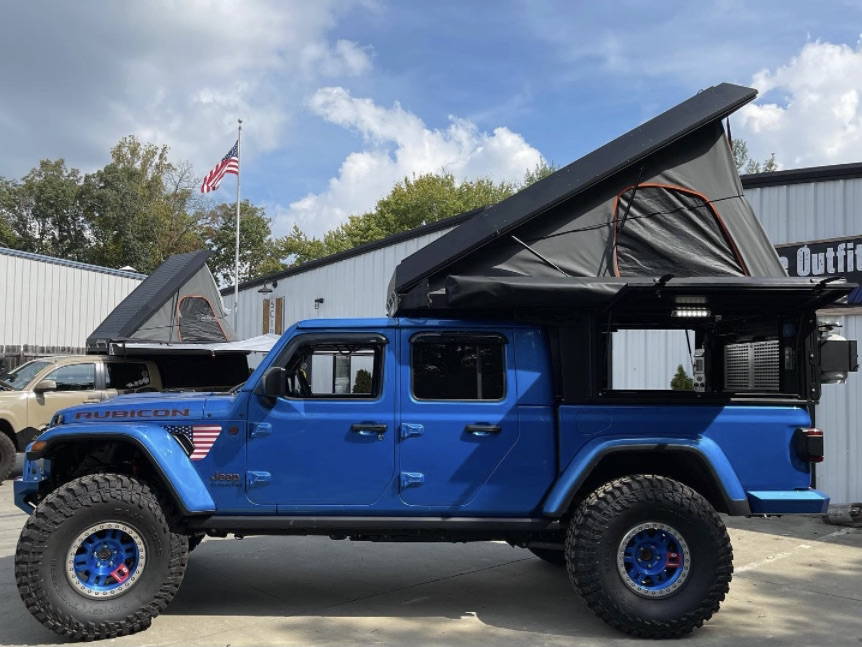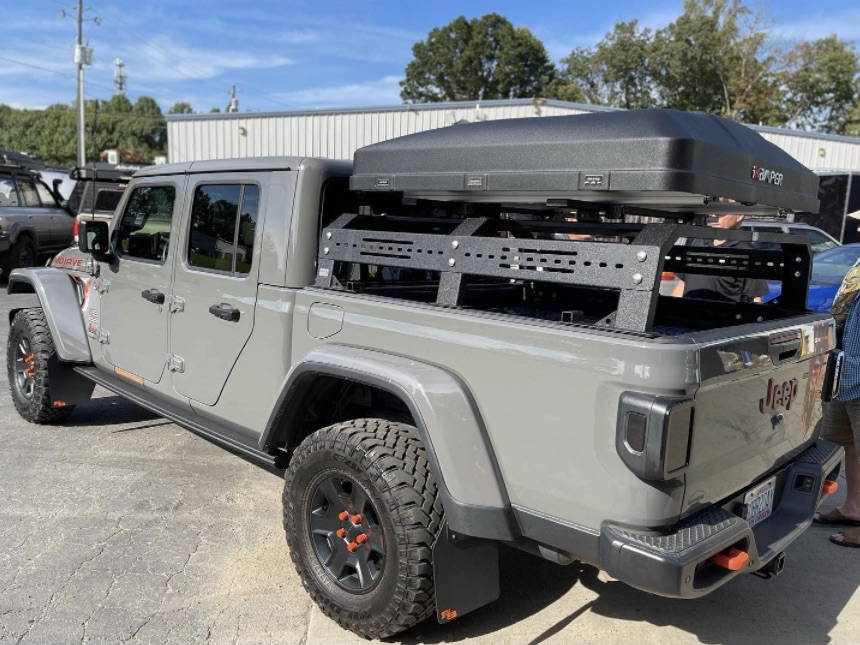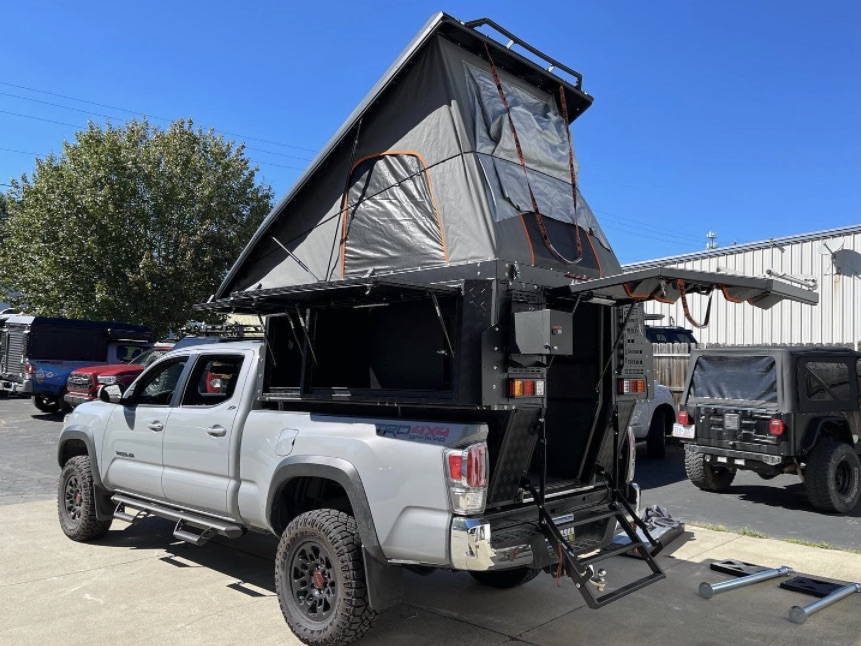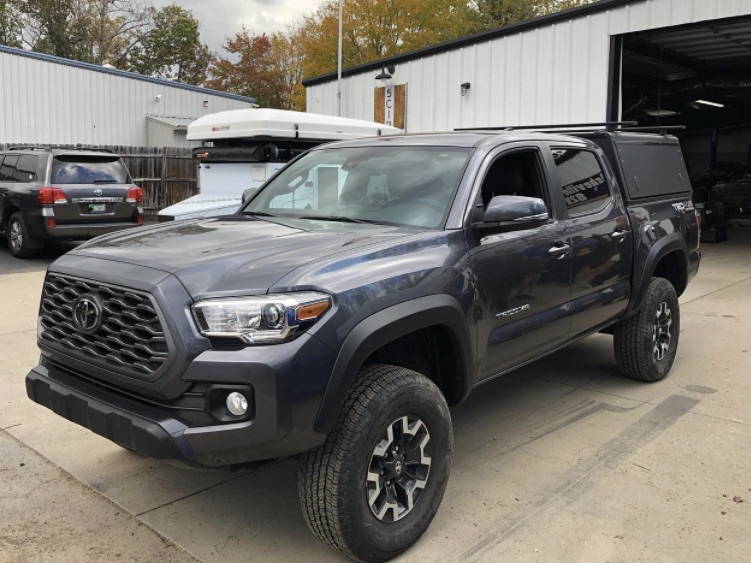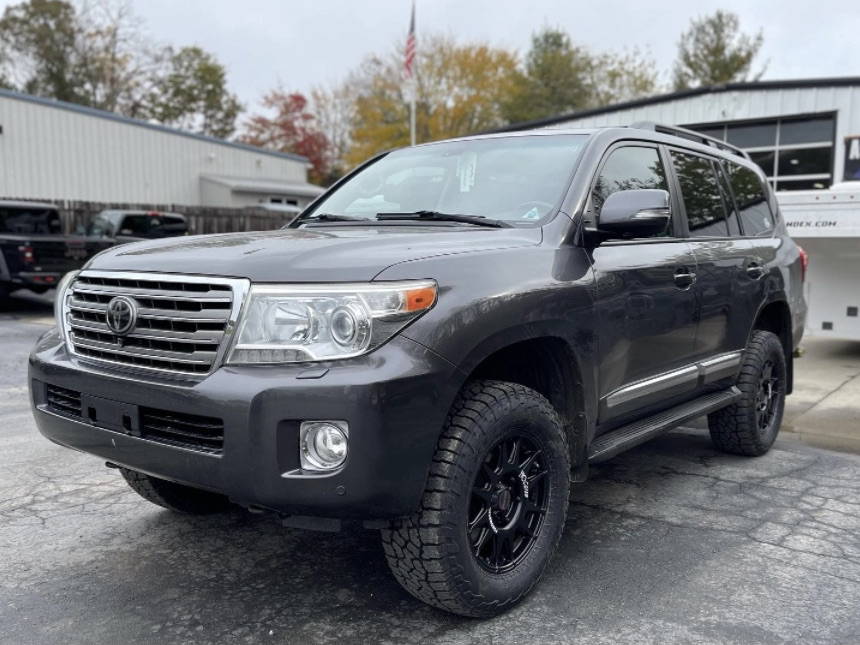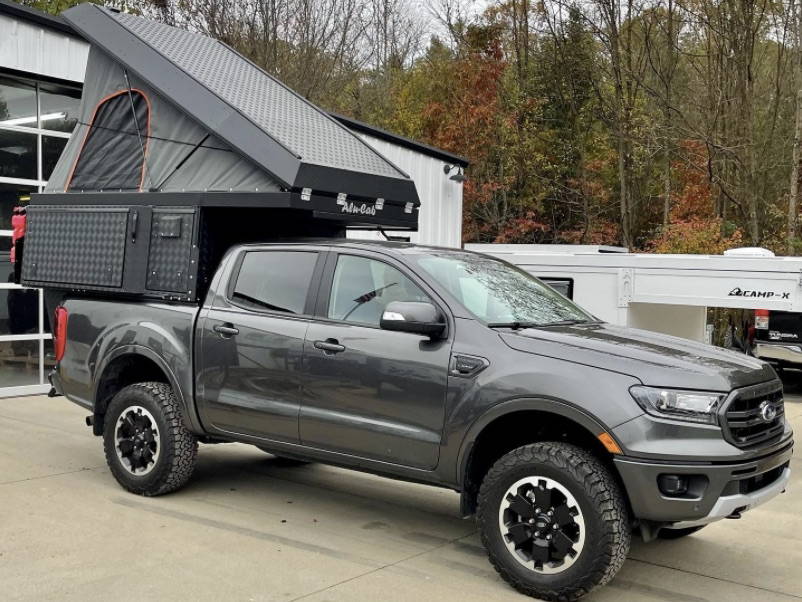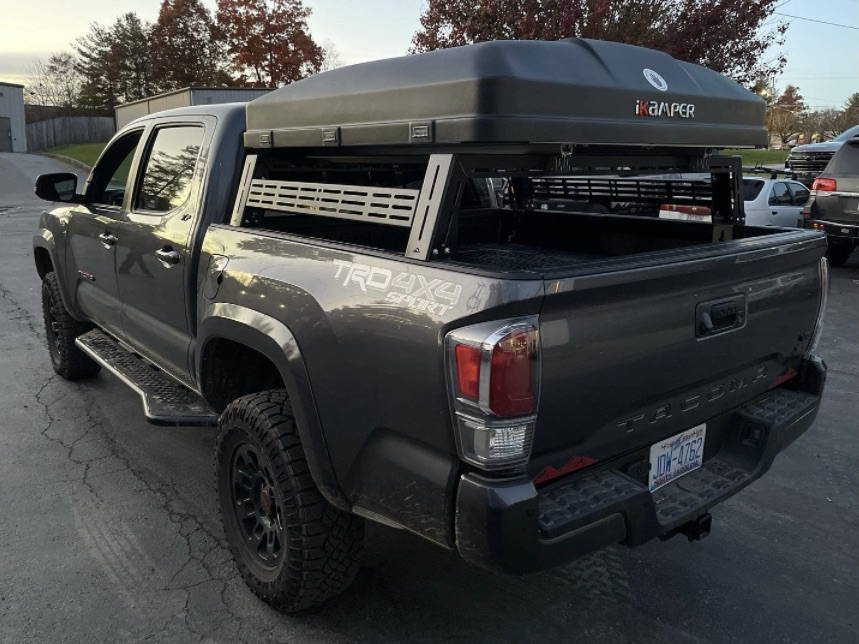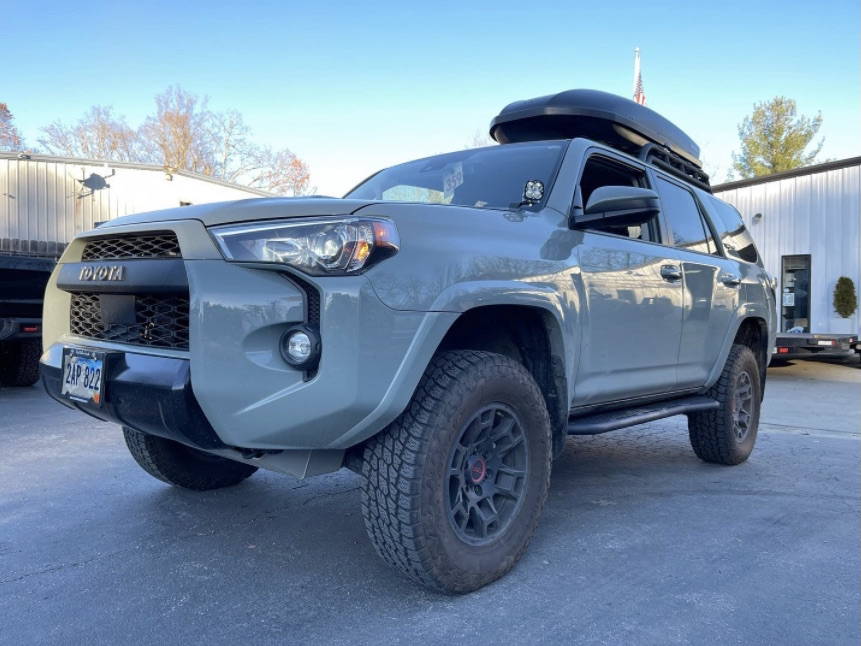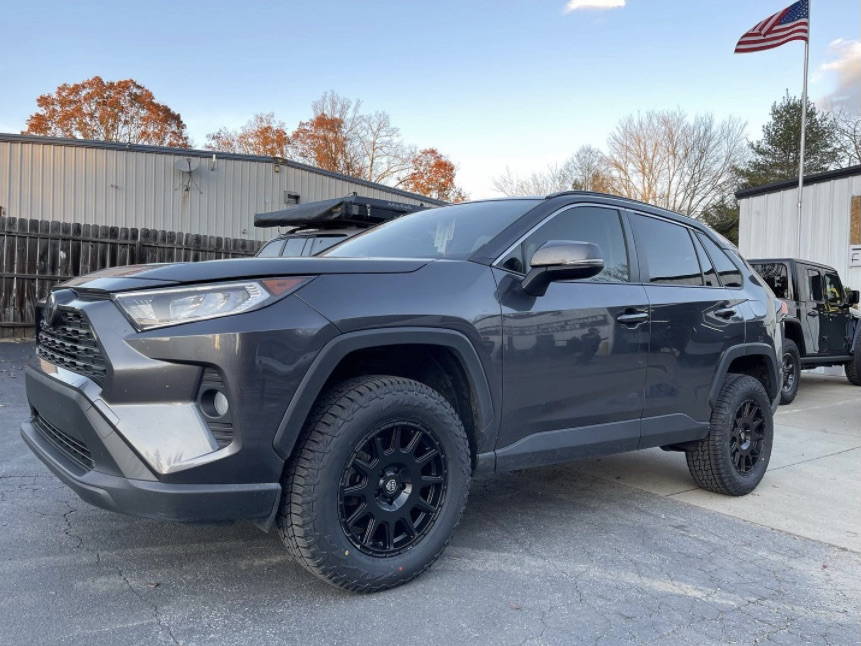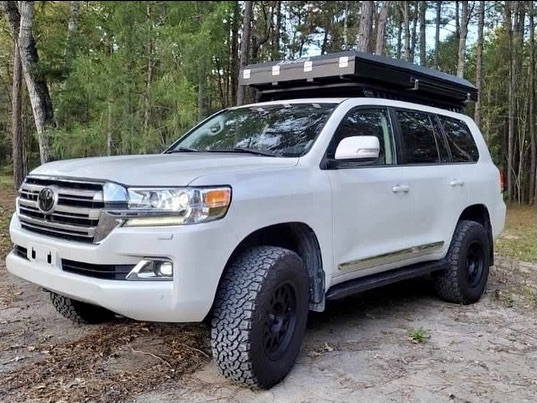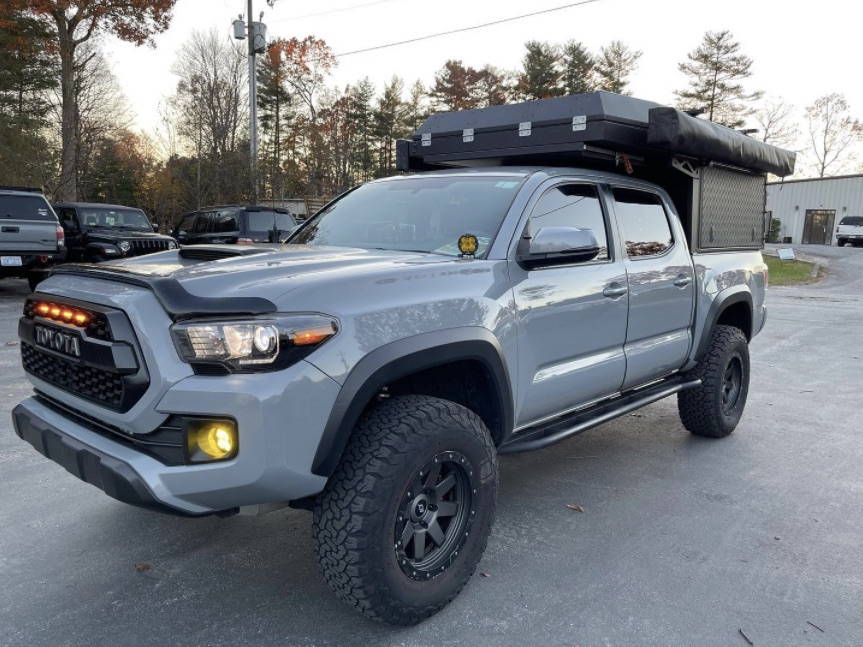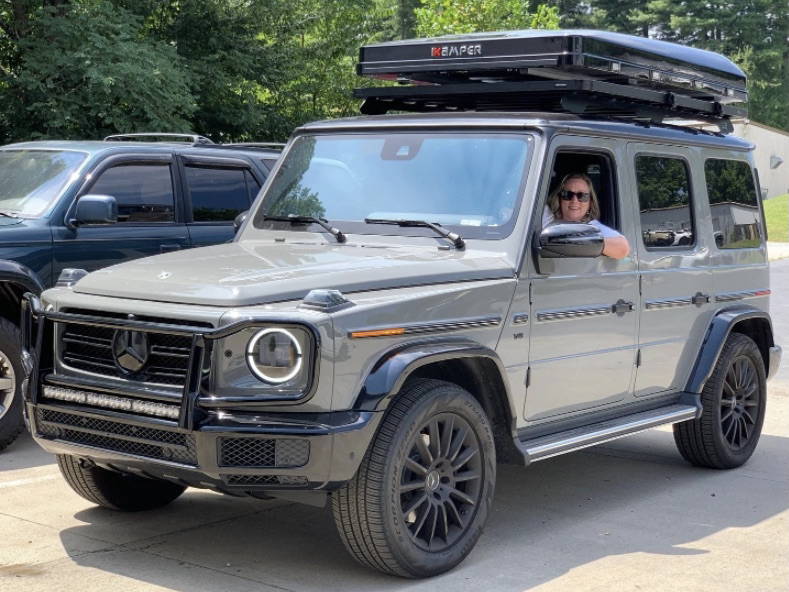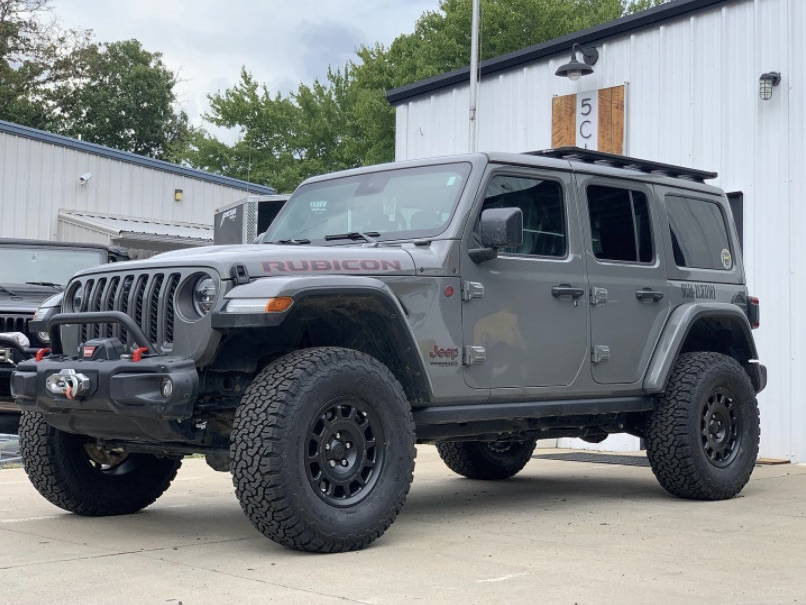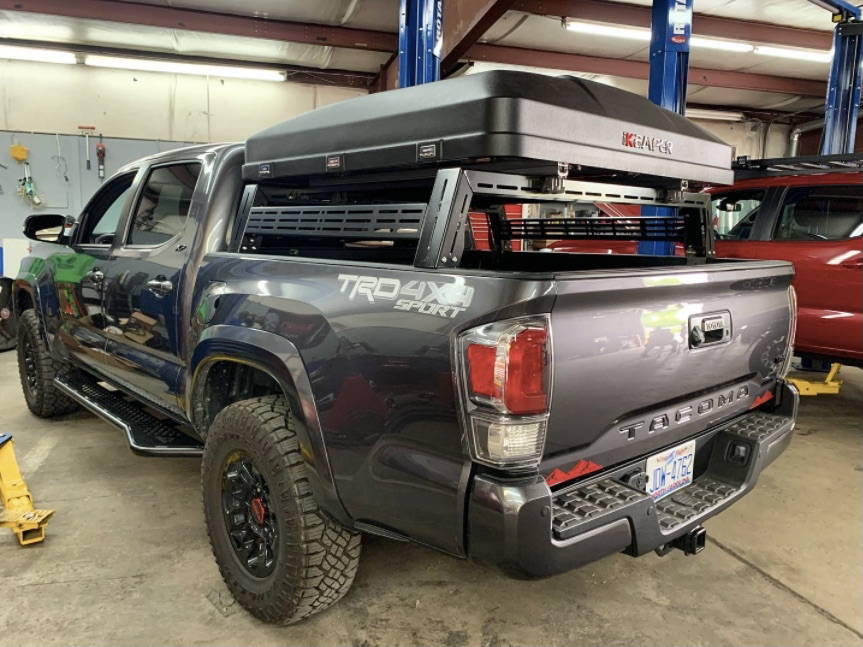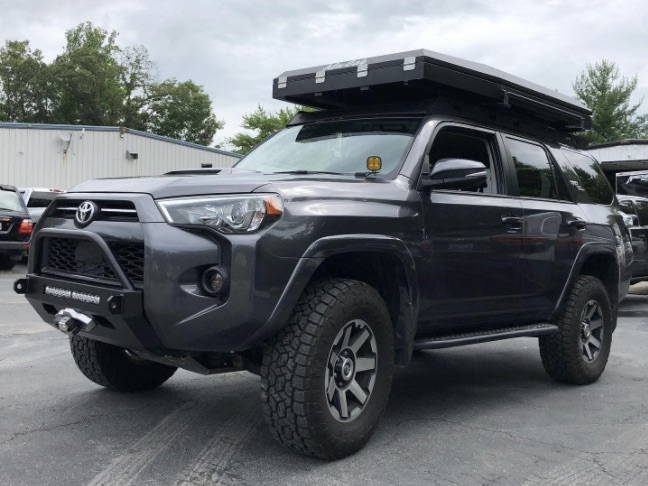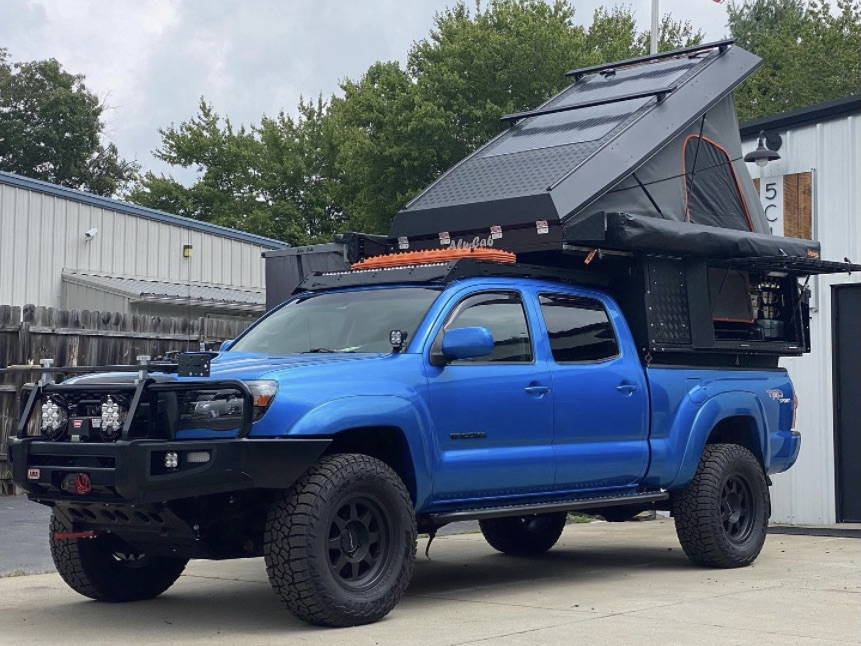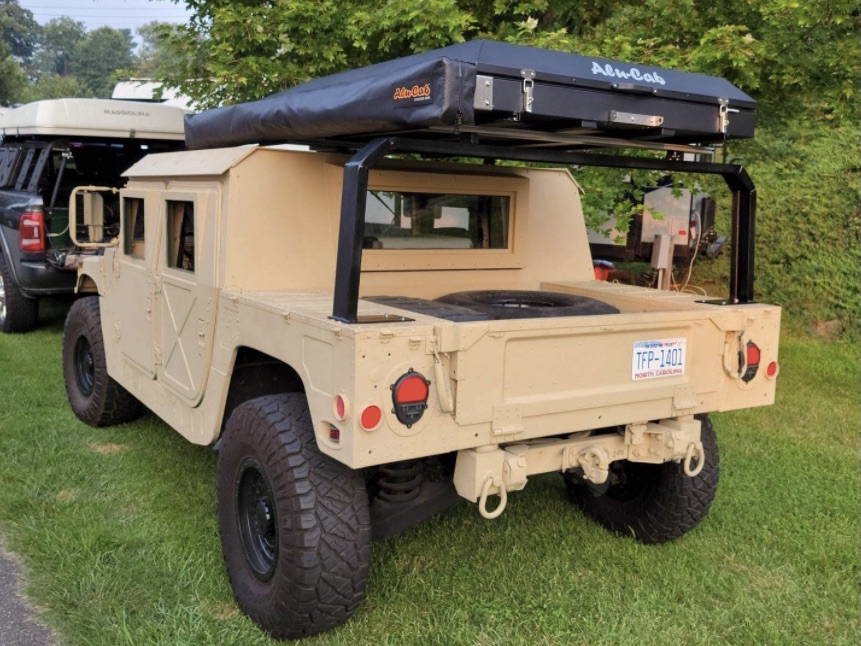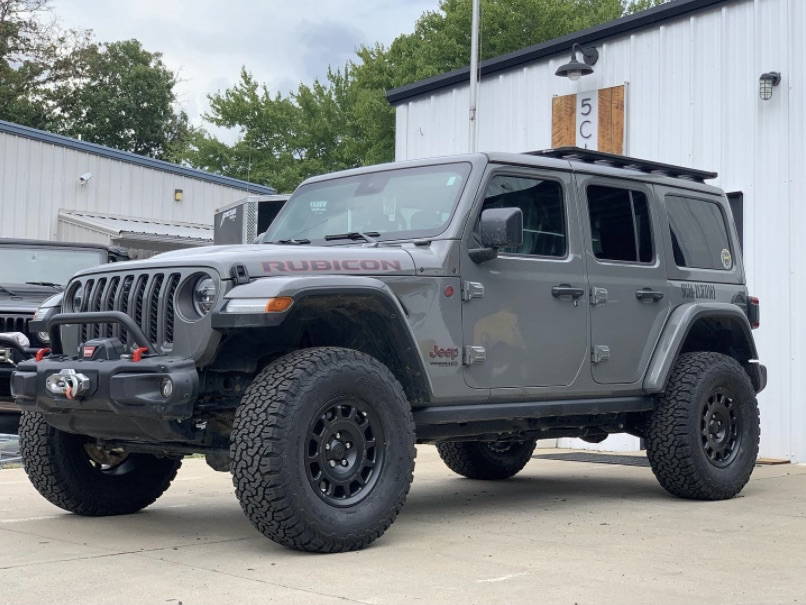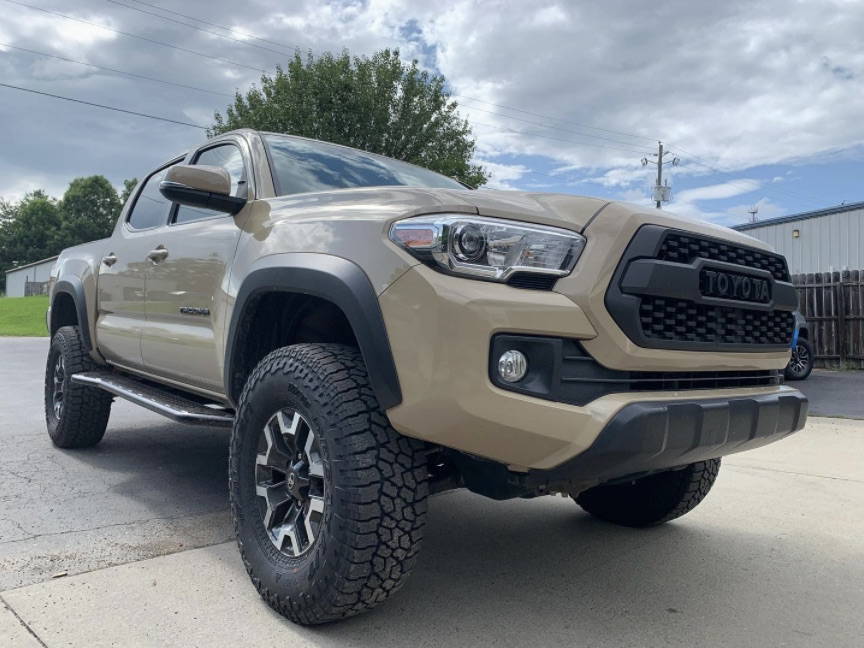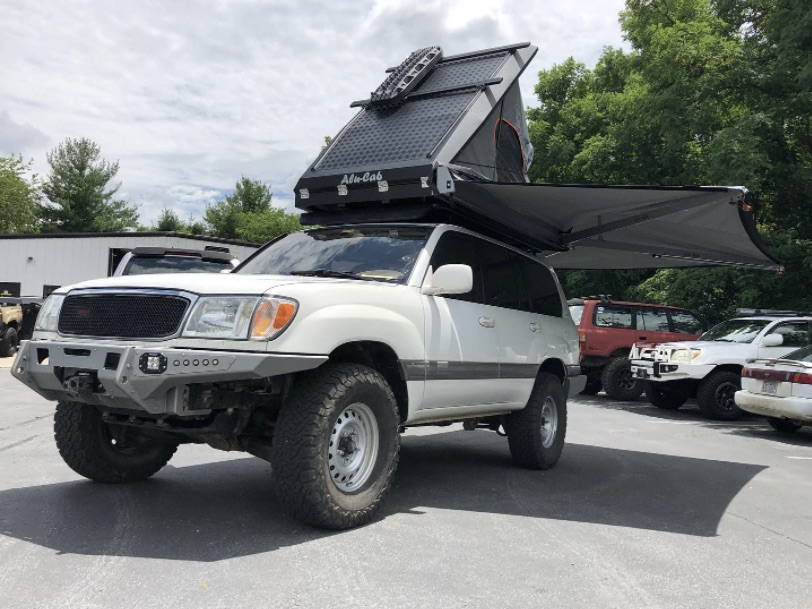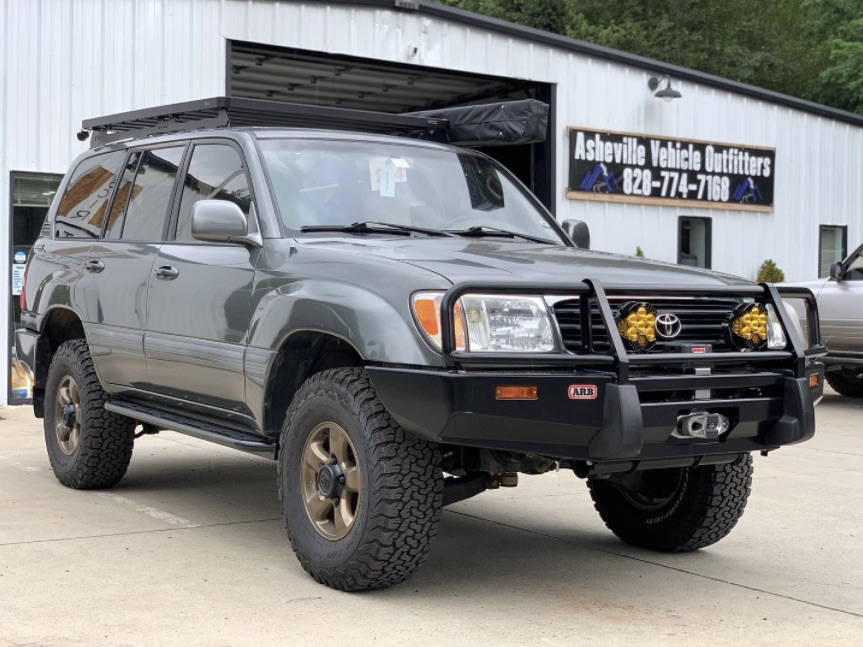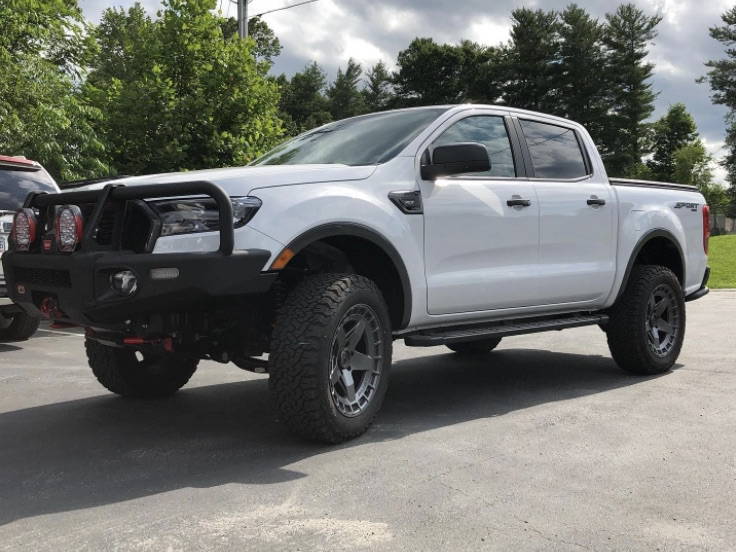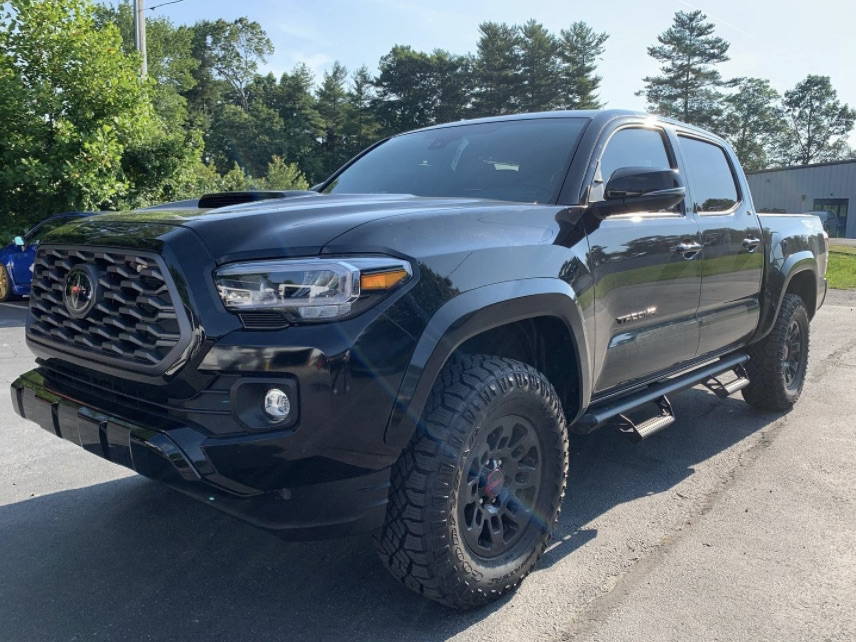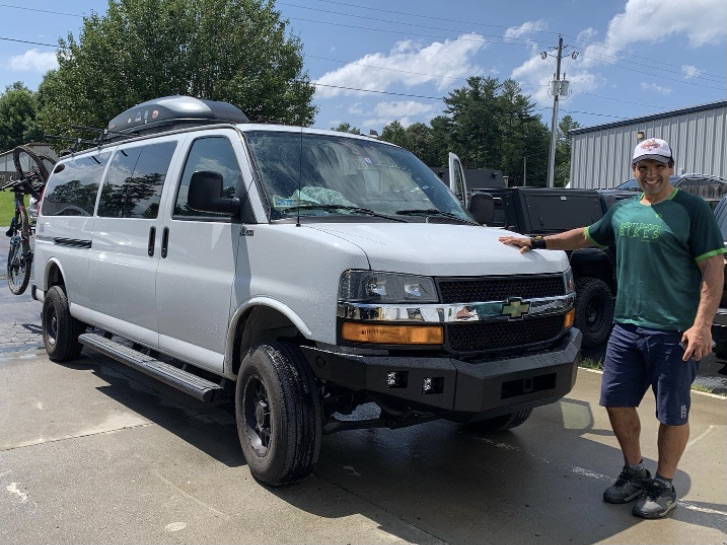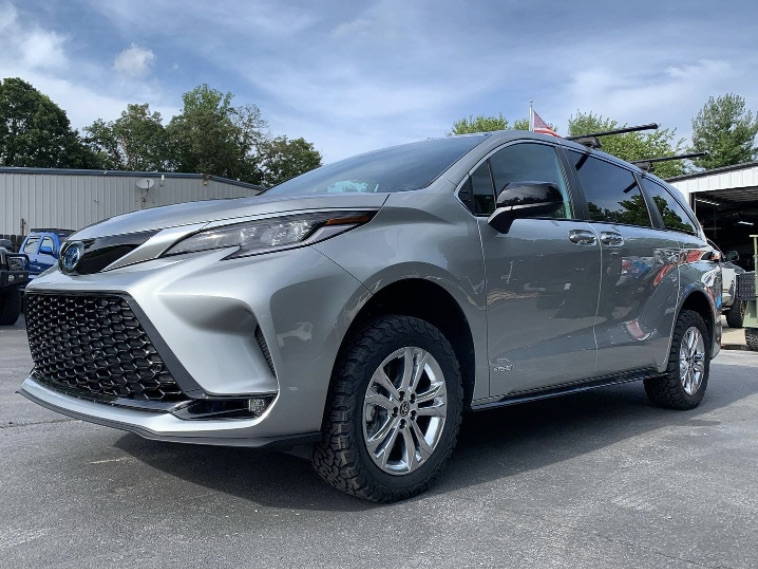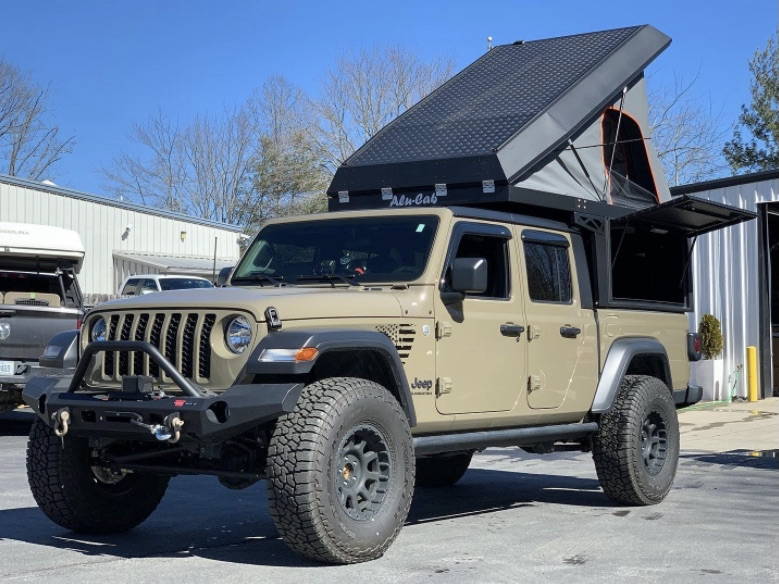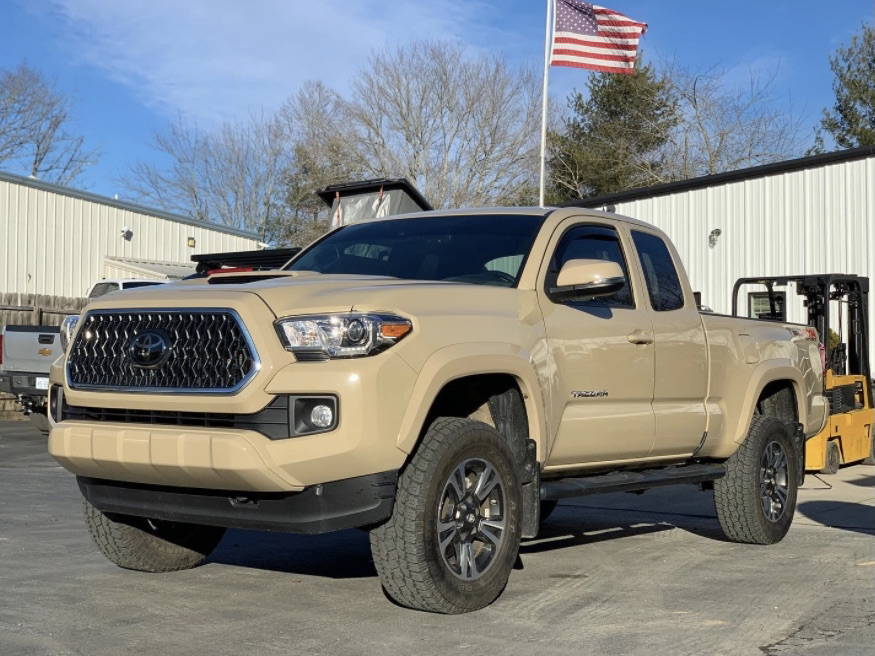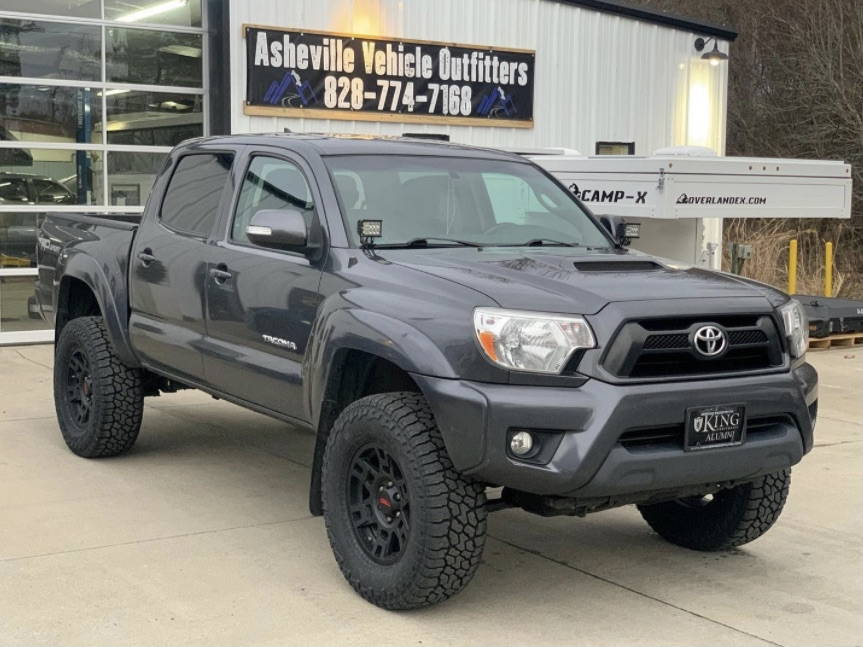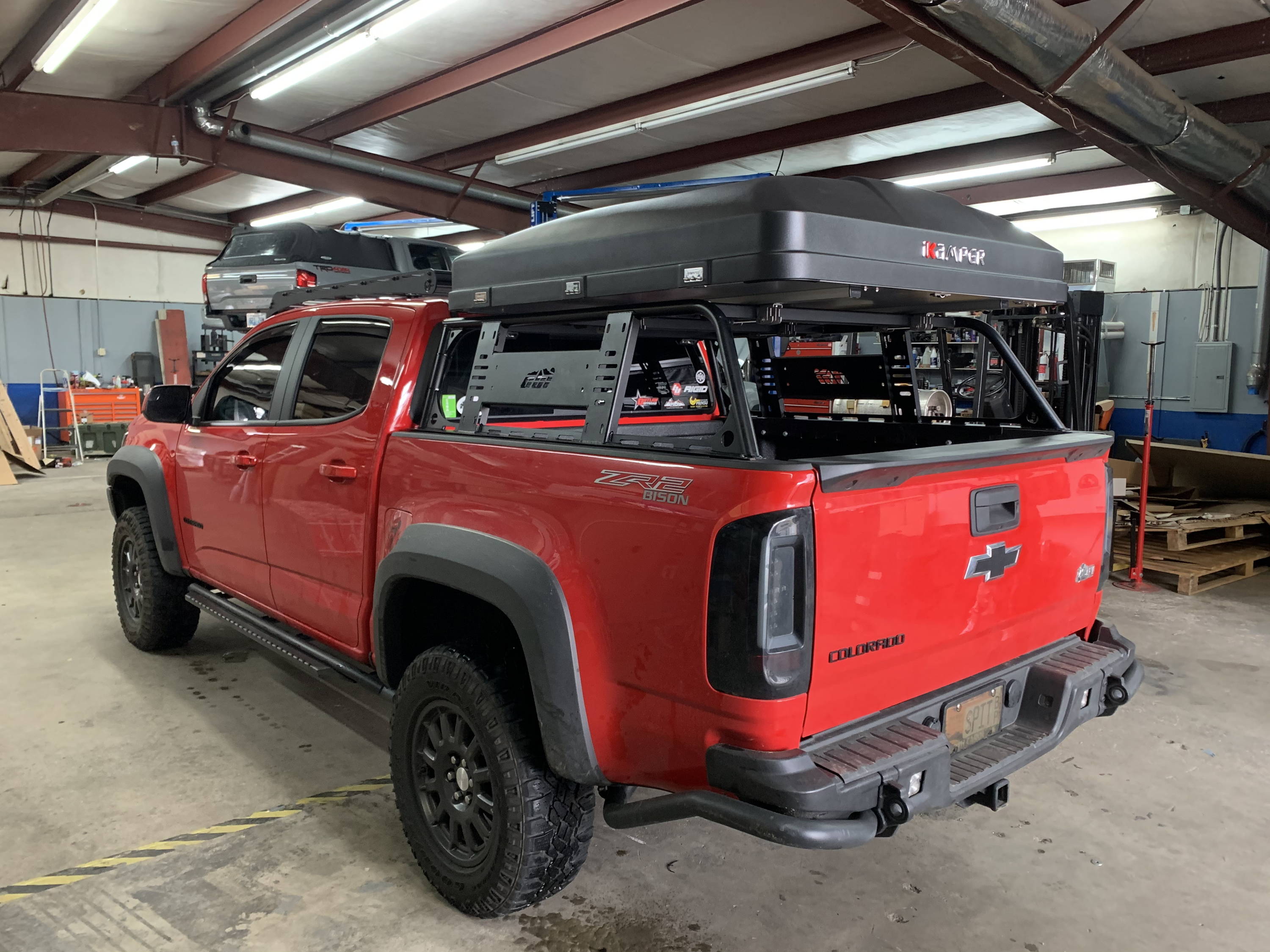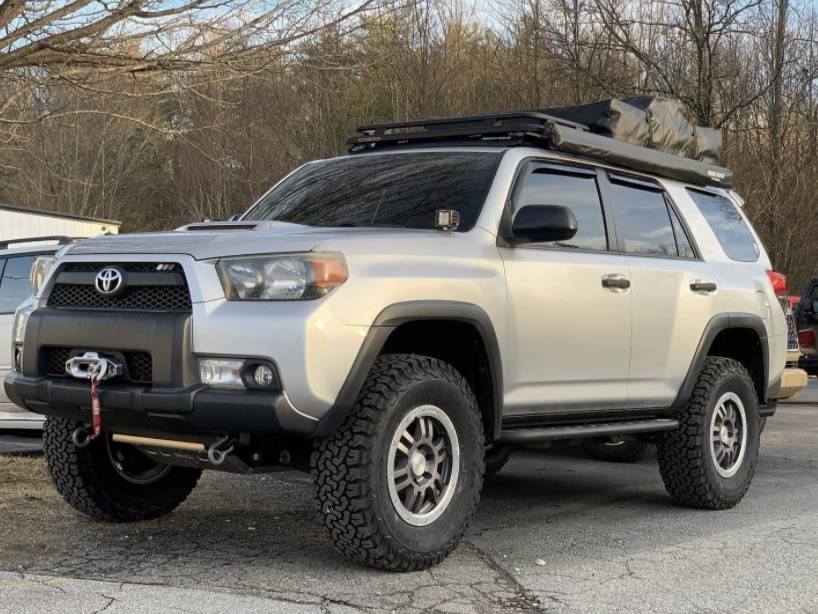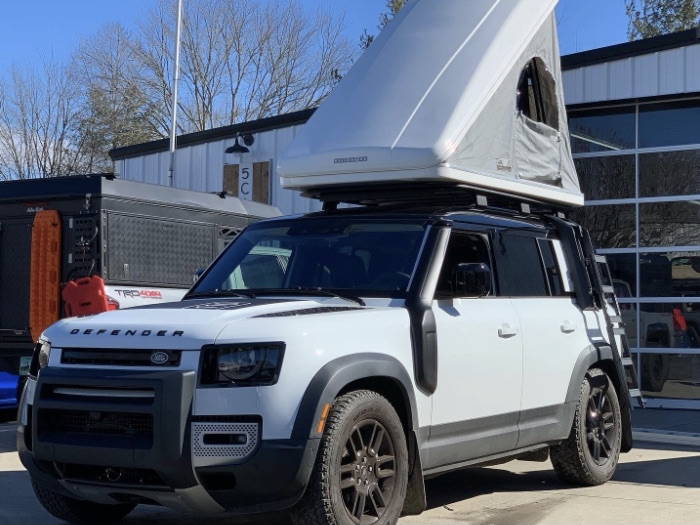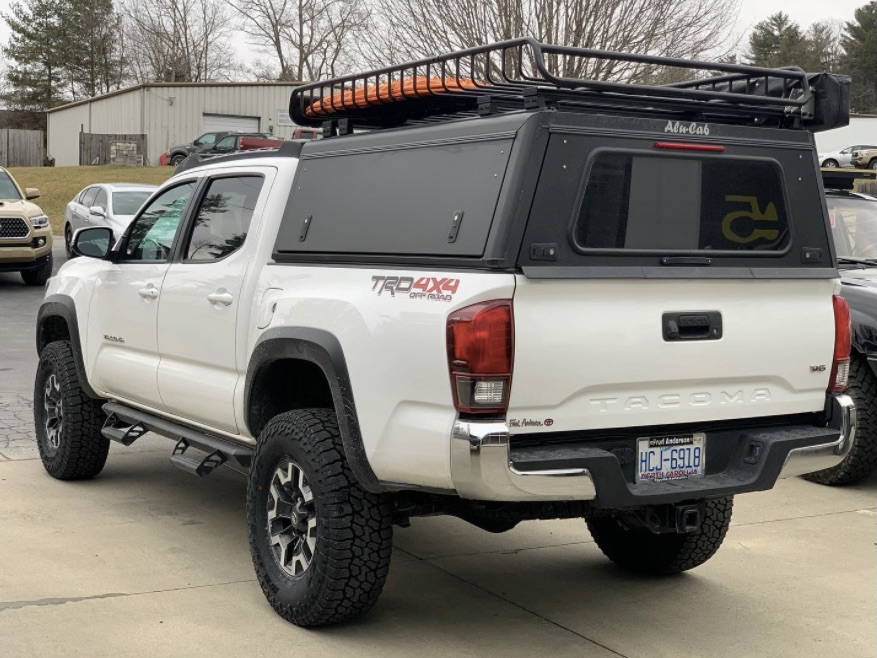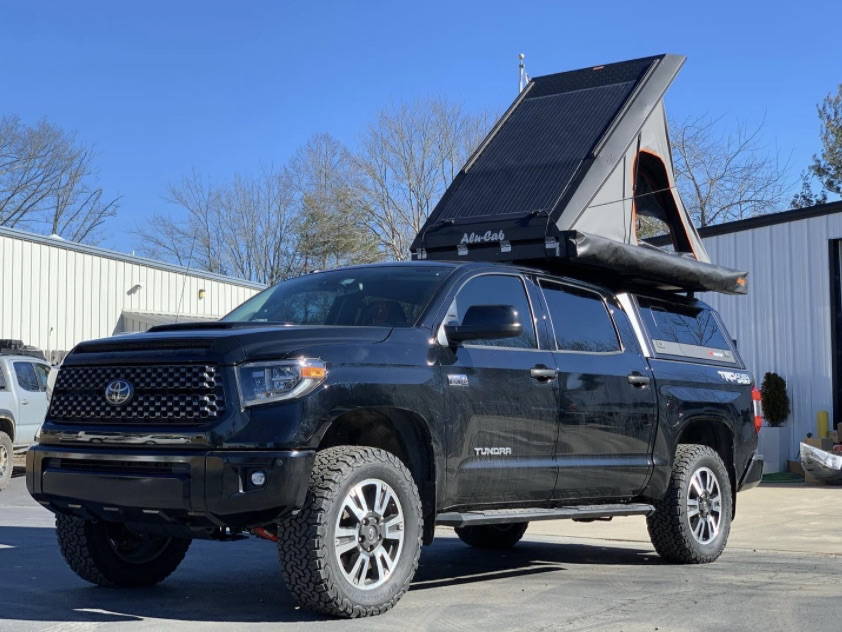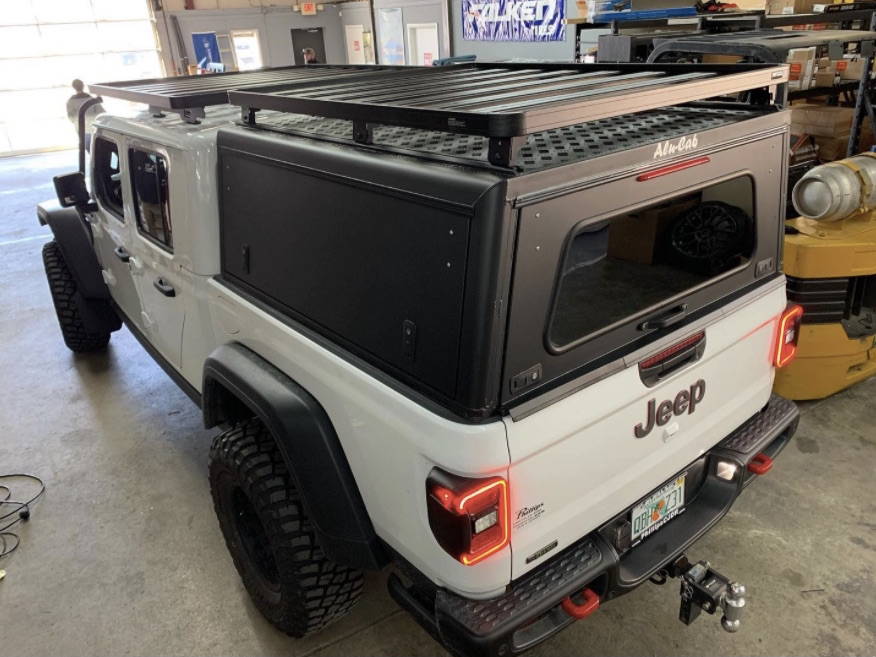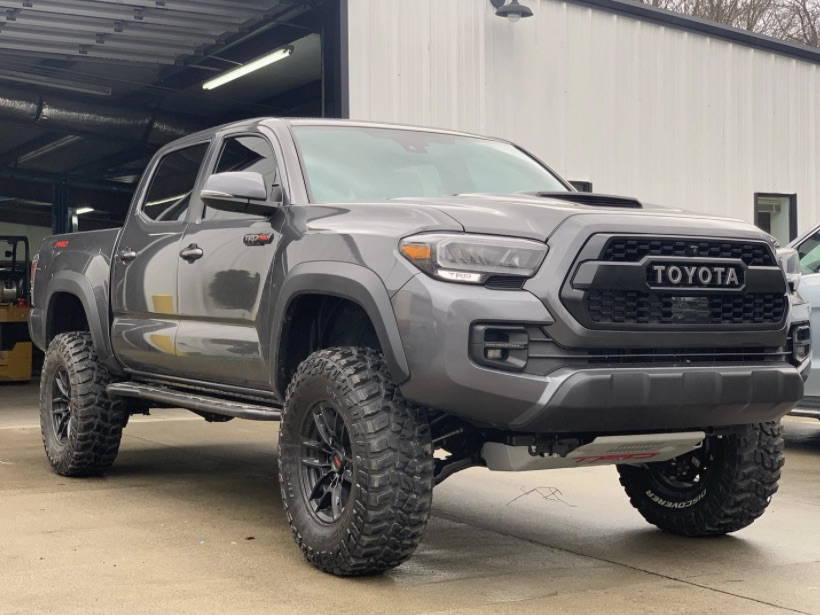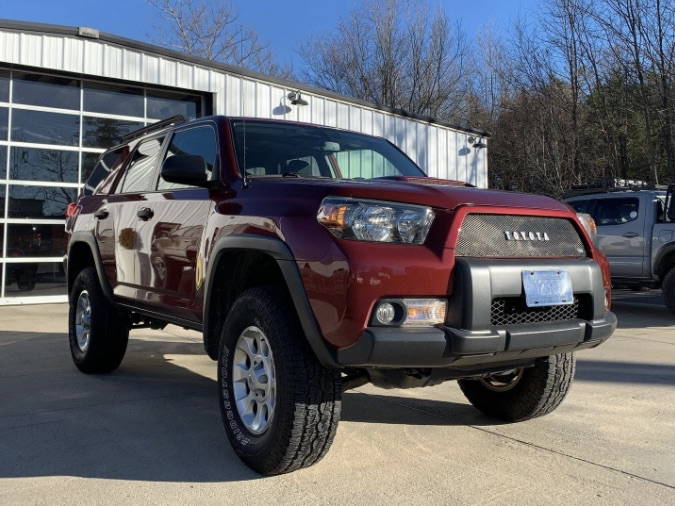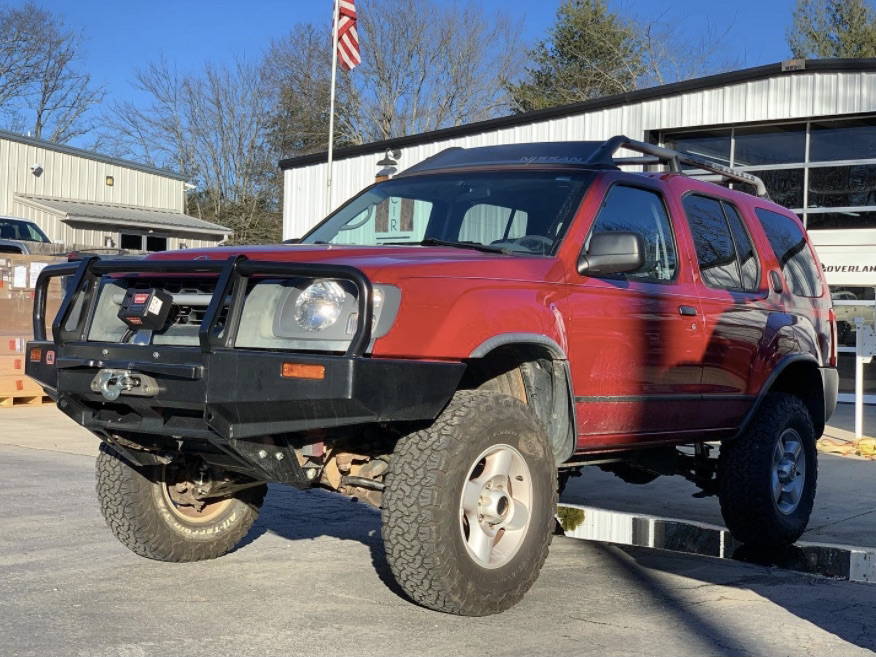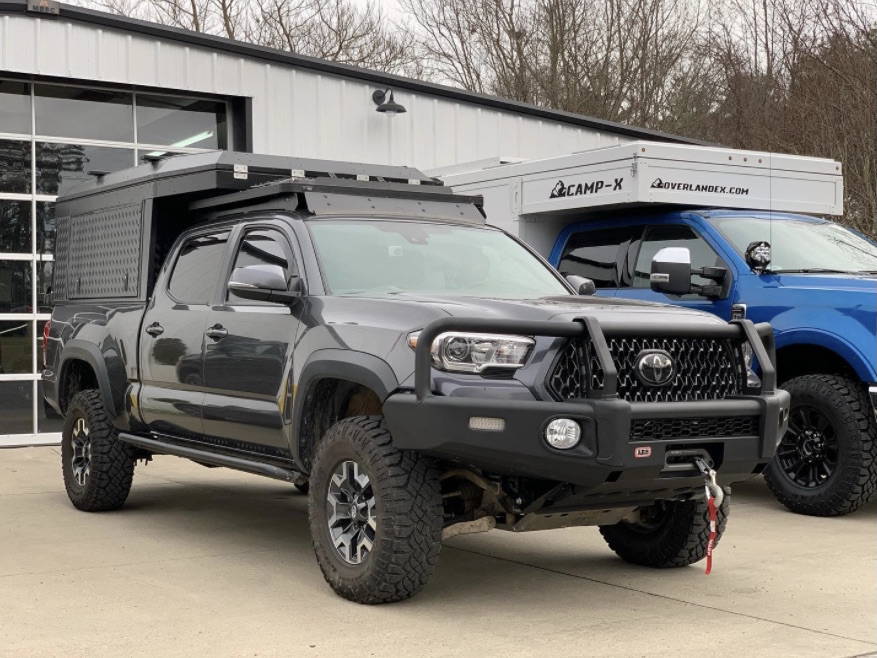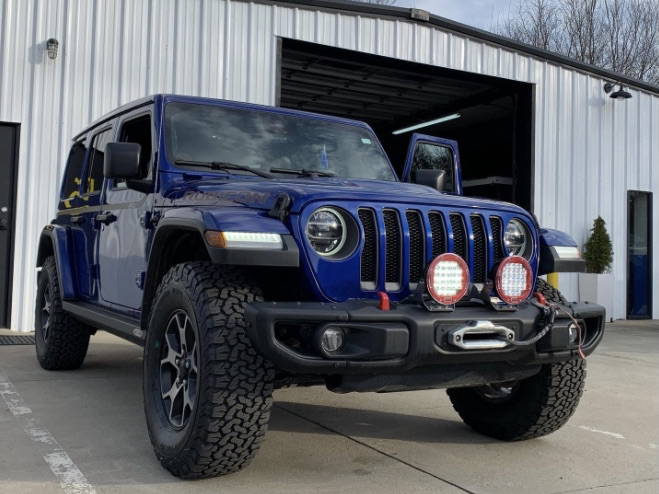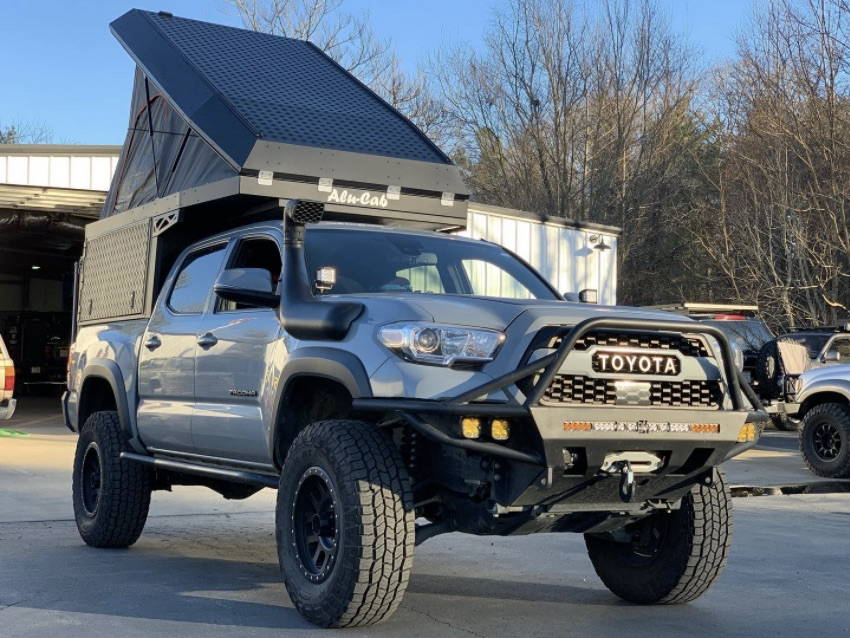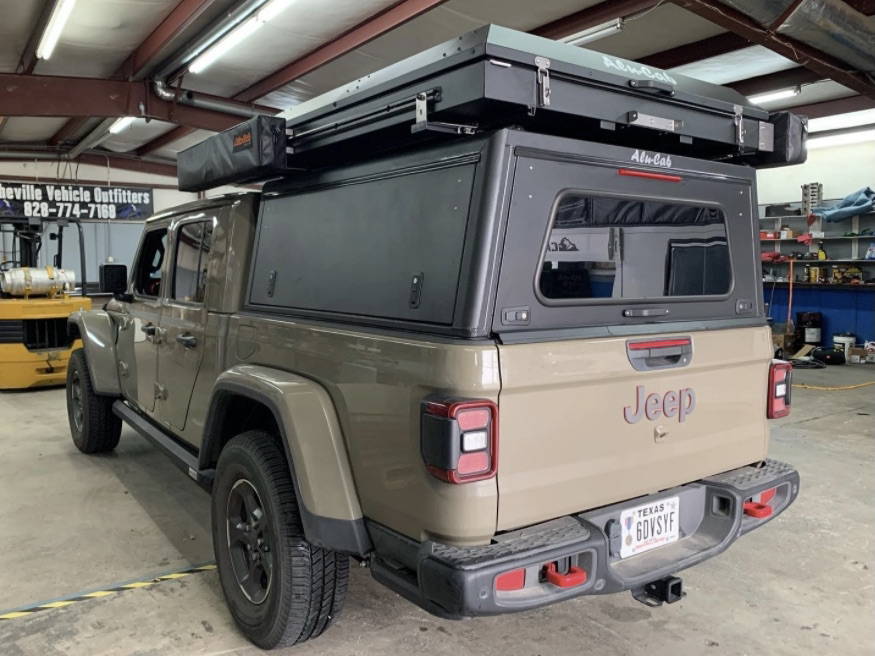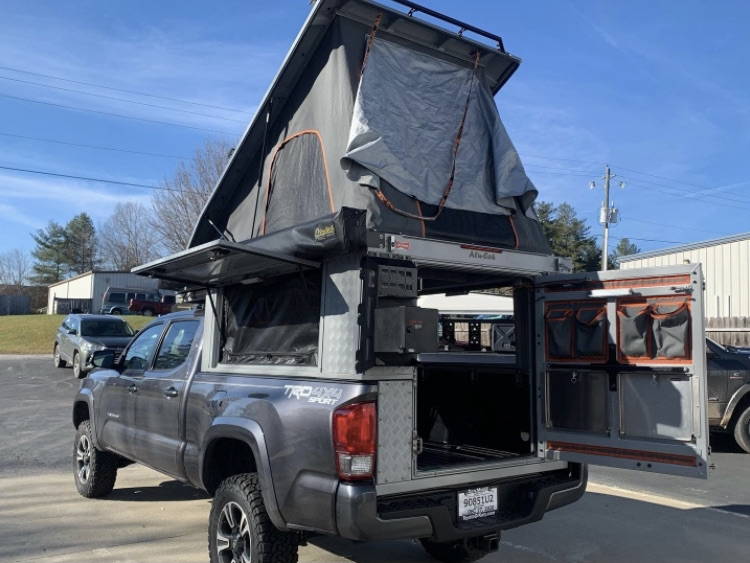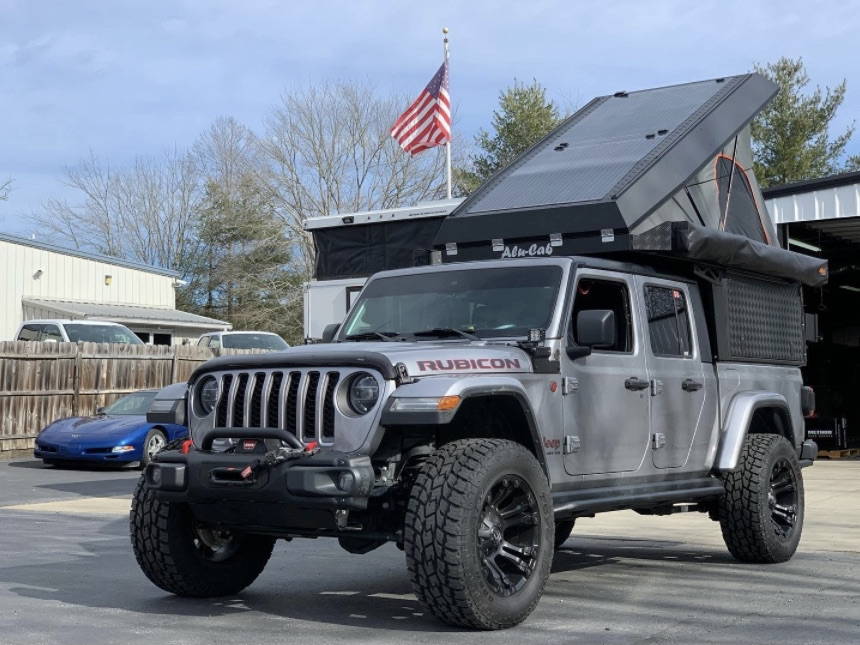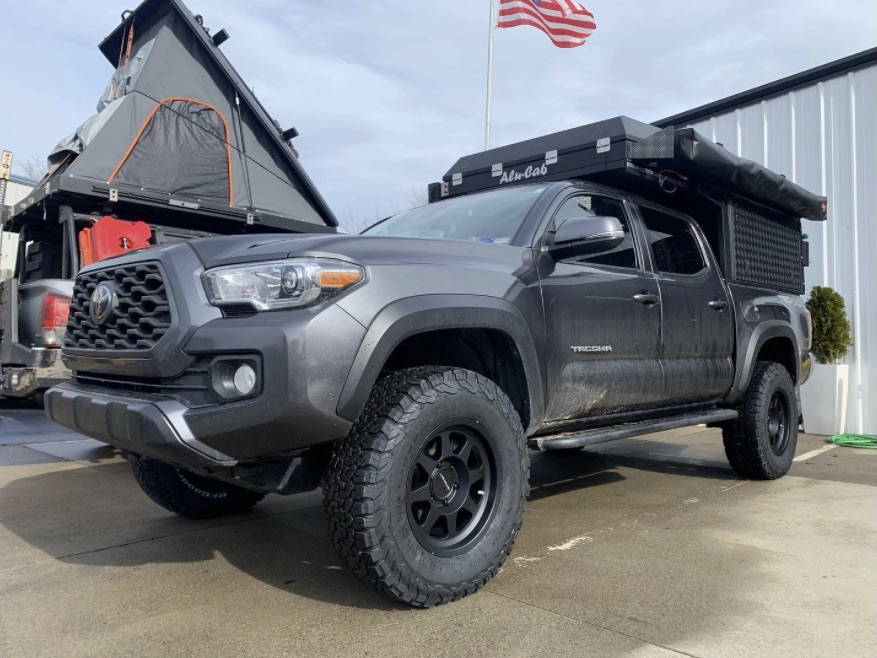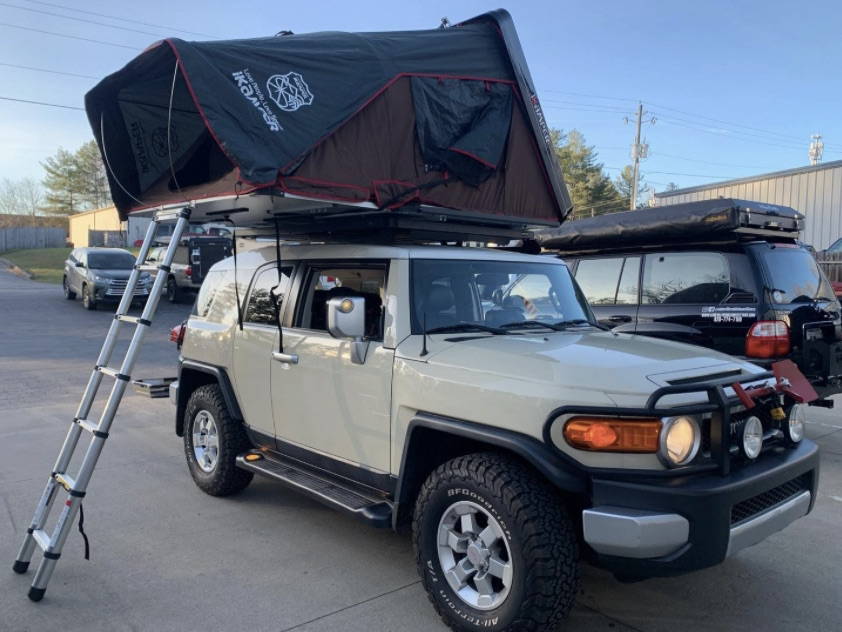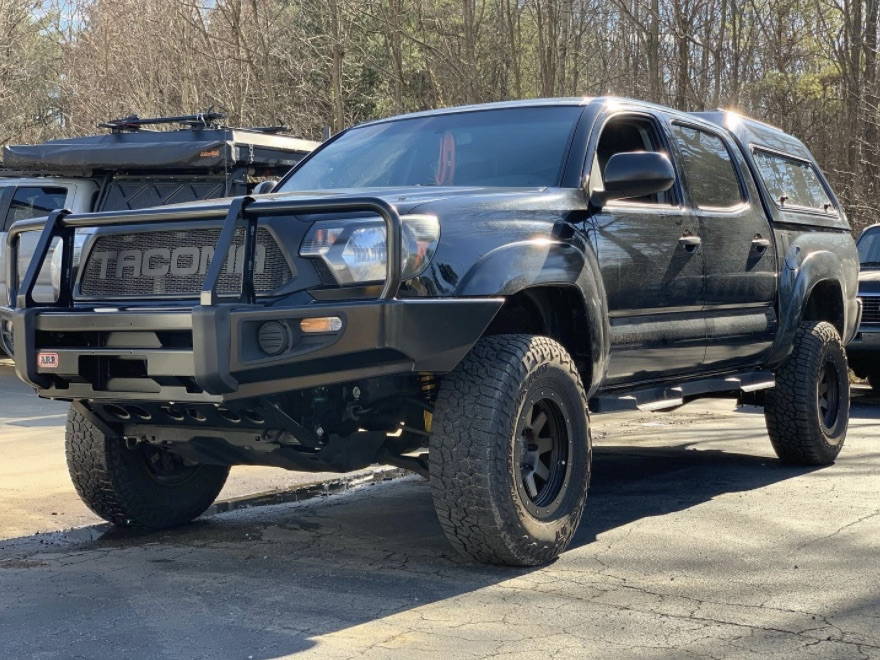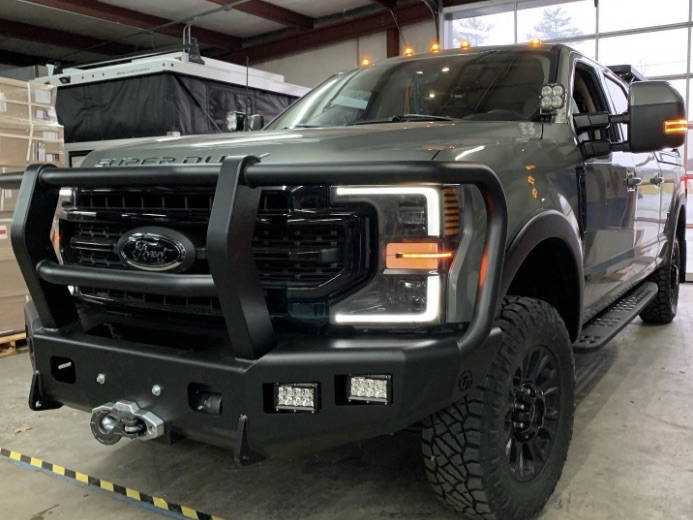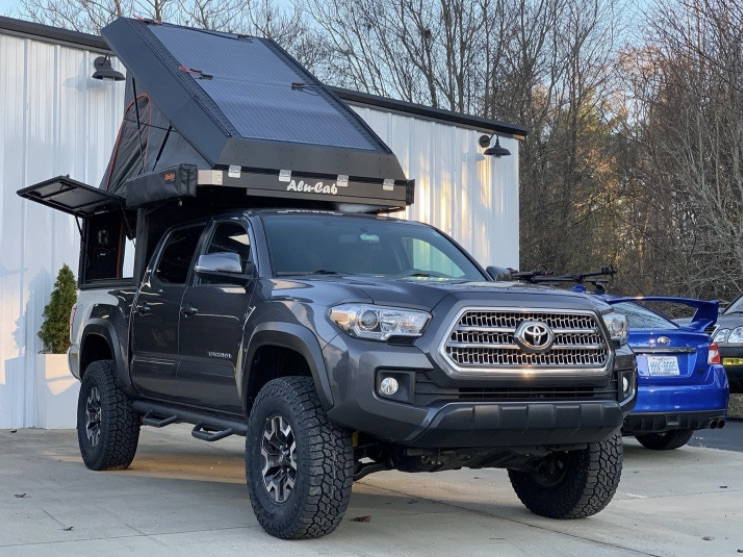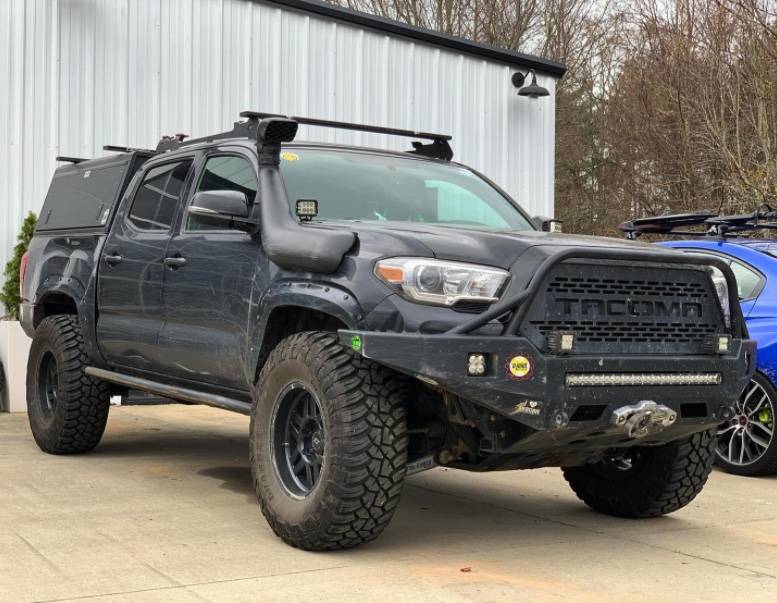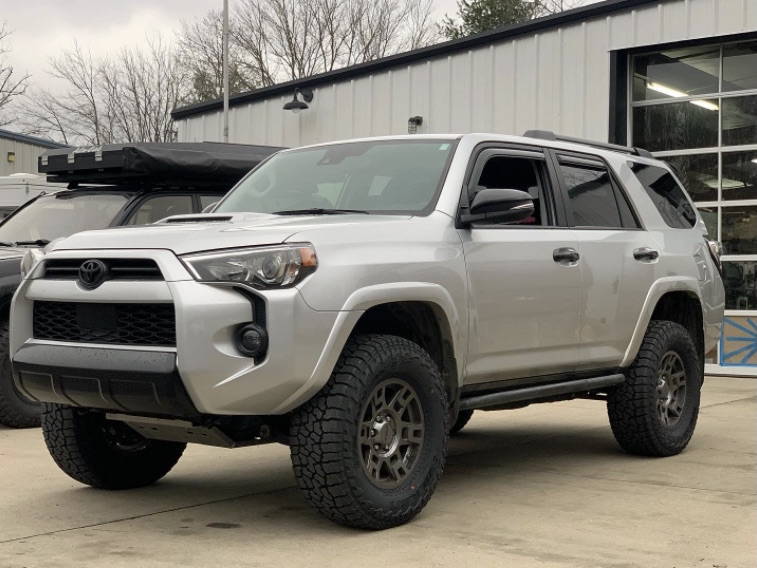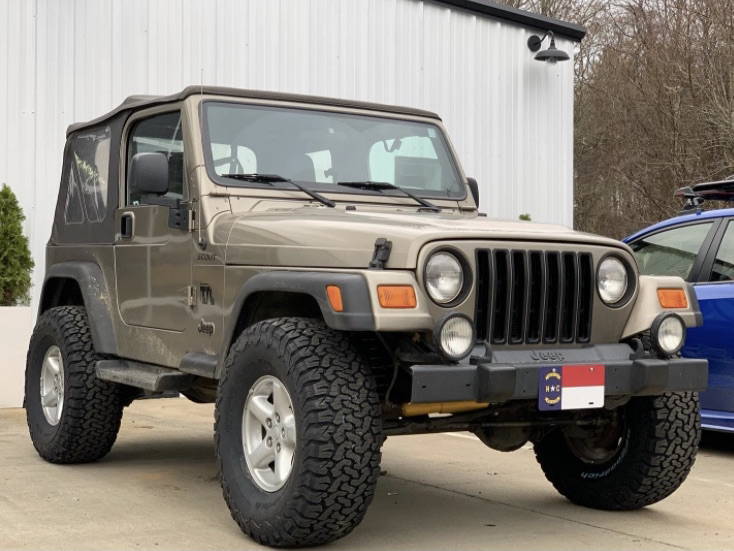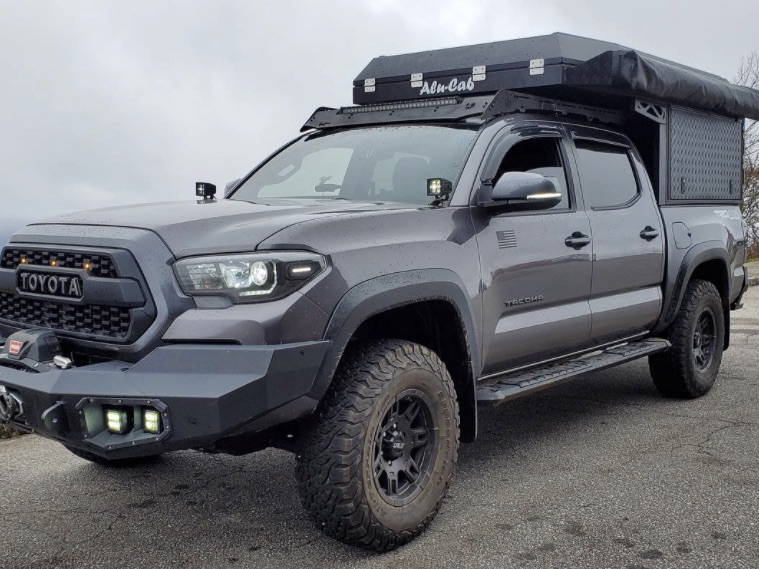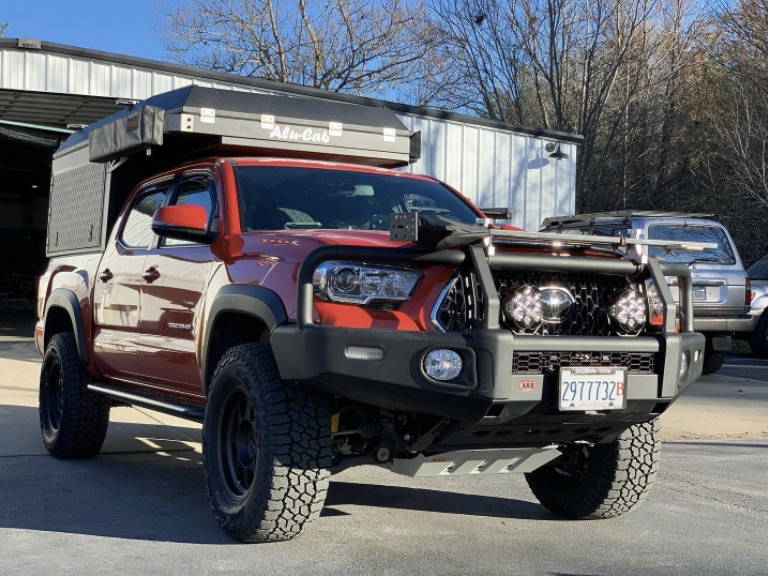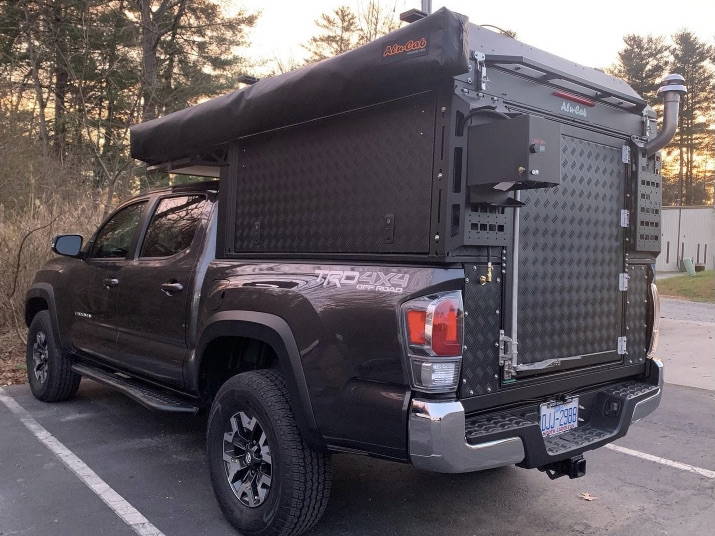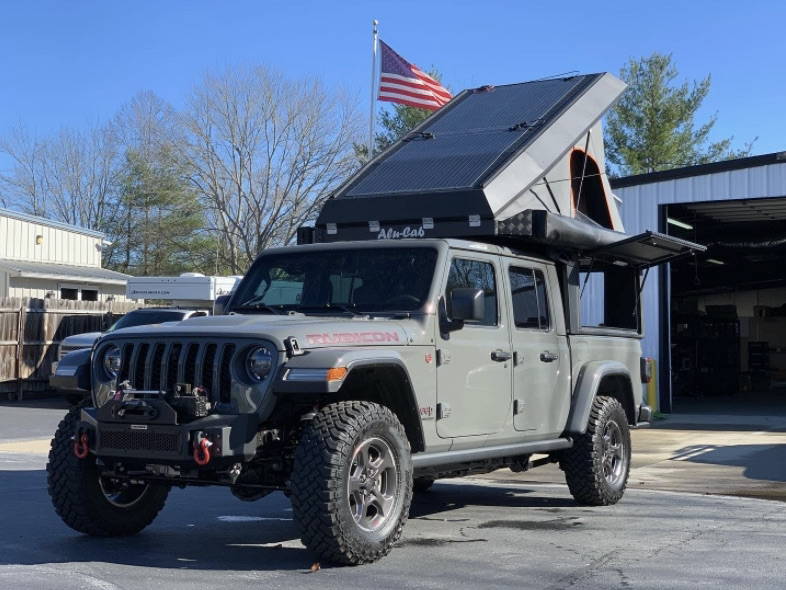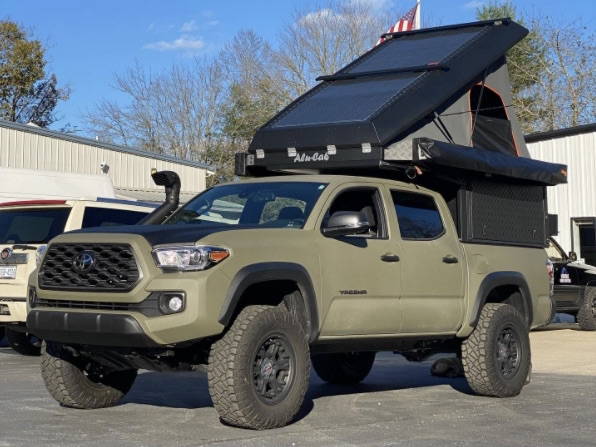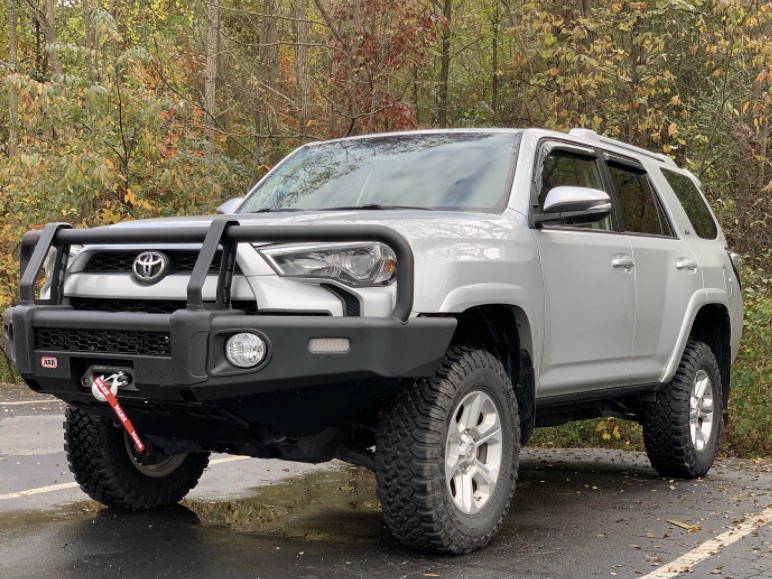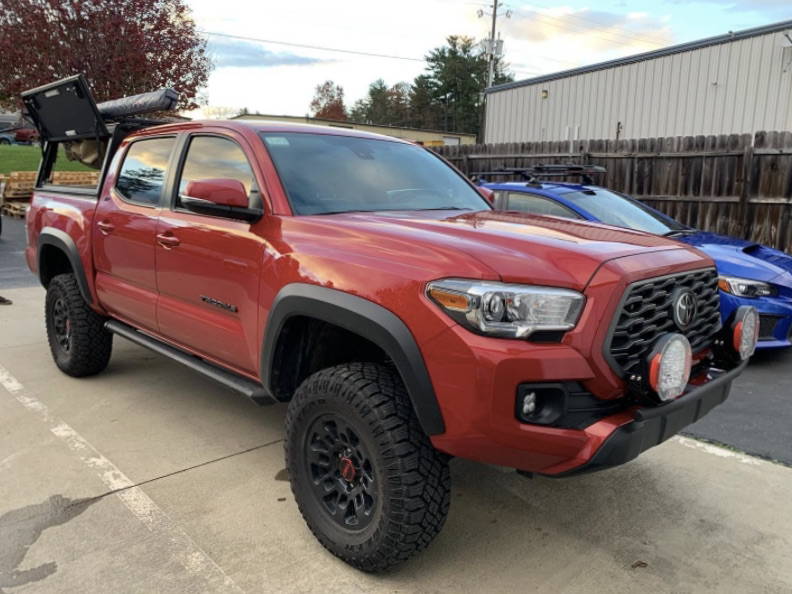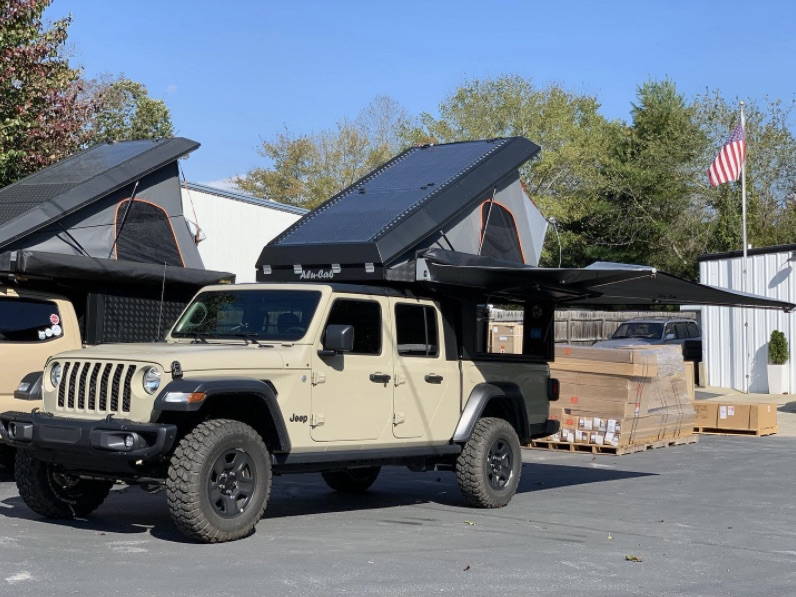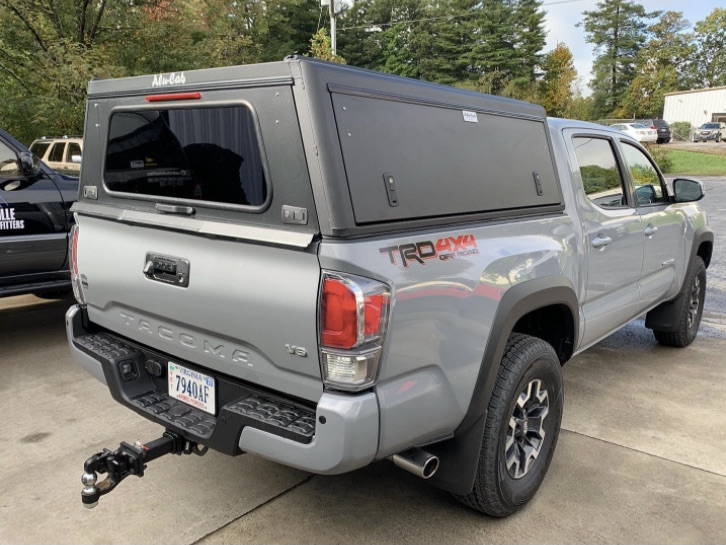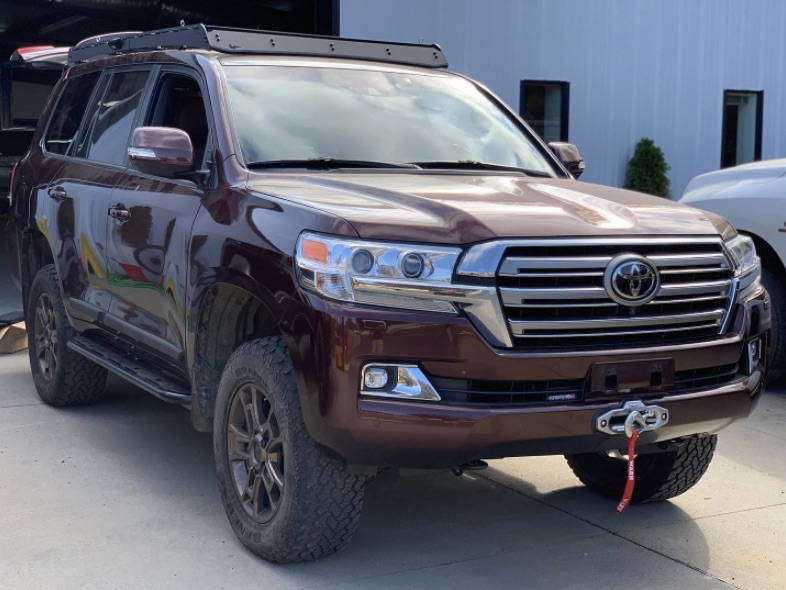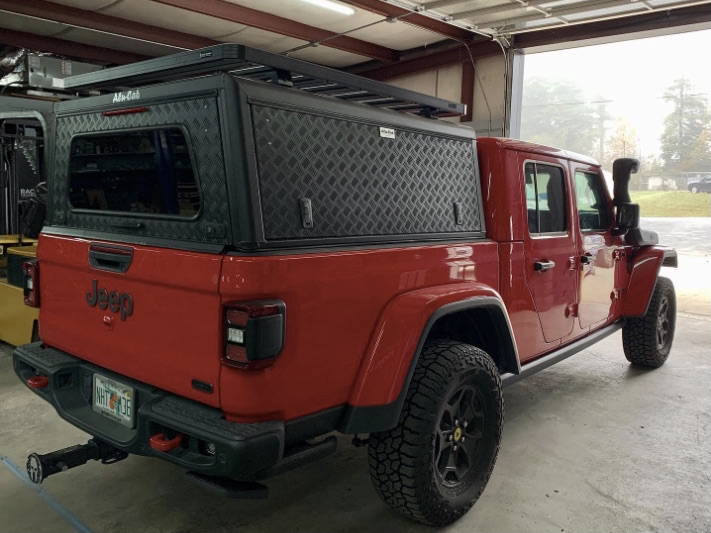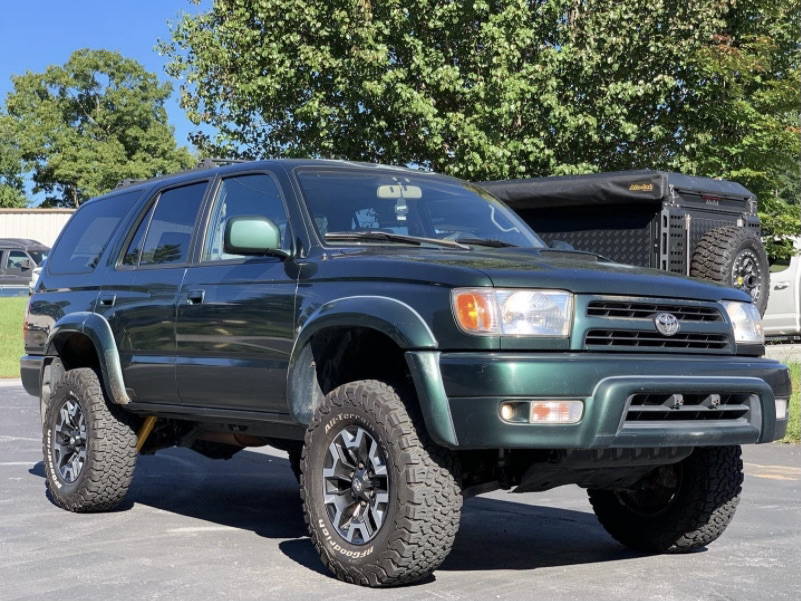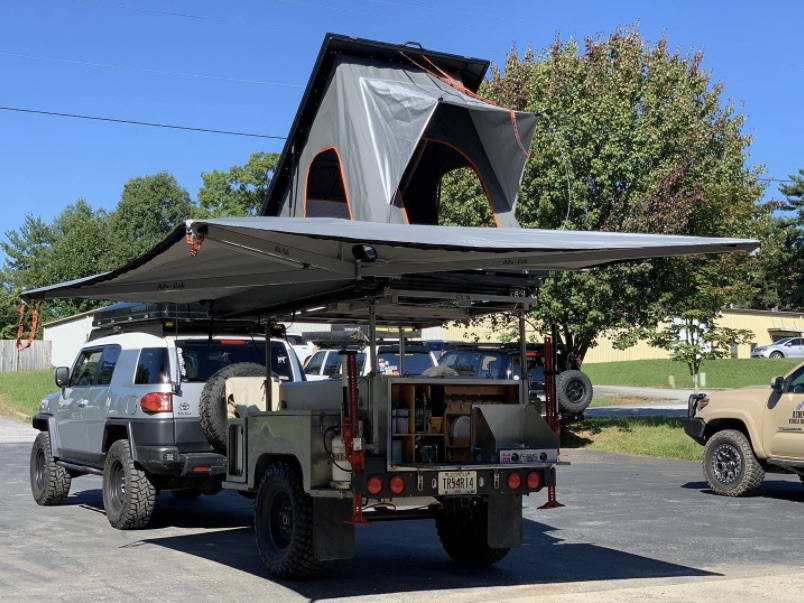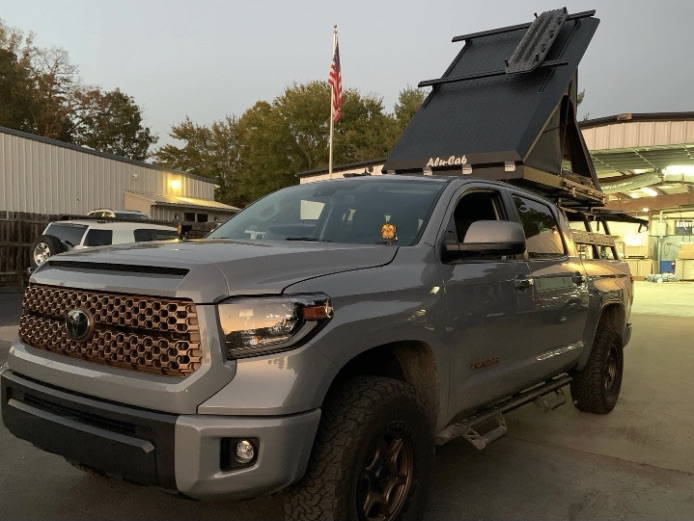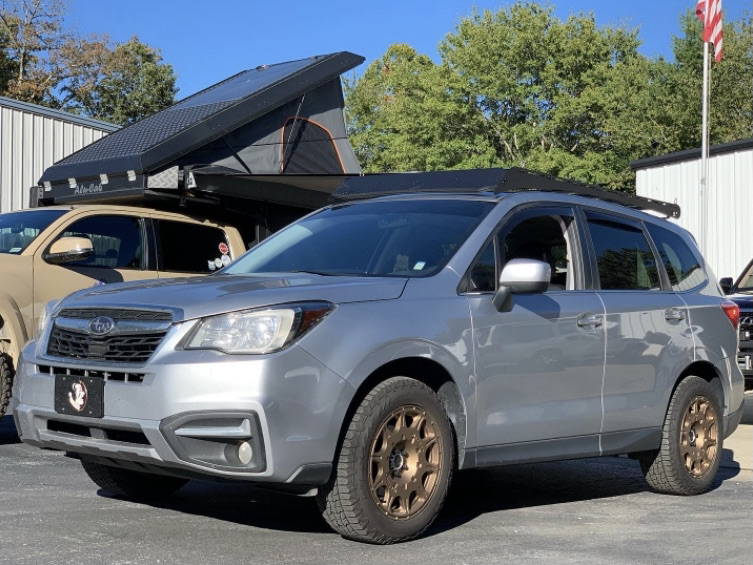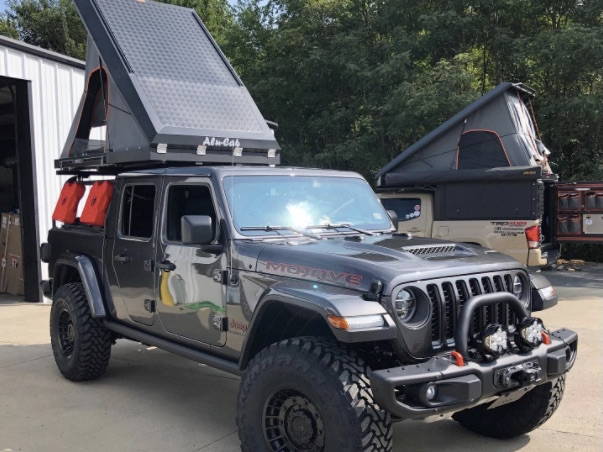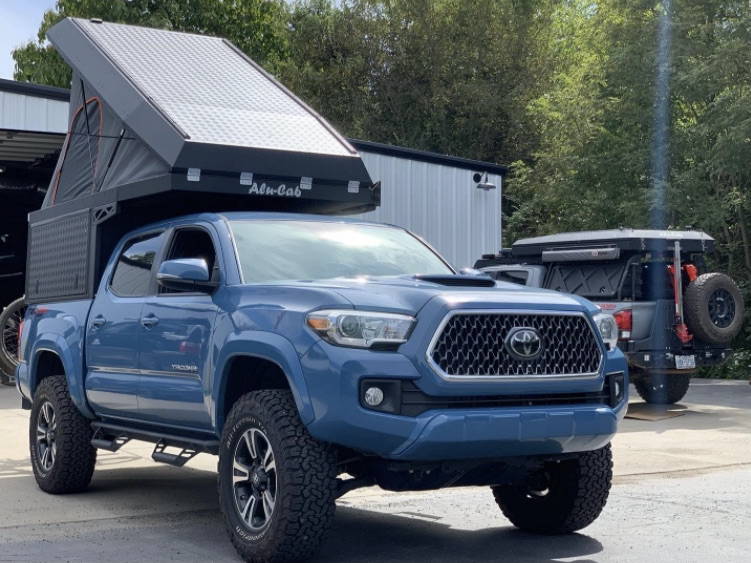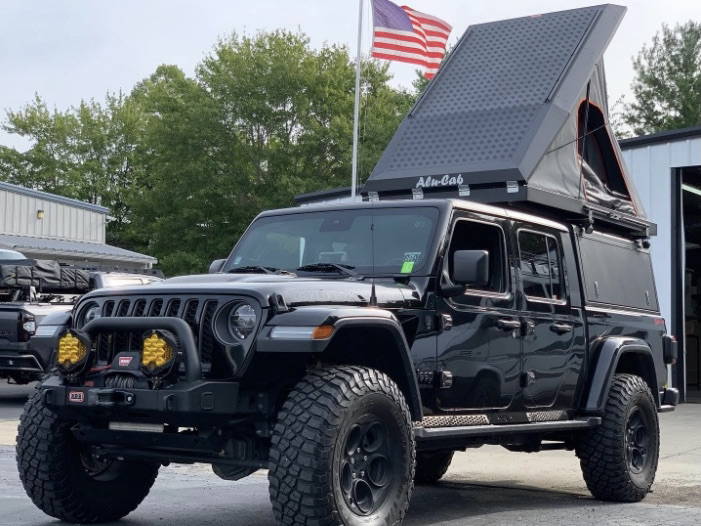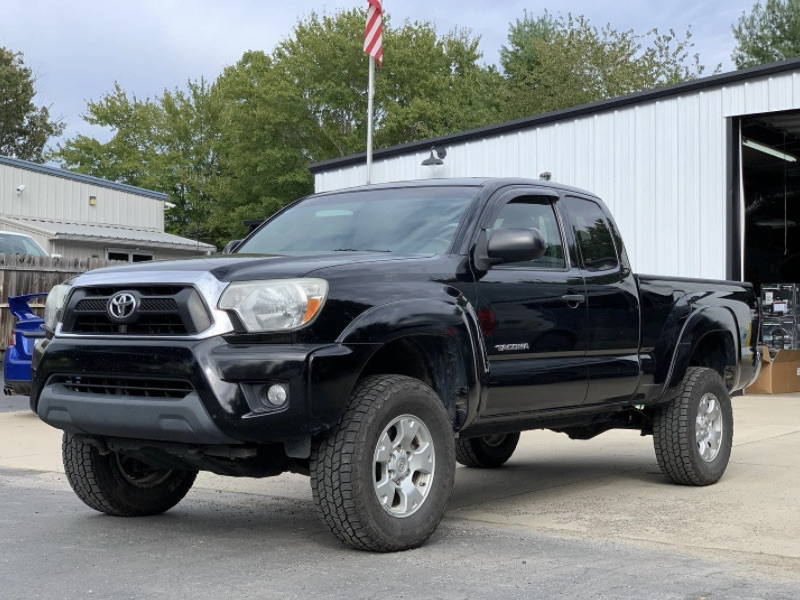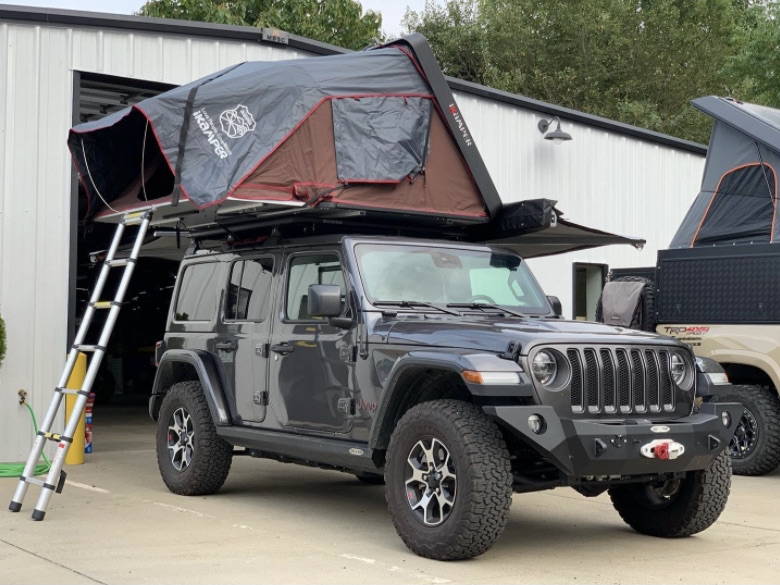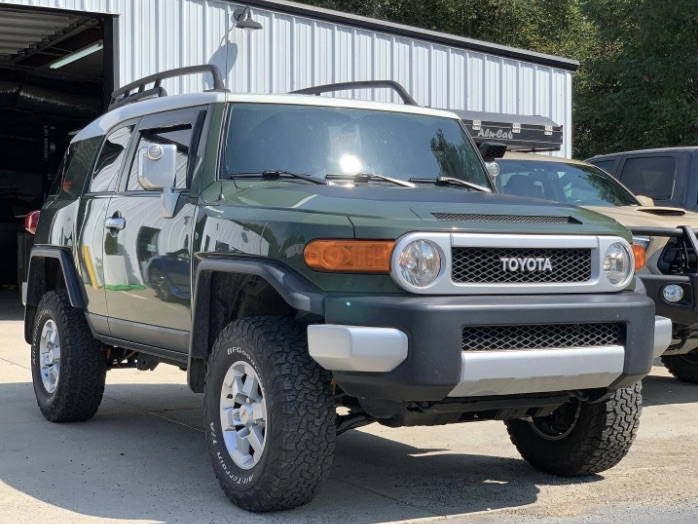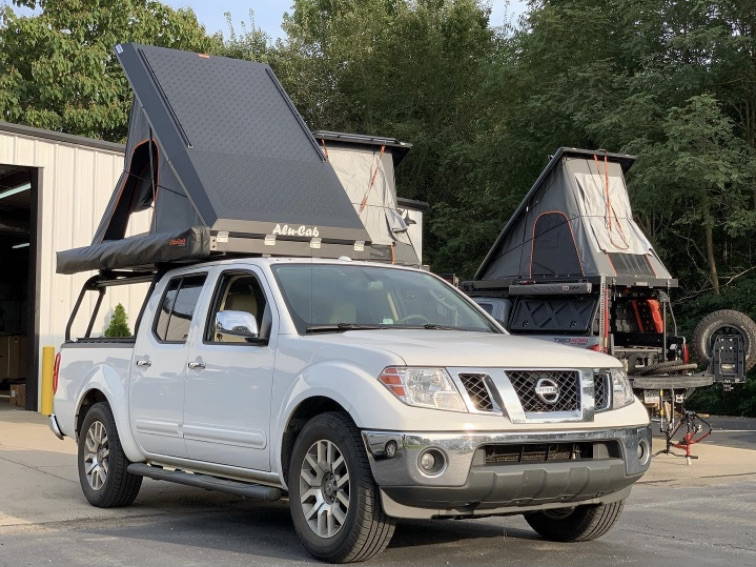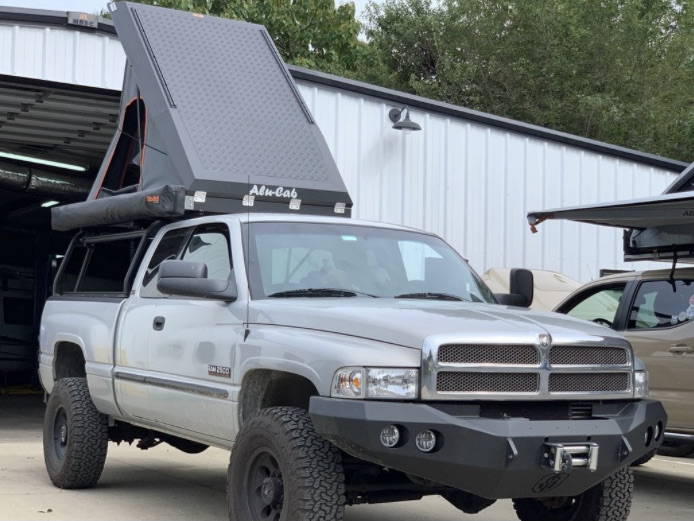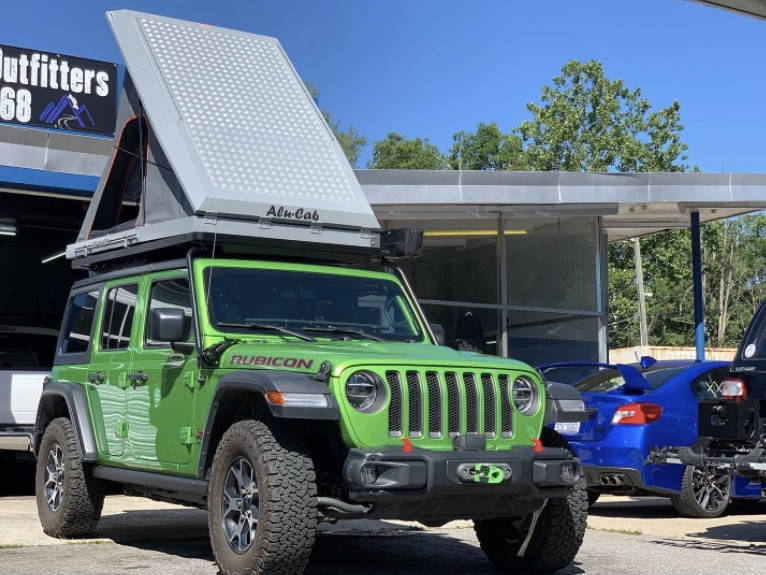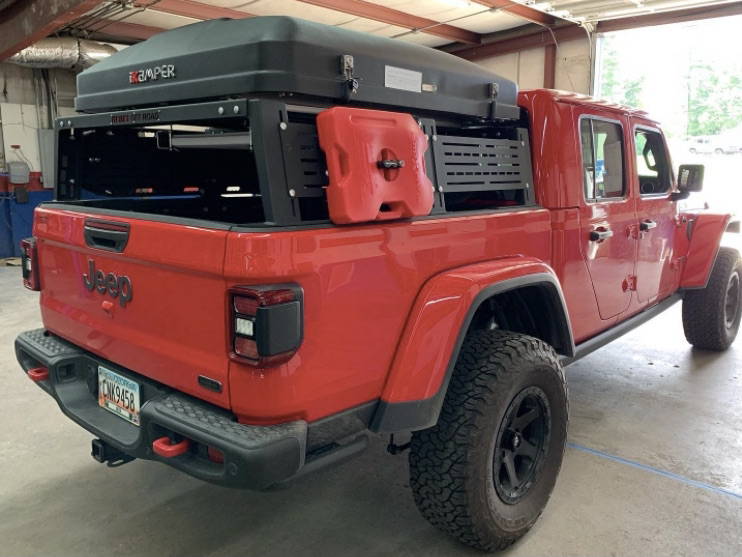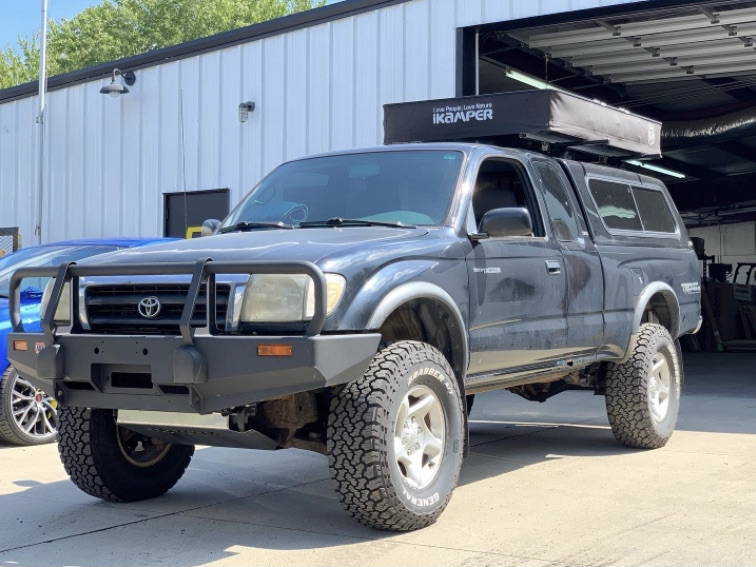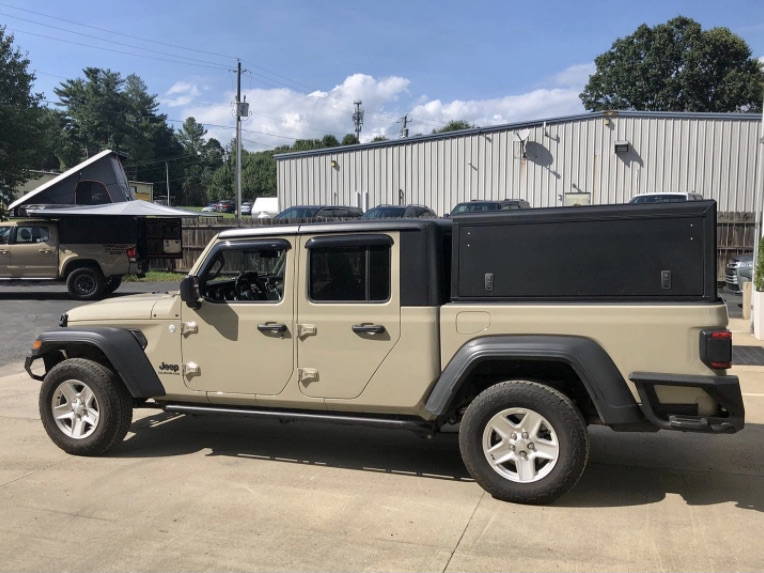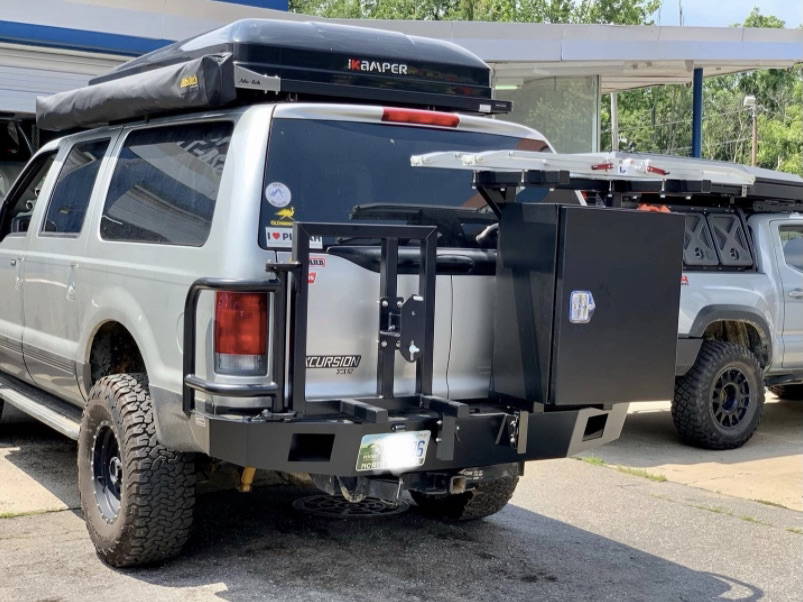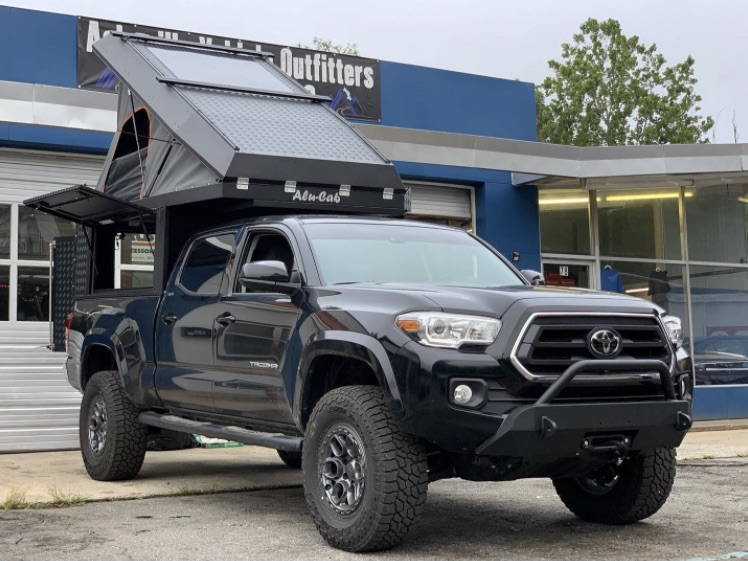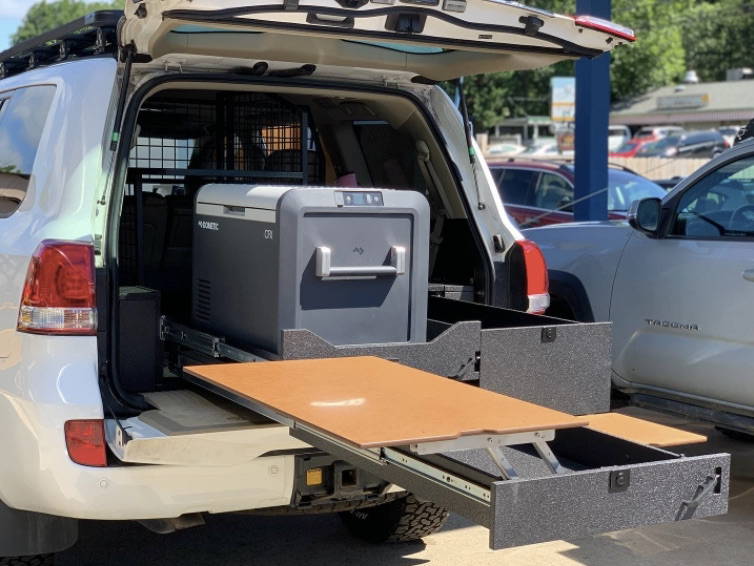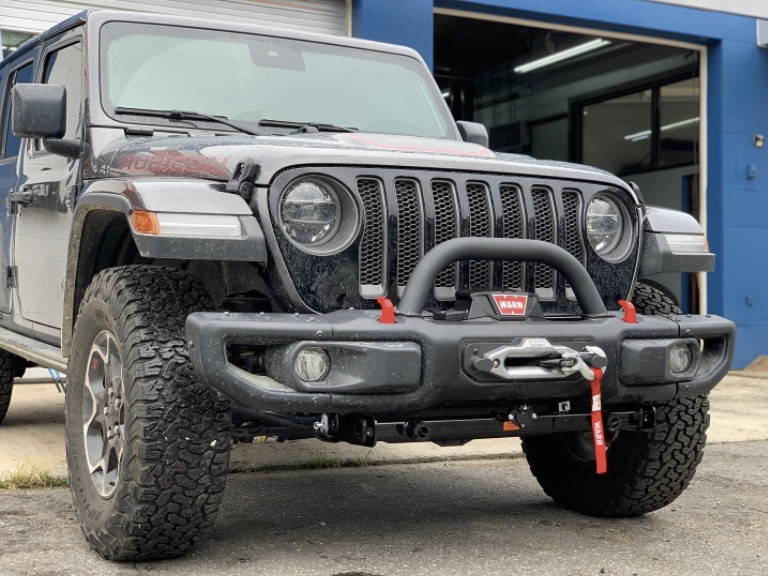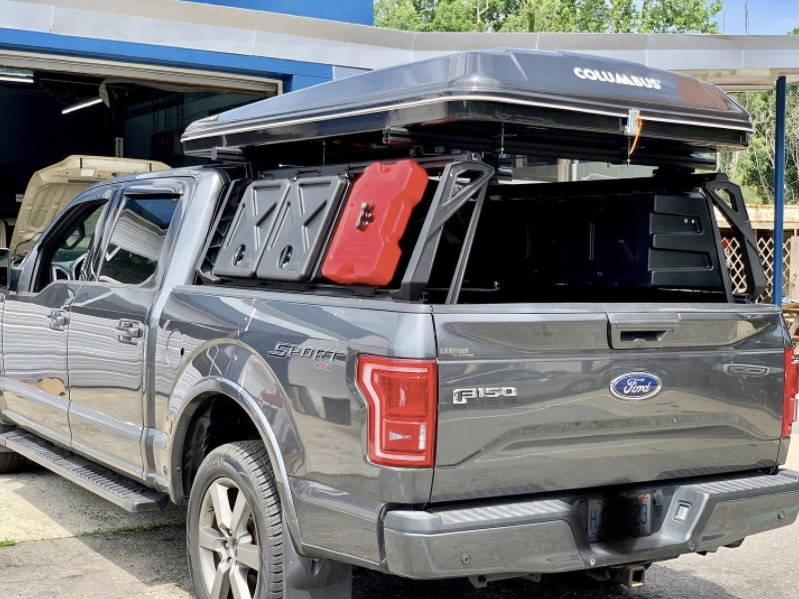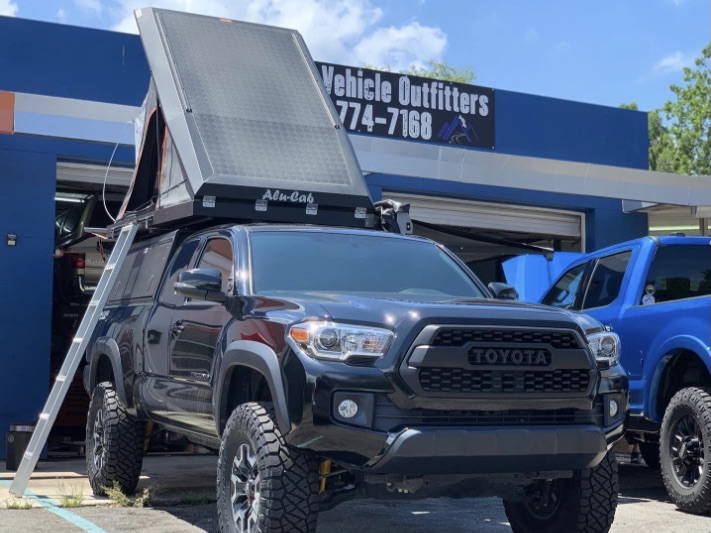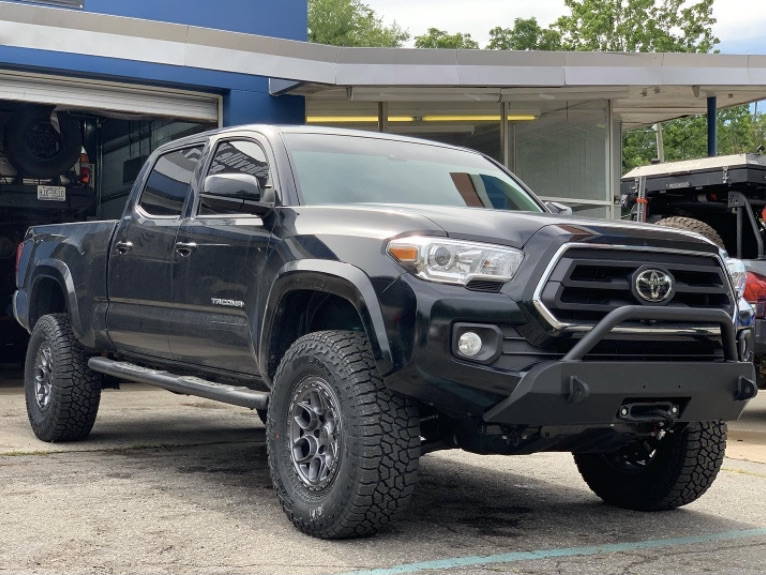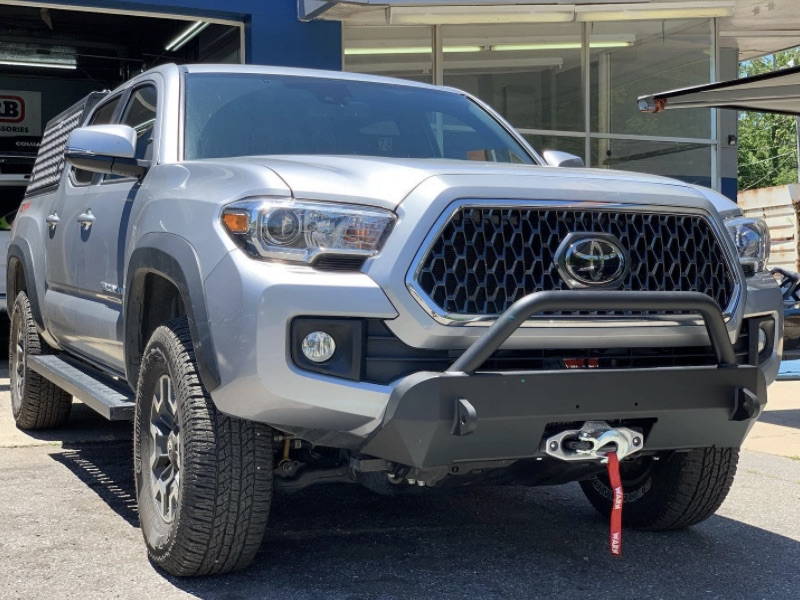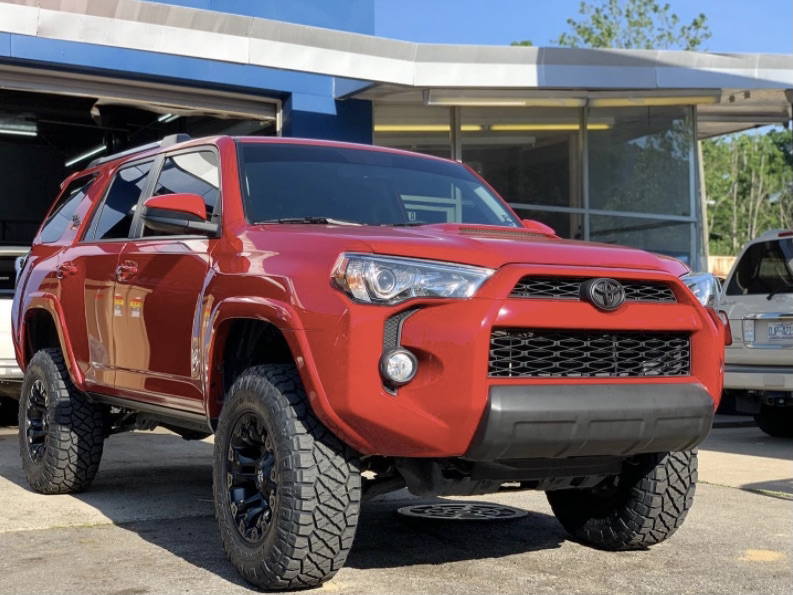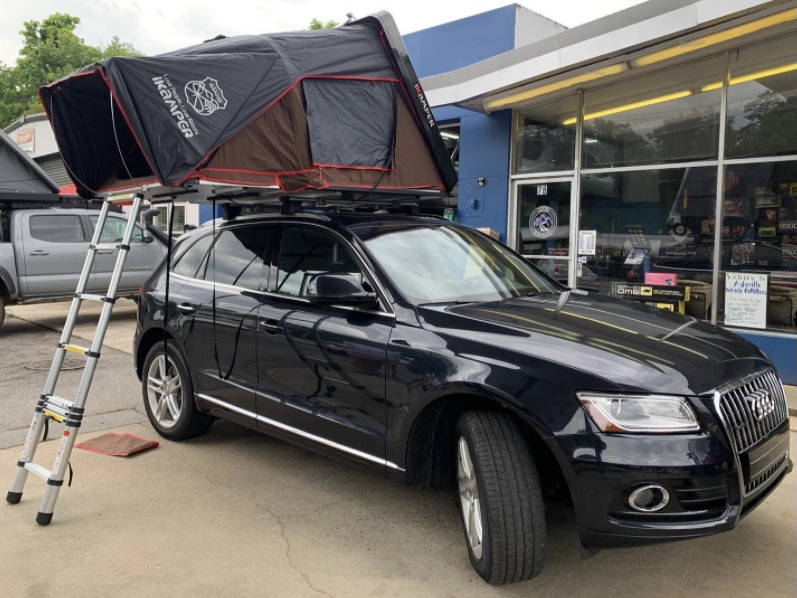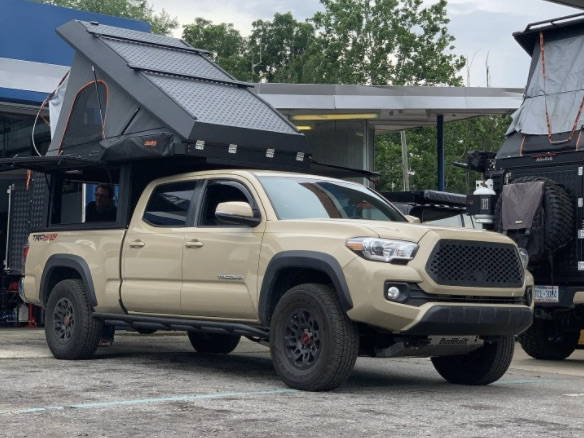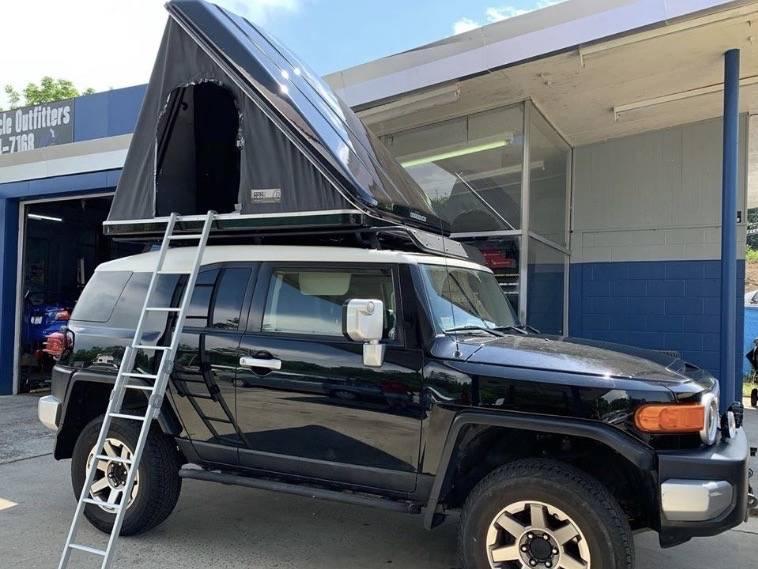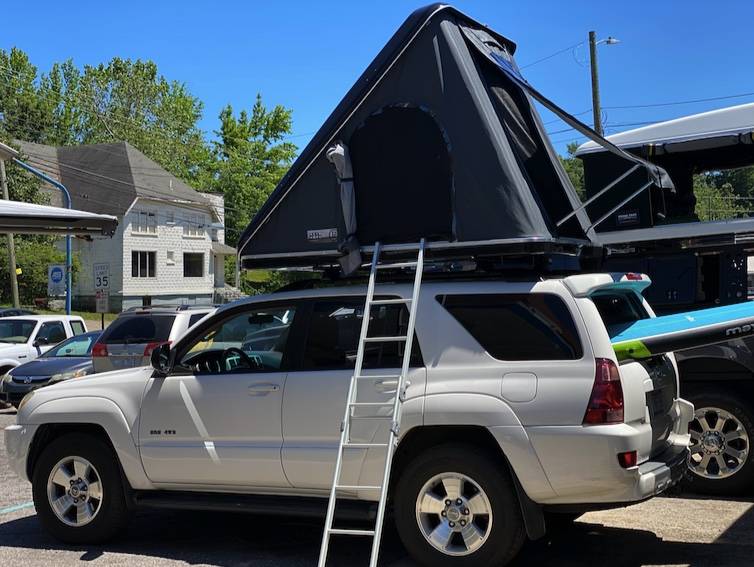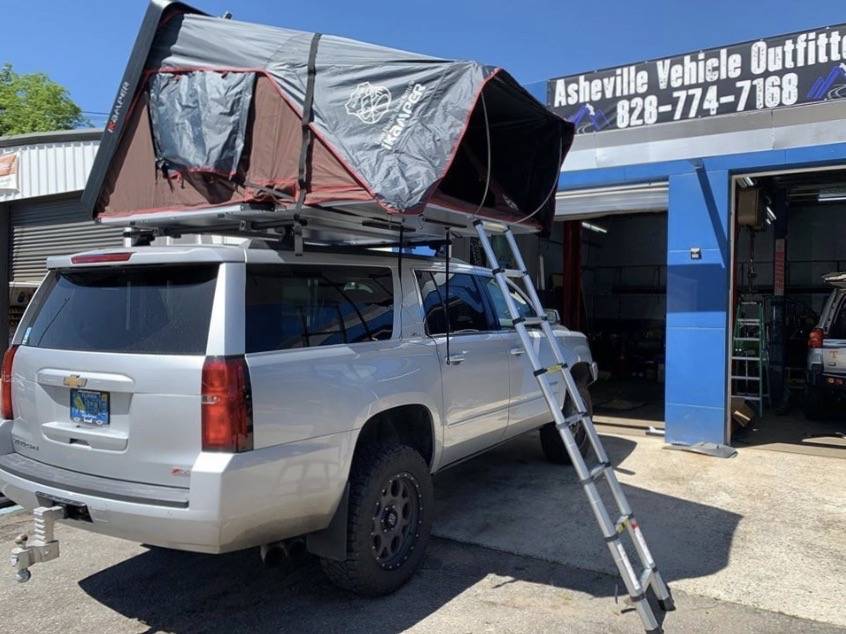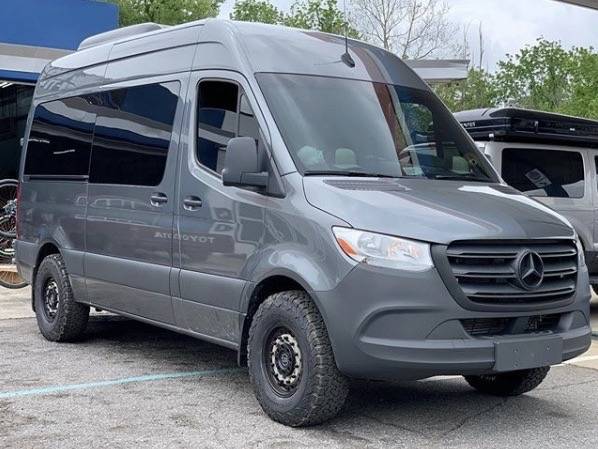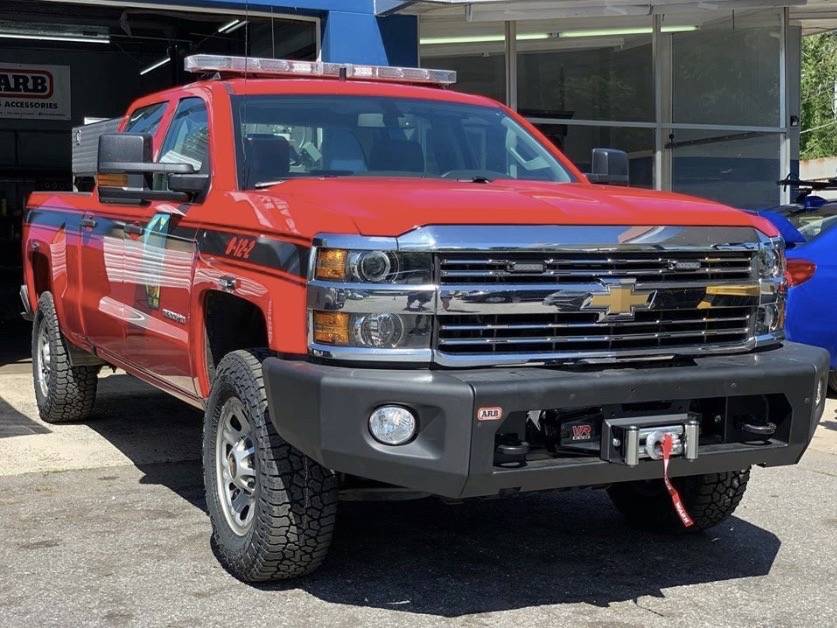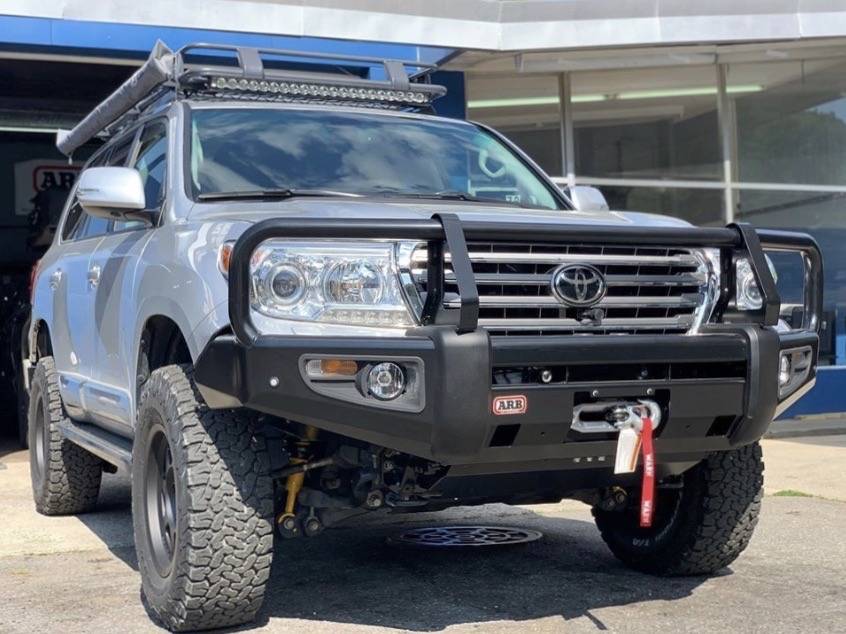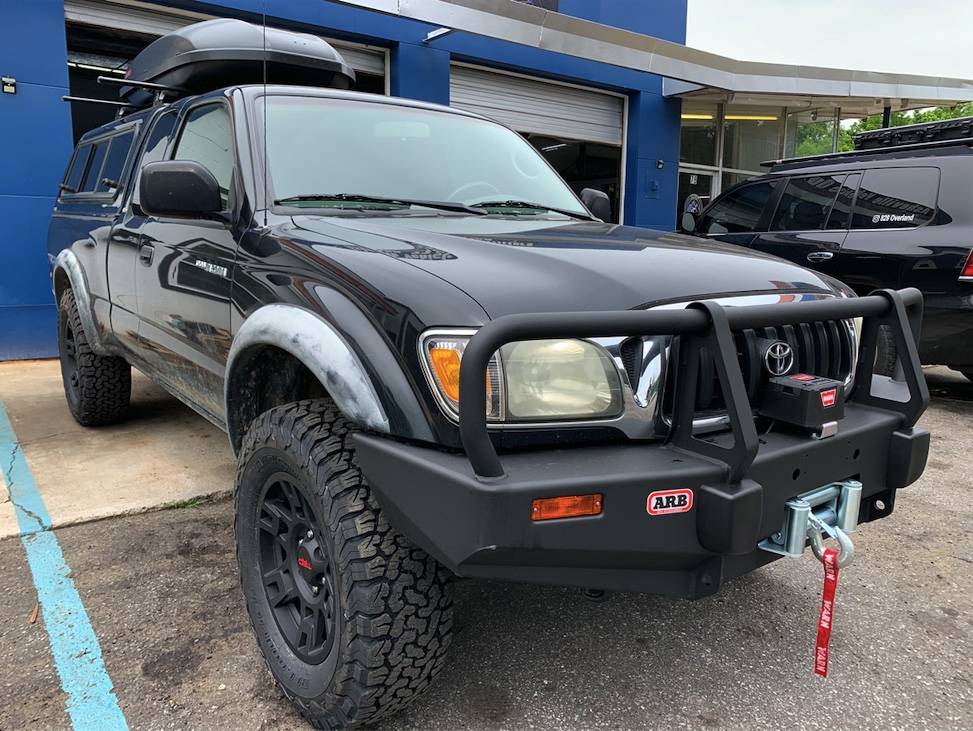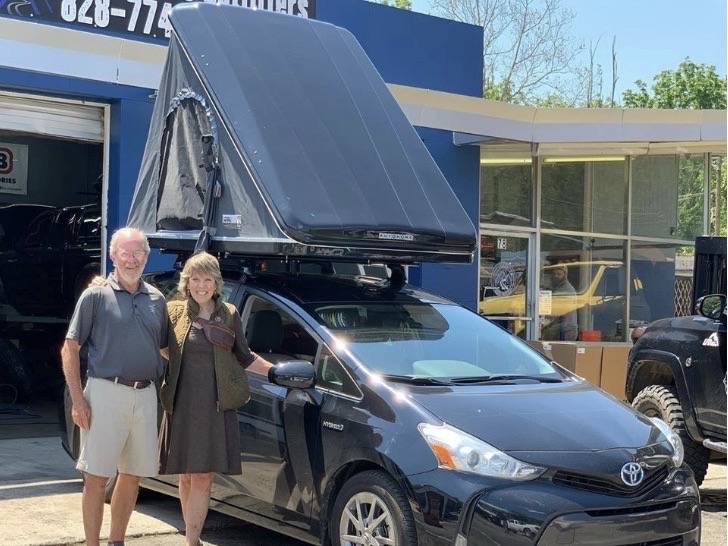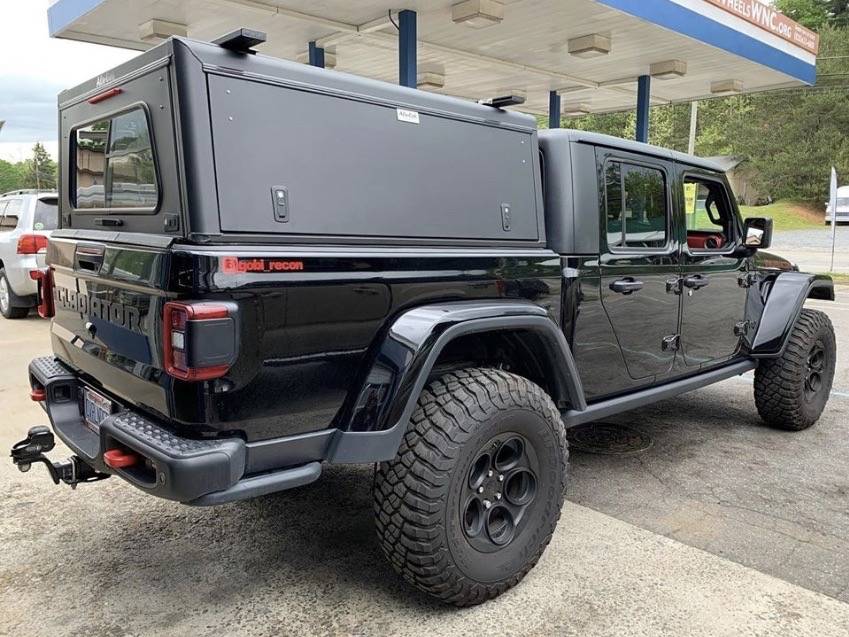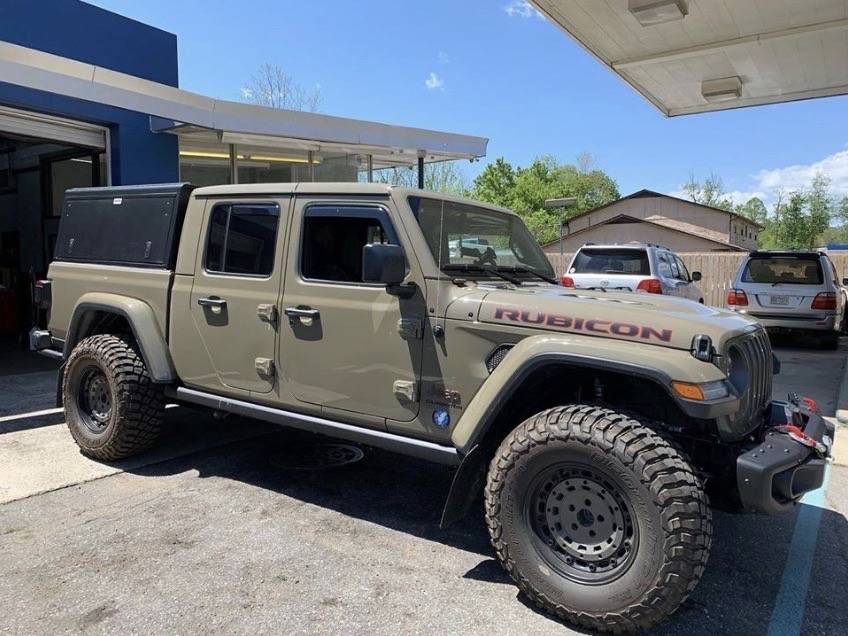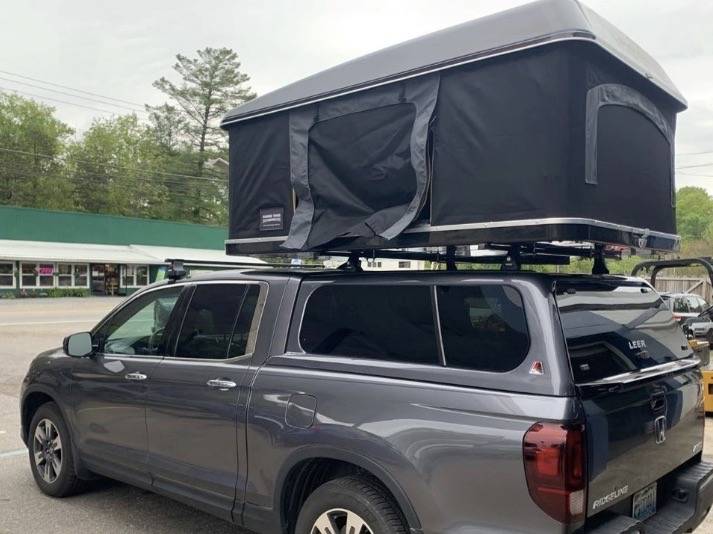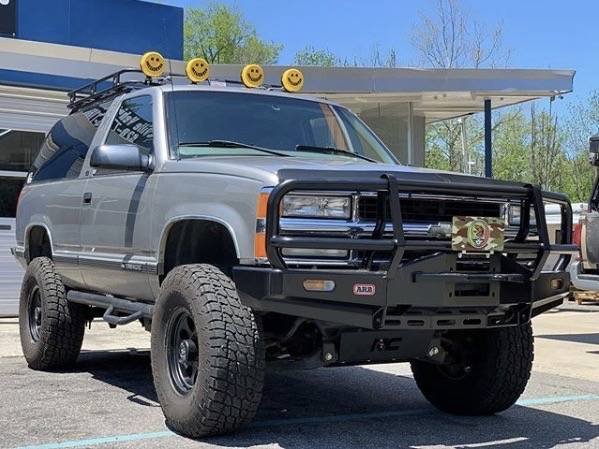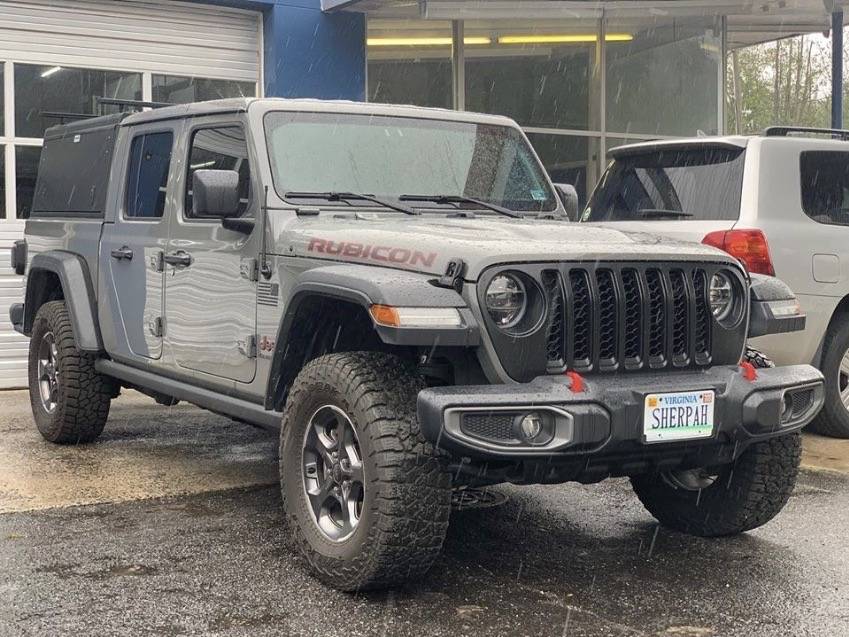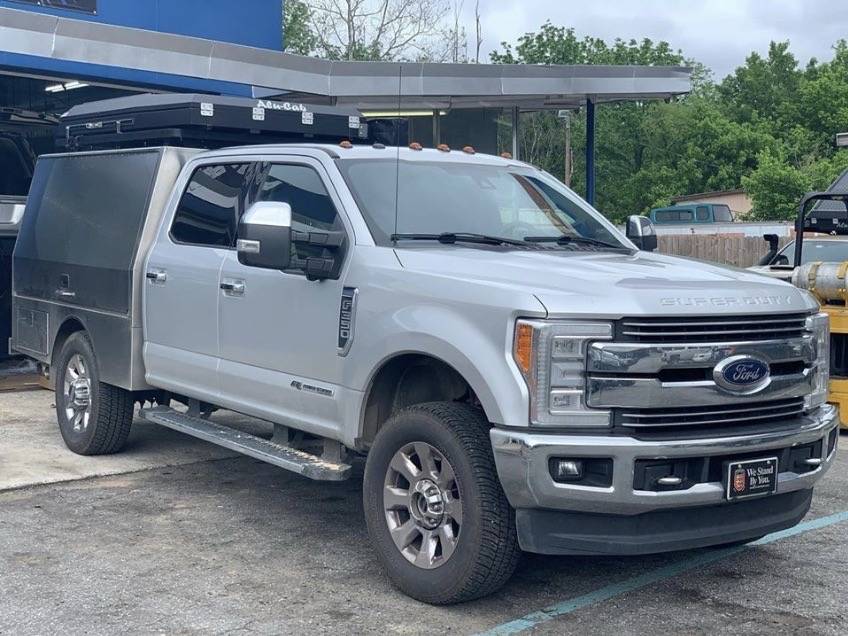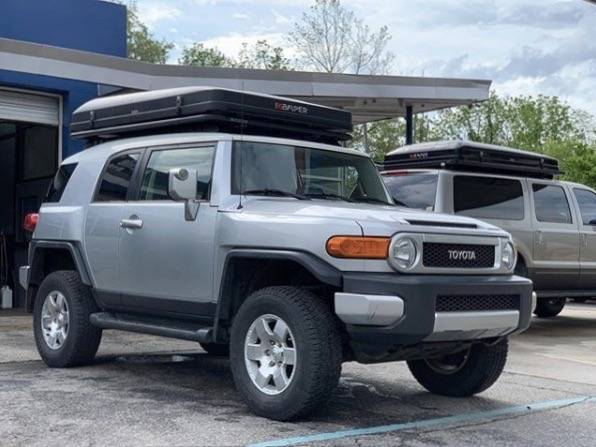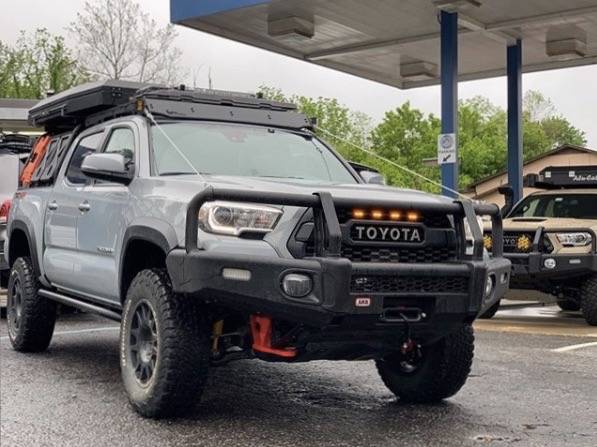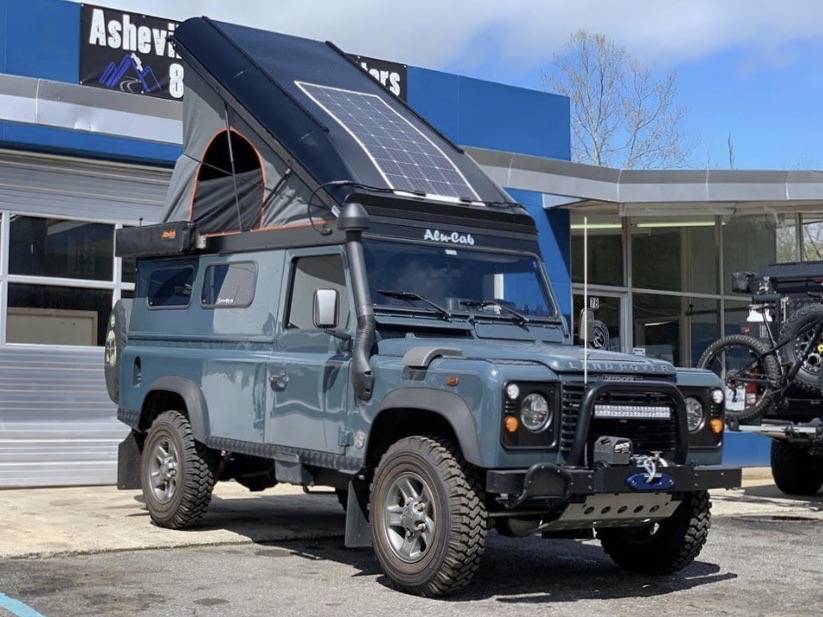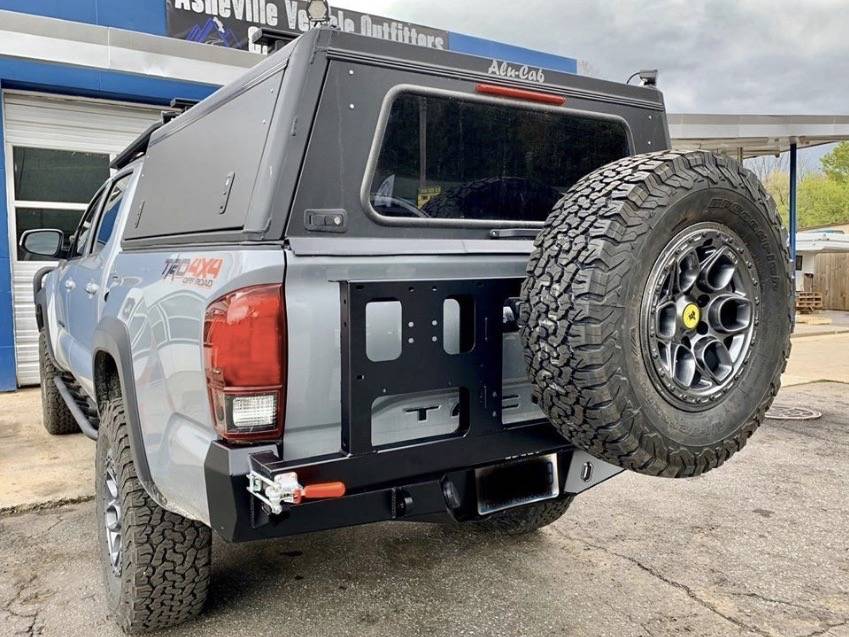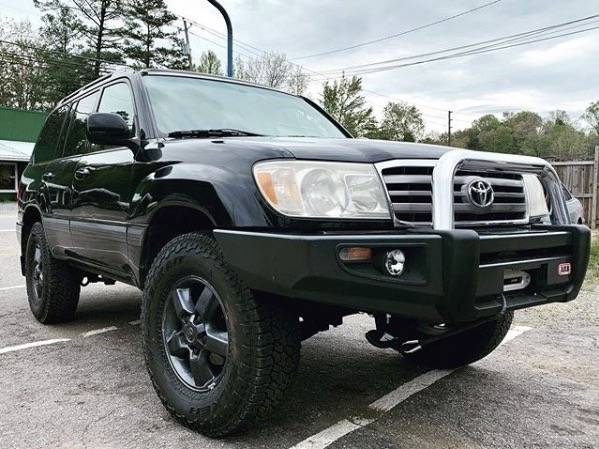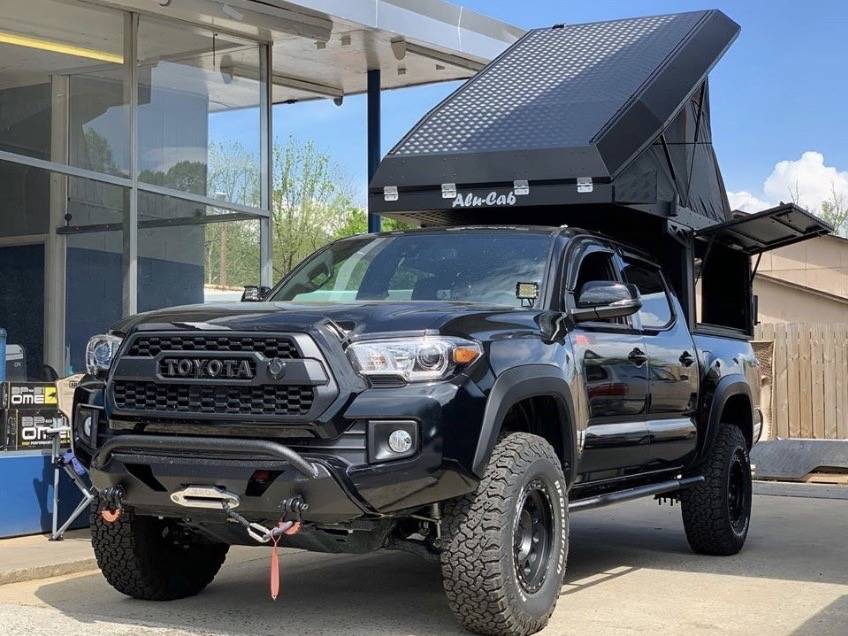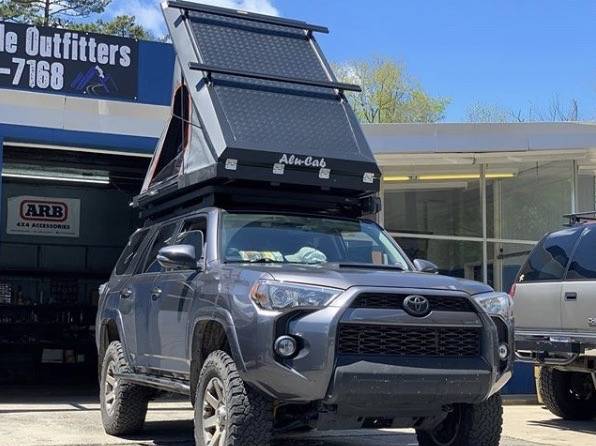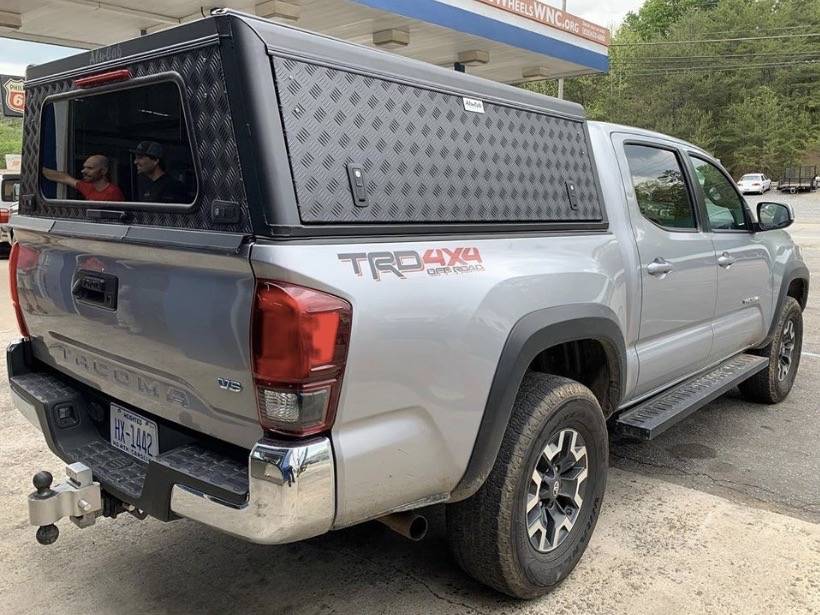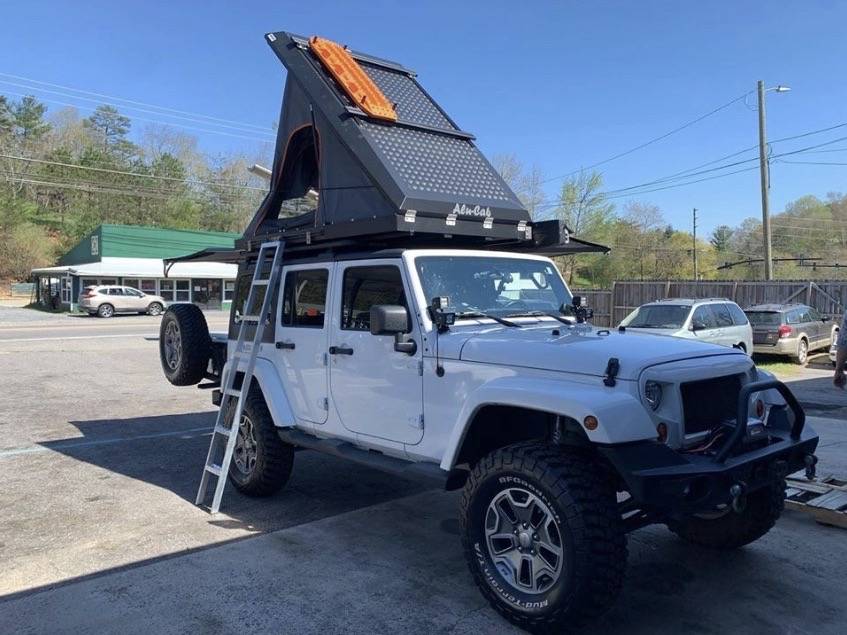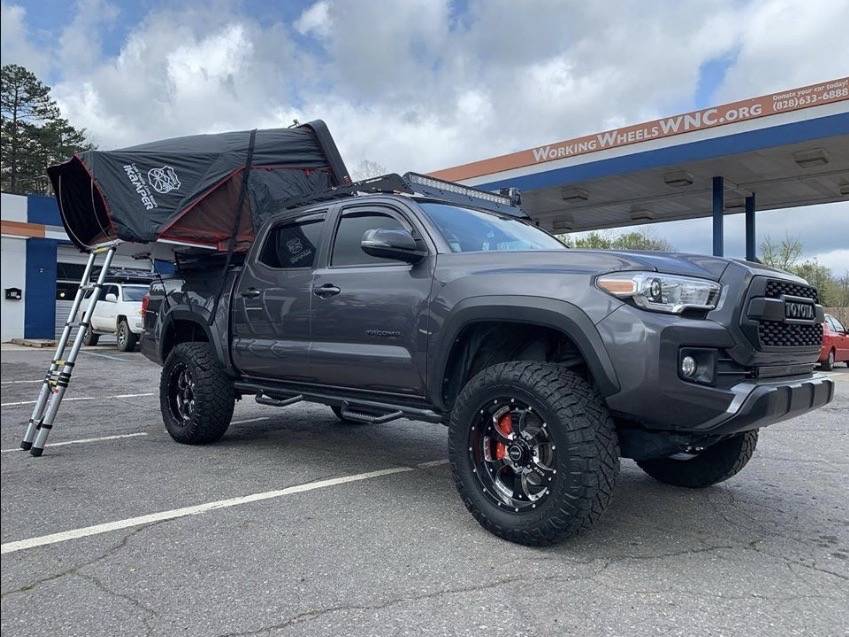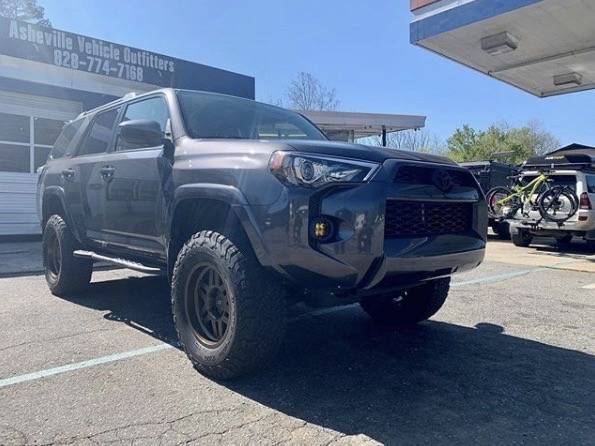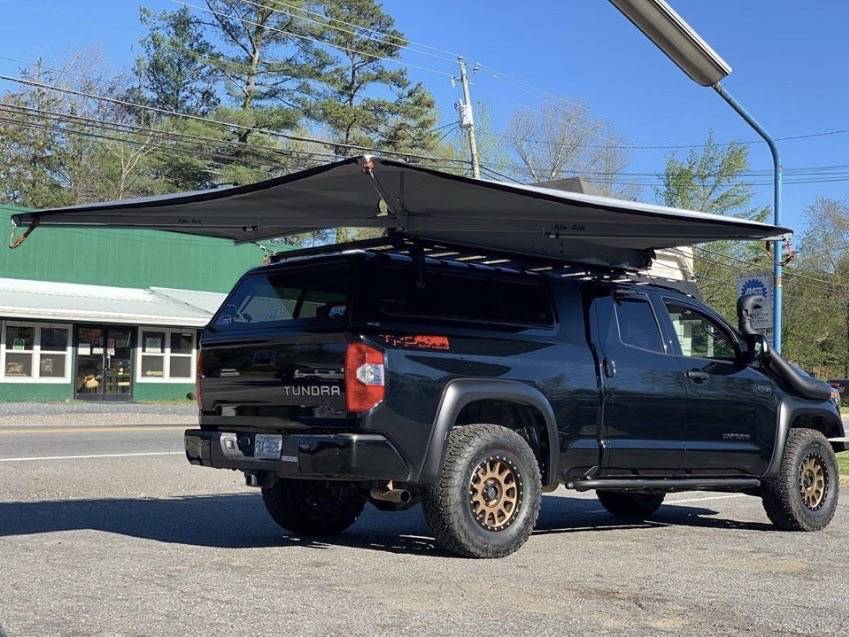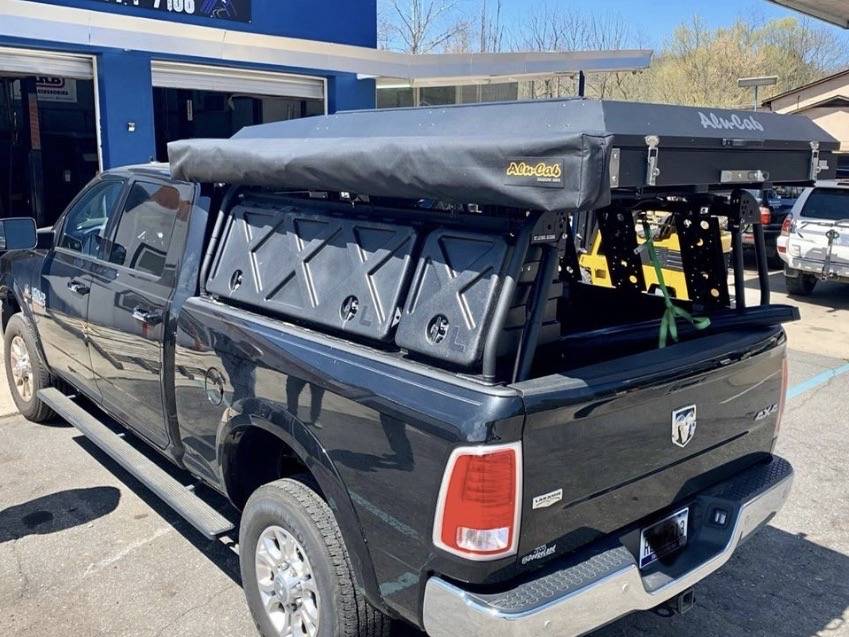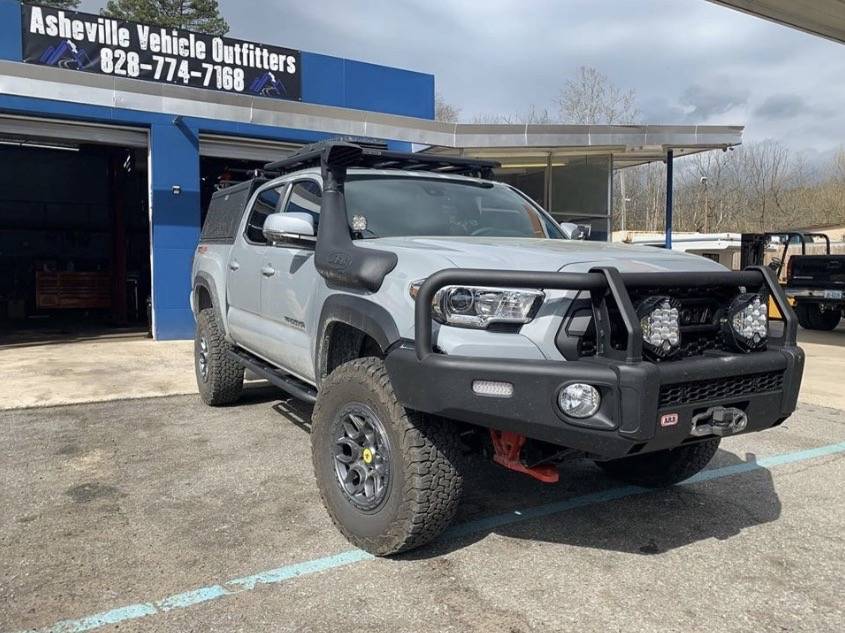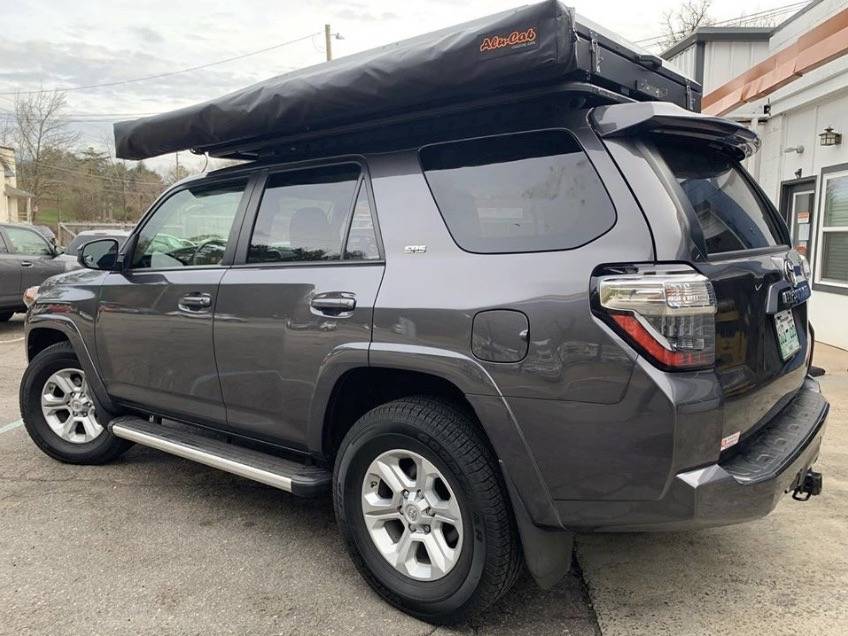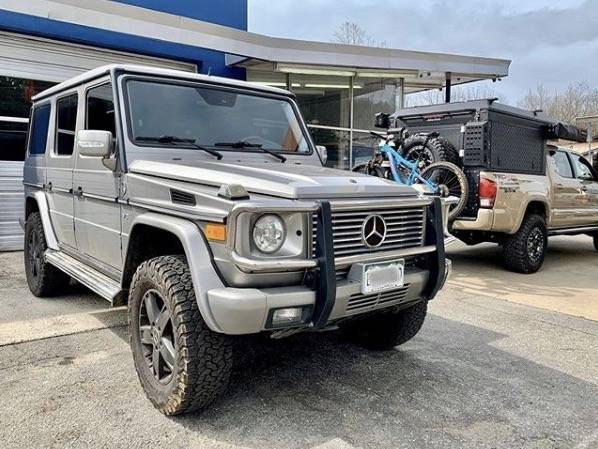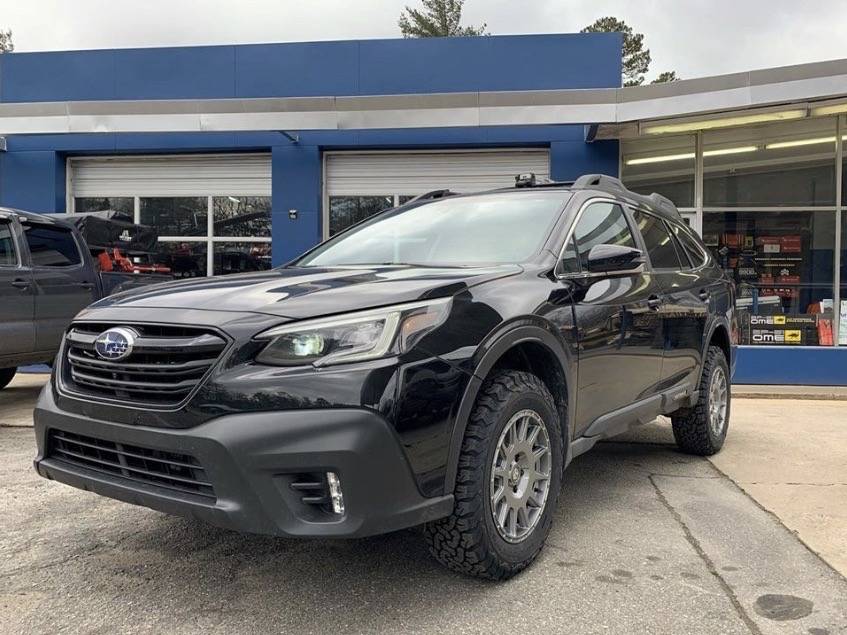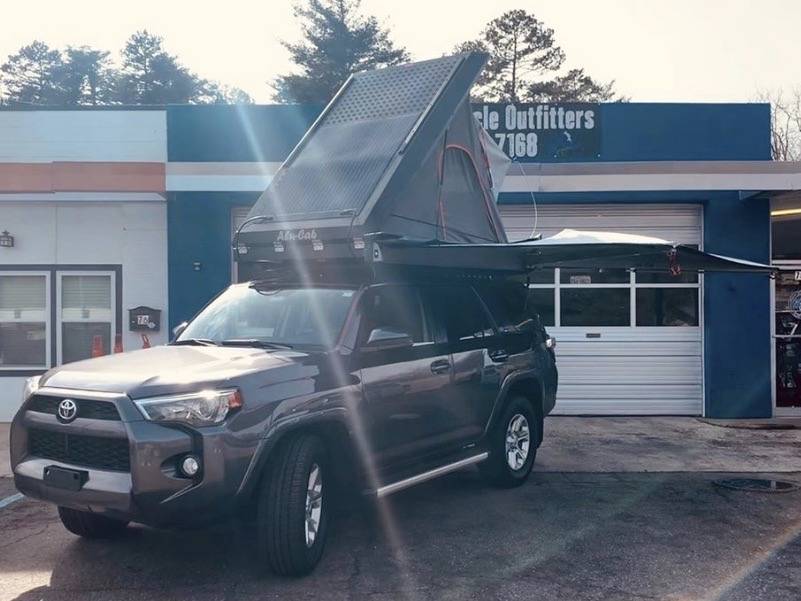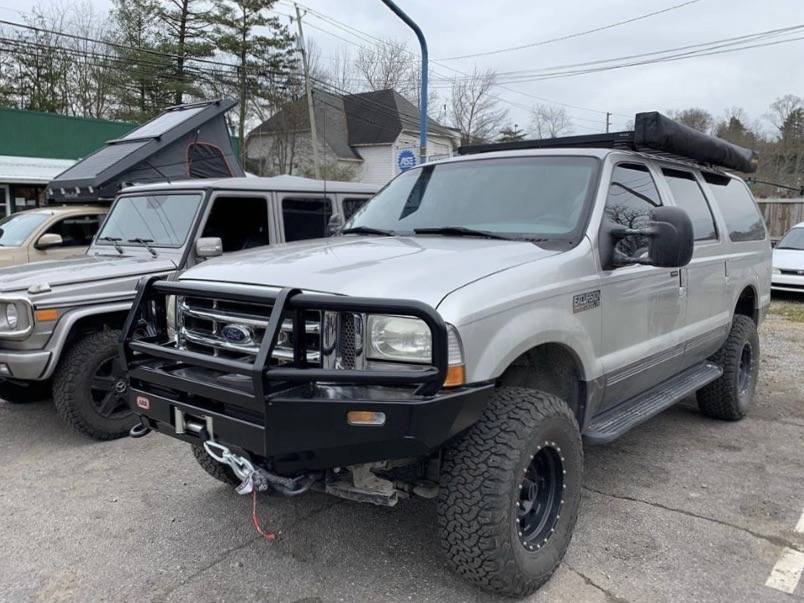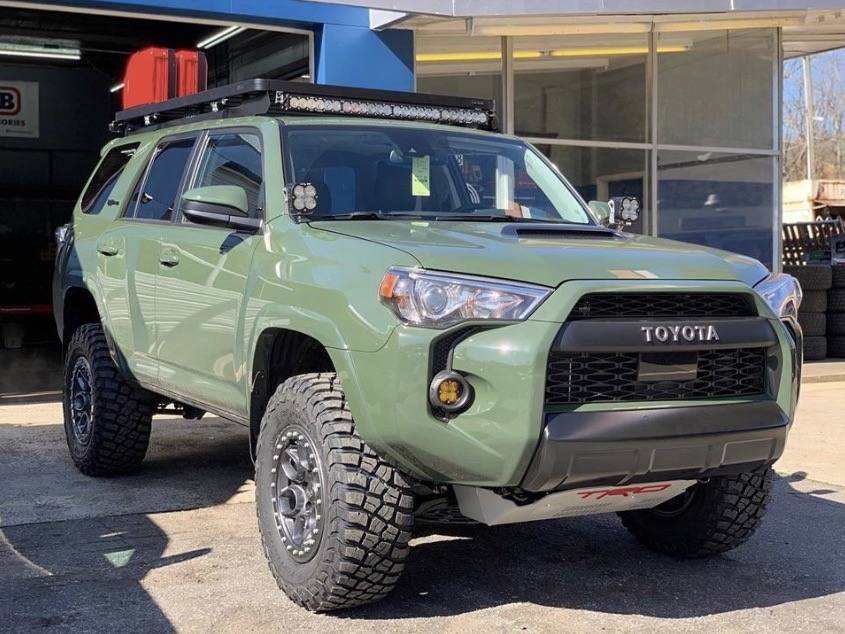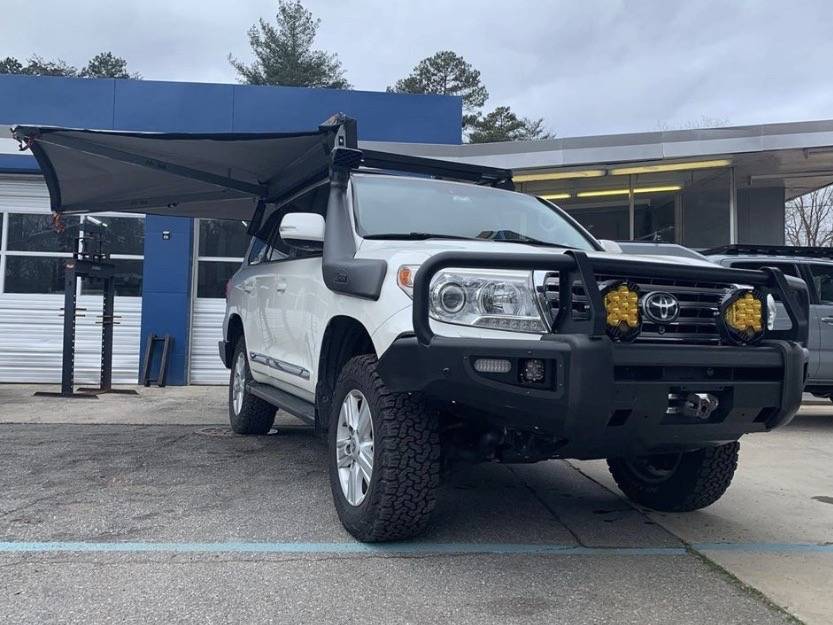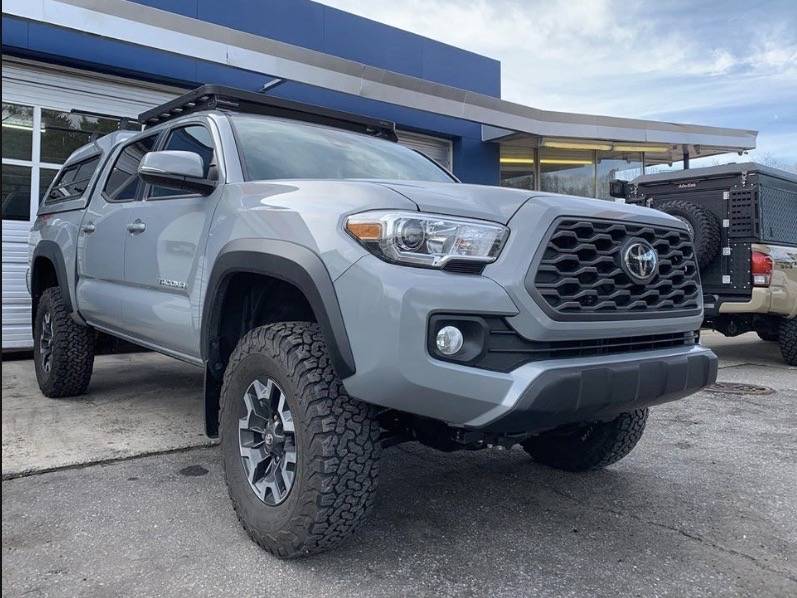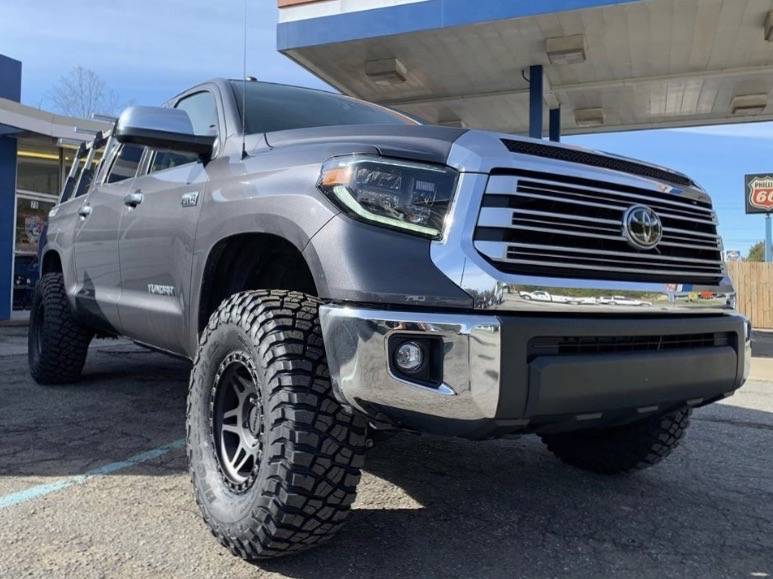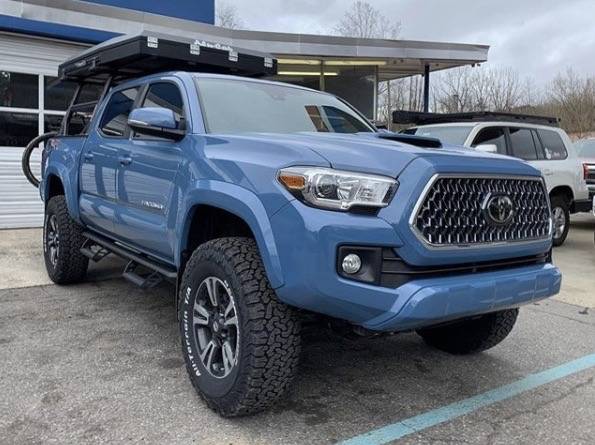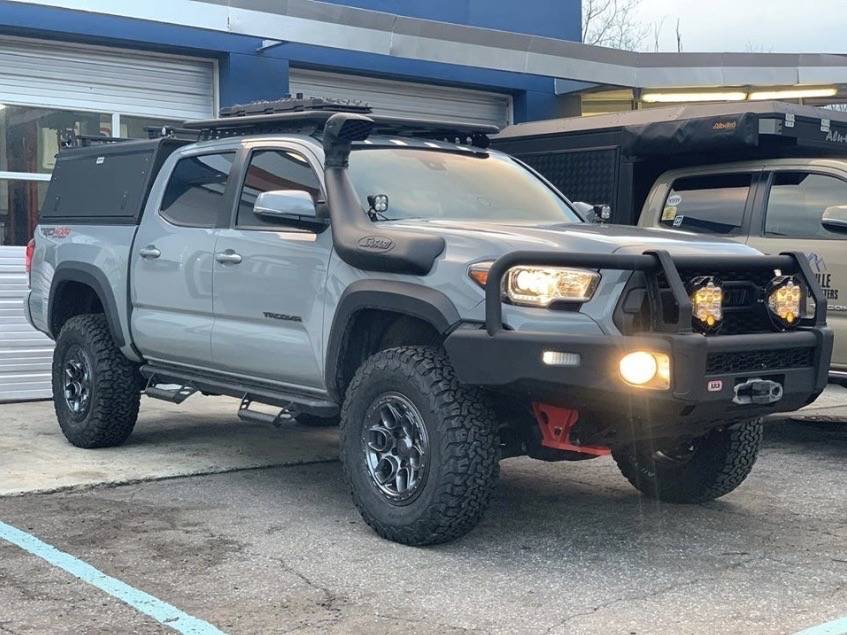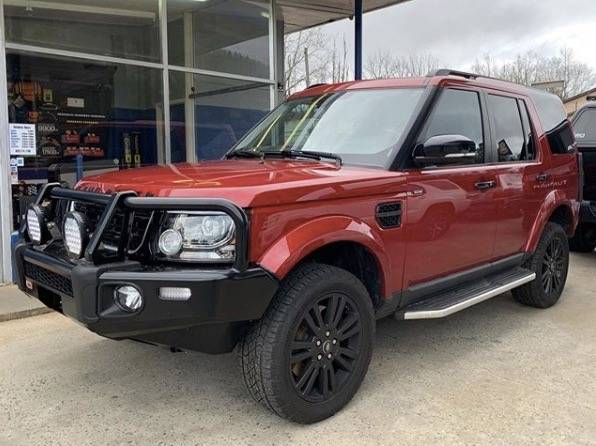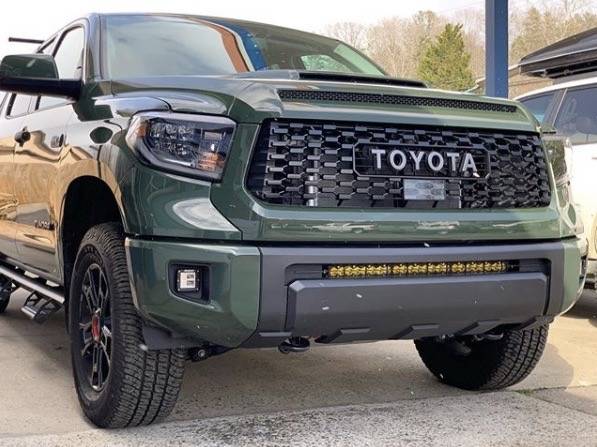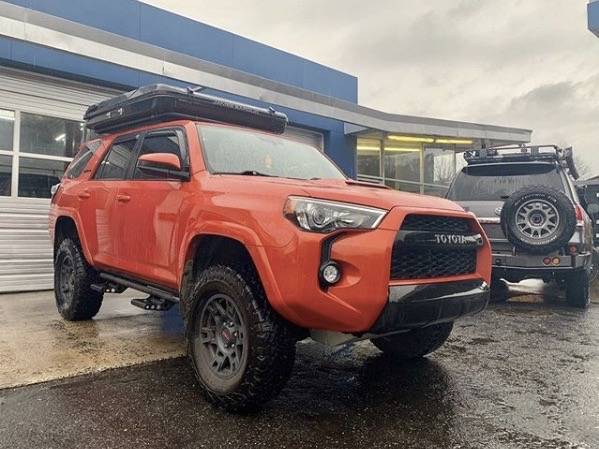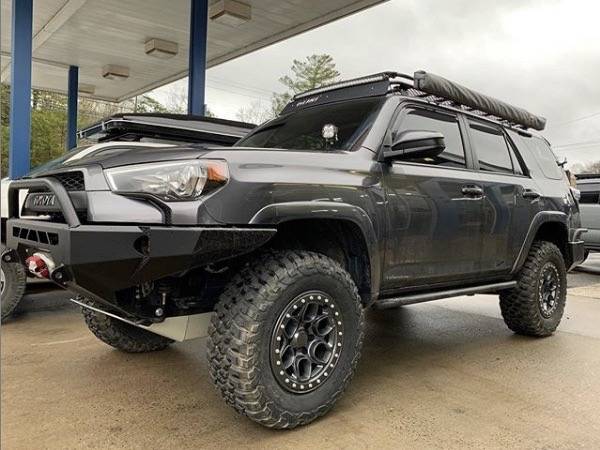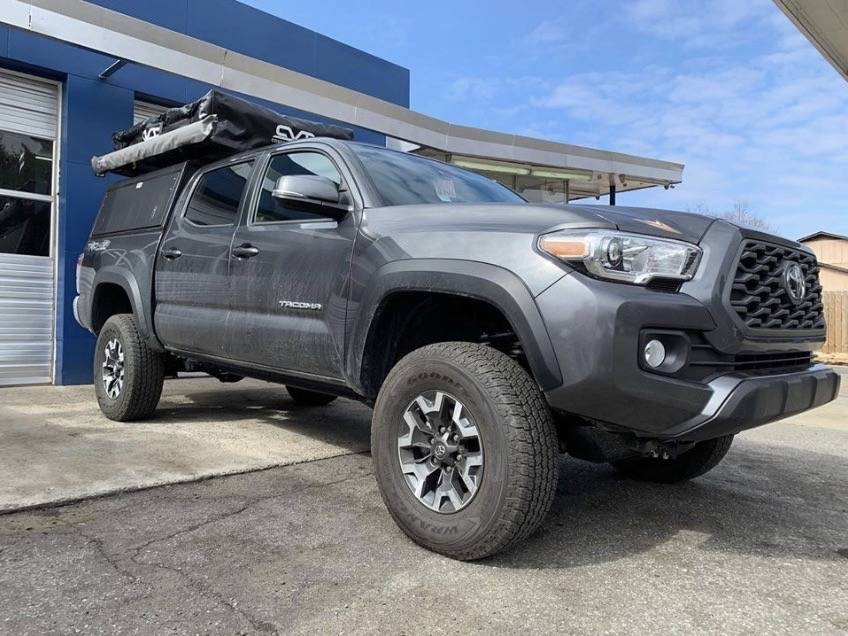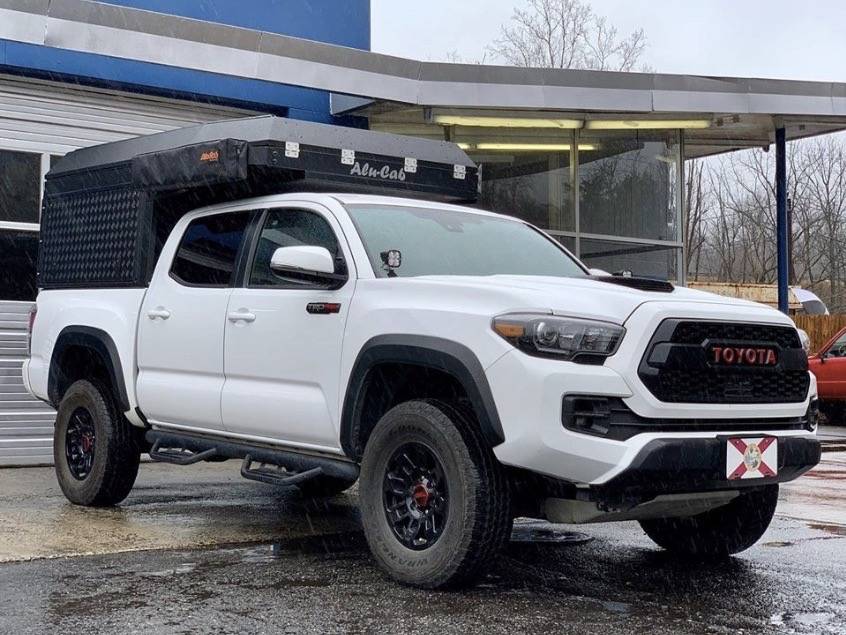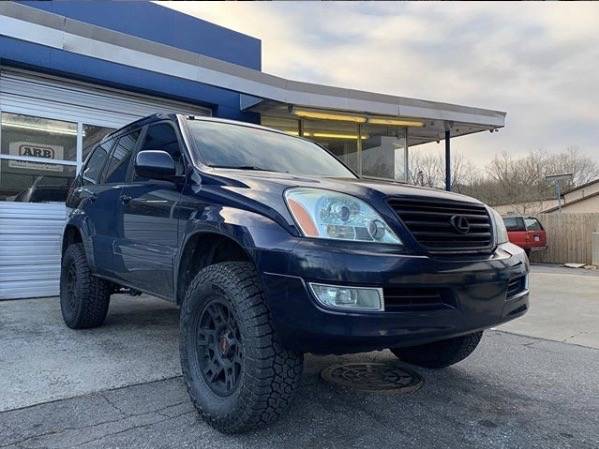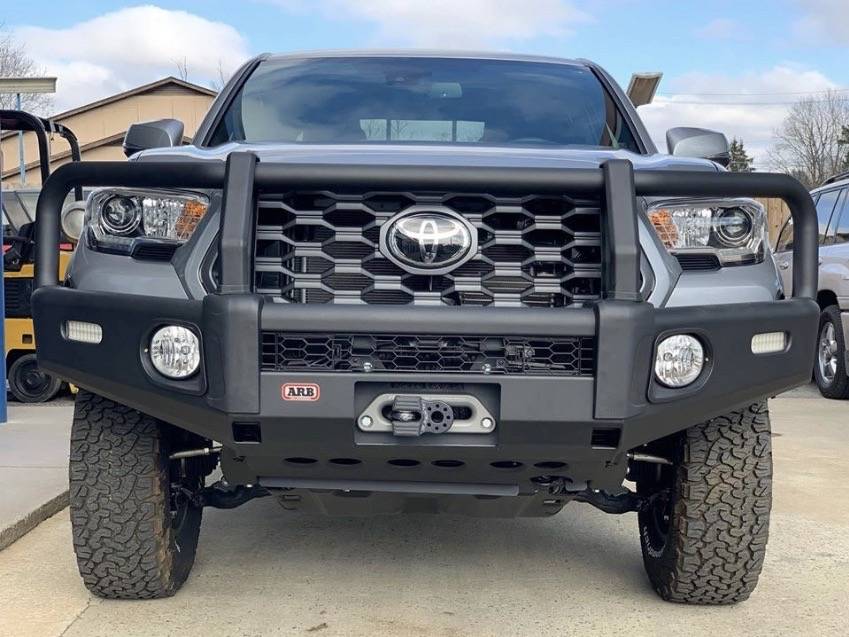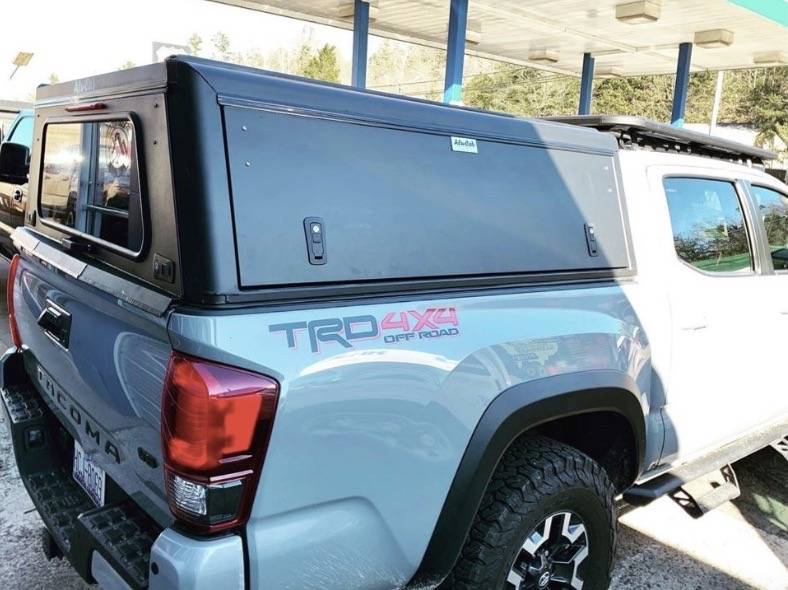 Alu-Cab Canopy for a 3rd Gen Tacoma installed! Keeping things light has always been key when preparing your overland vehicle. The Alu-Cab canopies have been designed for ease of use, with side opening doors for easy access to your gear. Looking to load up your RTT and gear up top on the Alu-Cab load bars?? With over 350lb dynamic load rating and 800lbs static load rating, the Alu-Cab canopies don't mess around when it comes to supporting your gear properly.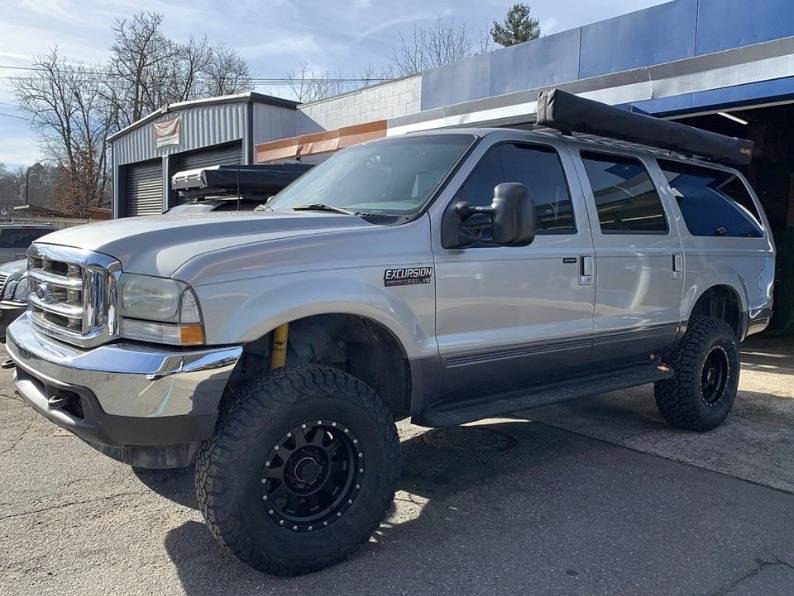 This 7.3L beast received a worthy refresh in the form of an OME suspension system, Method wheels, and 35" BFG KO2s. In addition, we added a Frontrunner Rack with an Alu-Cab Shadow Awn to provide this family with a huge amount of rack storage and 270 degrees of shade!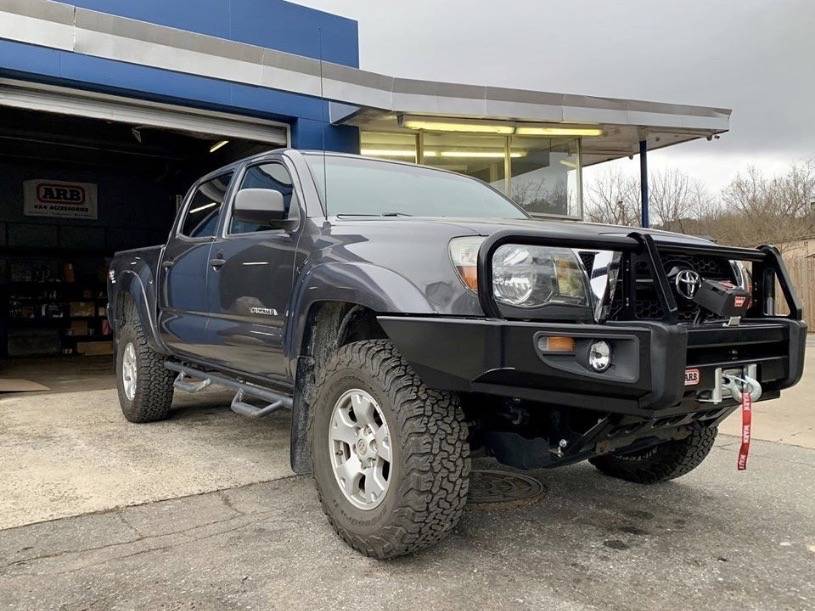 Perhaps one of the greatest combos of all time, this new ARB deluxe bull bar and Warn M8000 winch compliment the Tacoma perfectly. Paired with a new bilstein suspension system, this 2011 Tacoma is ready to hit up some local trails.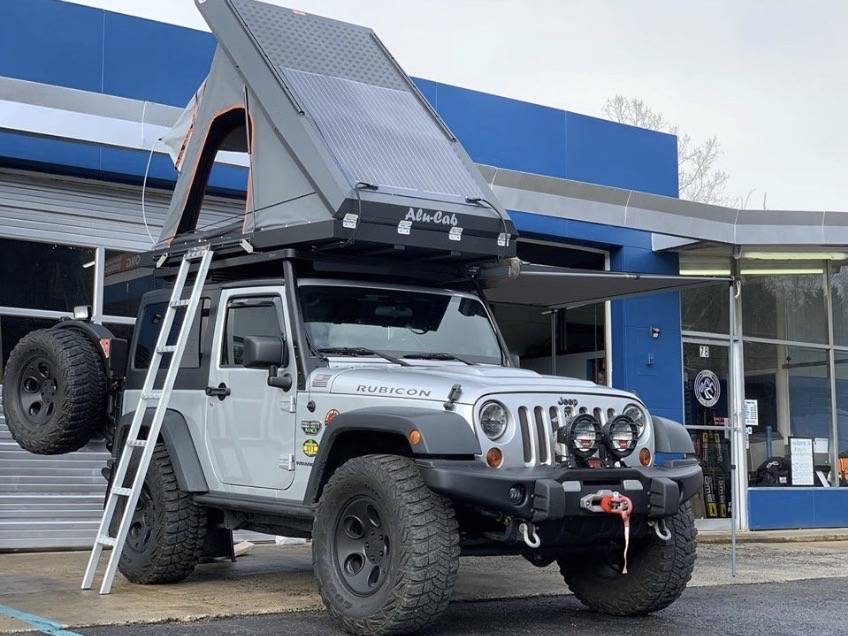 This SC based 2dr JK Rubicon equipped with lots of AEV goodies, stopped by for a major camping upgrade. First up, we installed a Frontrunner extreme slimline roof rack with Frontrunner awning and swing away awning arm to help handle the added weight on the Jeep. Next, we added an Alu-Cab Gen3 RTT with a mounted Sunflare 126W panel to help keep the battery topped off and ARB fridge cold. Be on the lookout for this sweet camping rig roaming the South Carolina coastline!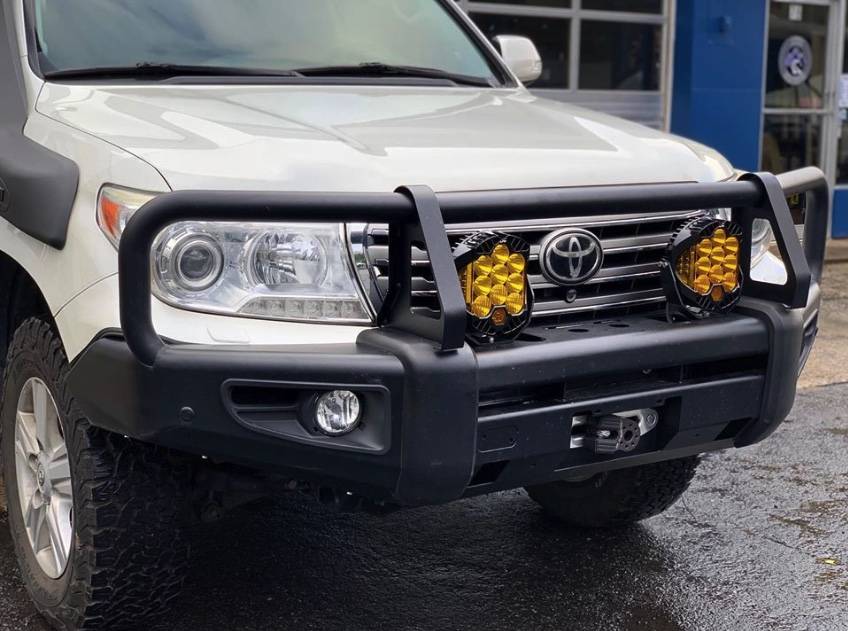 A fresh pair of Baja Designs LP9 Pro lights w/ amber lens installed on this 200 series to help light up the dark back roads of WNC. The LP9 utilizes 9 forward projecting LEDS to produce 11,025 Lumens at 105 watts, and 6 LEDs for Integrated Peripheral Technology (IPT) which produce 1,140 lumens at 10.5 watts per side. The IPT provides an incredible 200° spread of usable light.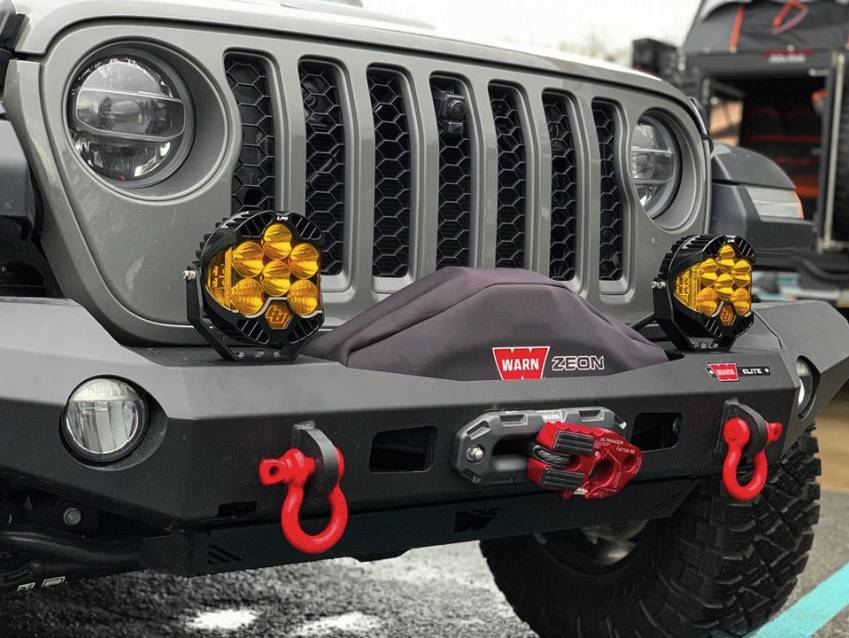 Baja Designs LP6 Pro w/ amber lens, Dometic CFX-50w, and a Dometic hardwire kit added to an already well kitted 2020 Jeep Gladiator. The LP6 Pros are a 6" powerhouse featuring a total of 10,300 lumens (8600 forward projecting and 1700 dedicated peripheral) and a 200degree spread of useable light.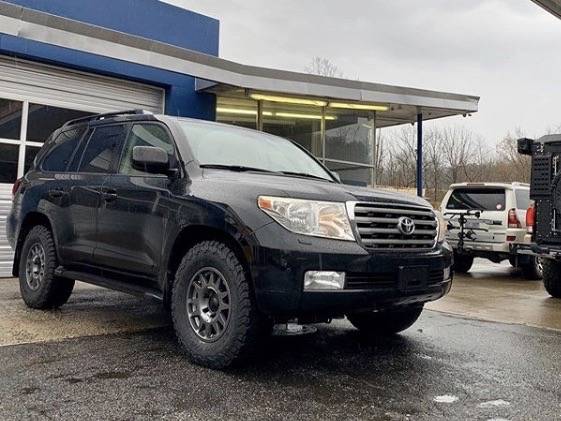 New BFG KO2 tires and EVO Corse wheels for this 200 series Land Cruiser. New wheels and tires are a great place to start when upgrading your vehicle.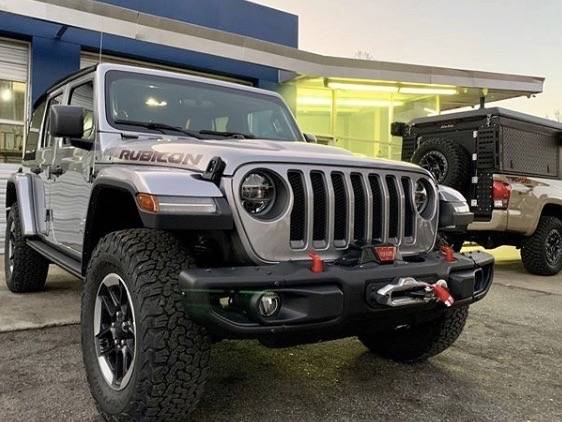 This 2020 JL Rubicon closed out 2019 in style thanks to a new Warn Zeon 10-S Platinum mounted to a Maximus 3 winch plate, ARB twin compressor w/ M.O.R.E JL specific mounting bracket, and a pair of Mopar performance rock rails with built in steps.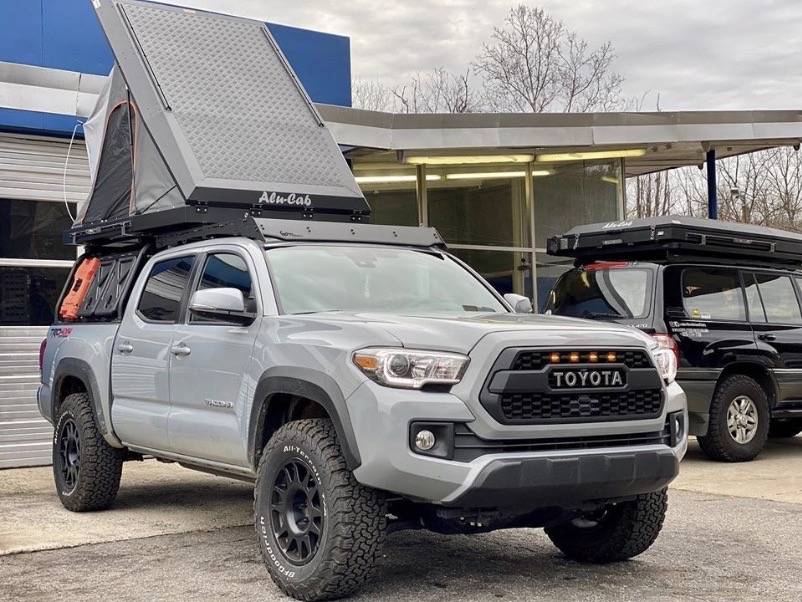 Sweet Alu-Cab Gen 3 RTT setup on this new 3rd Gen Tacoma! The added Leitner rack is a perfect platform for the Gen 3 tent to bolt directly onto while still leaving space over the Prinsu Cab rack for extra gear up front.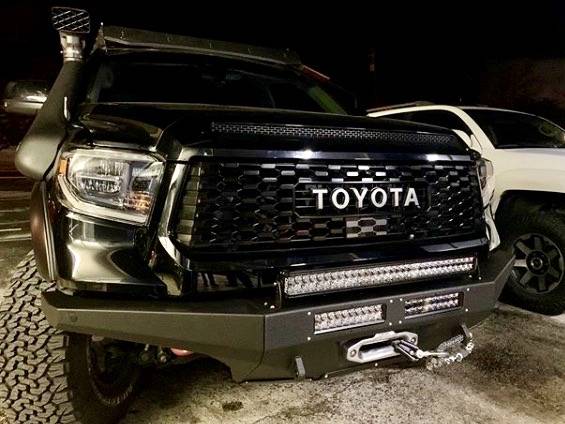 This 2018 Toyota Tundra got its Christmas presents a lil early! Camburg front bumper, Warn Zeon 10-S Platinum, Rigid dual 10" and 30" midnight edition E-series pro light bars, Switch Pro dual battery system and power steering reservoir upgrade!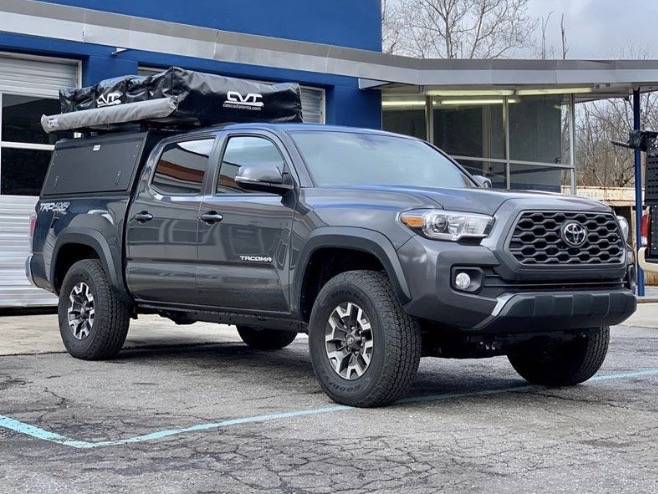 Check out this Alu-Cab canopy installed on this new Toyota Tacoma! This new adventure rig is ready for some epic coast to coast adventures! Stay tuned for more awesomeness on the way for this Taco!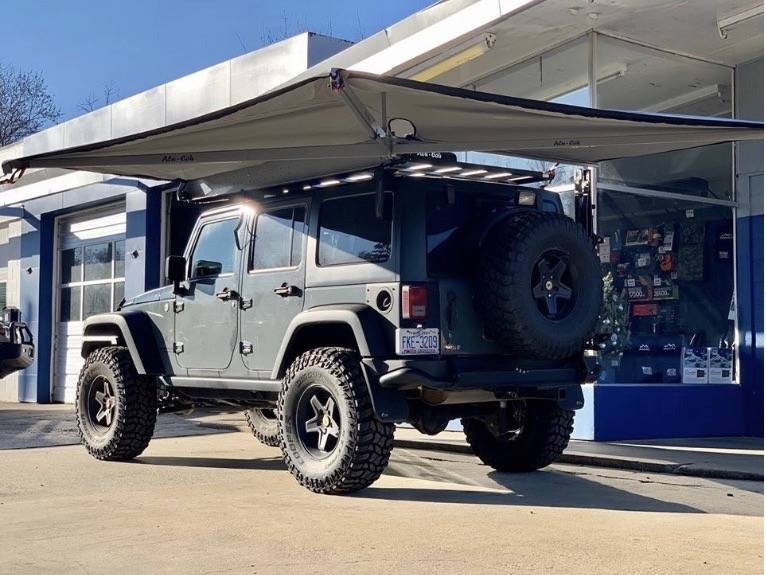 This AEV JK350 is throwing some extra shade thanks to its new Alu-Cab shadow awning! Did you know that Alu-Cab offers roof rack specific mounting brackets simplifying your shadow awning install?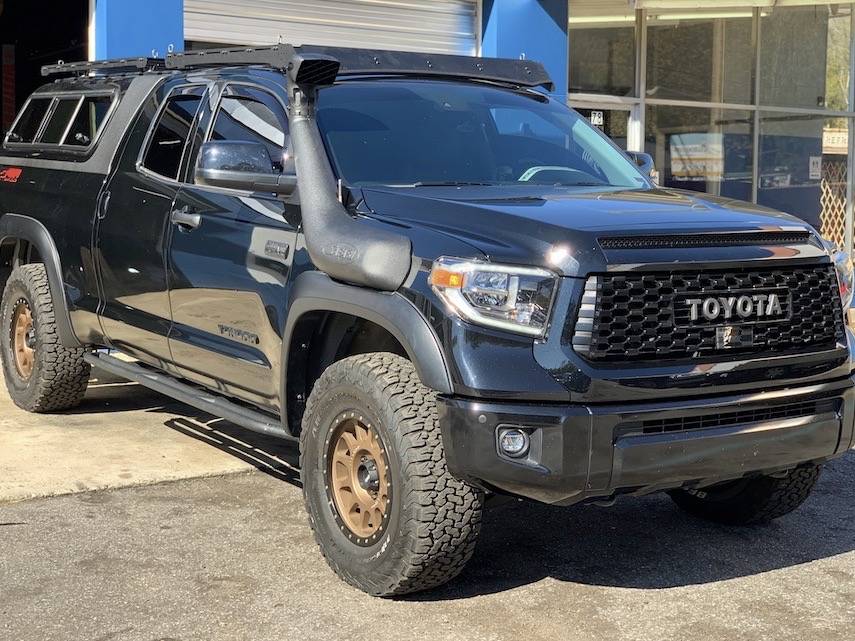 New Prinsu Racks and a Safari snorkel installed on this local outdoor adventure outfitter's 2018 Tundra. More upgrades are on the way for this sweet rig!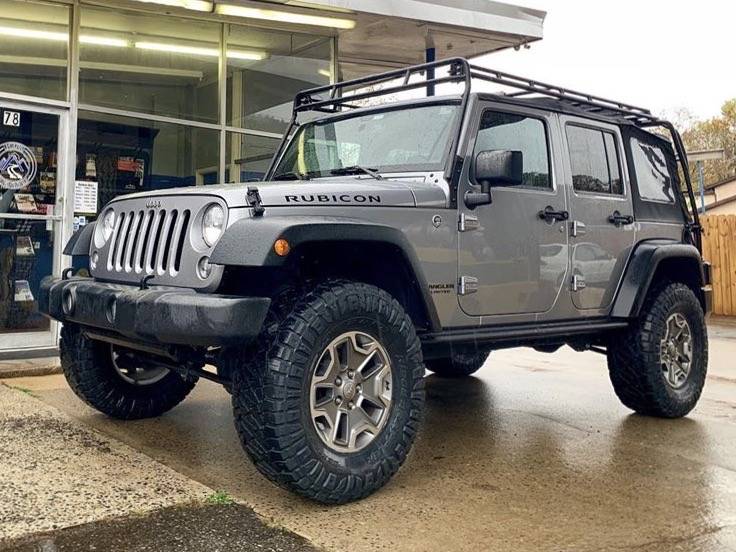 AEV 2.5" Dualsport Suspension system and 35" Nitto Ridge Grapplers helped turn this JKUR into a beast! For our JK and JL customers interested in lifting your Jeeps, look no further than AEV for your Jeep Wrangler.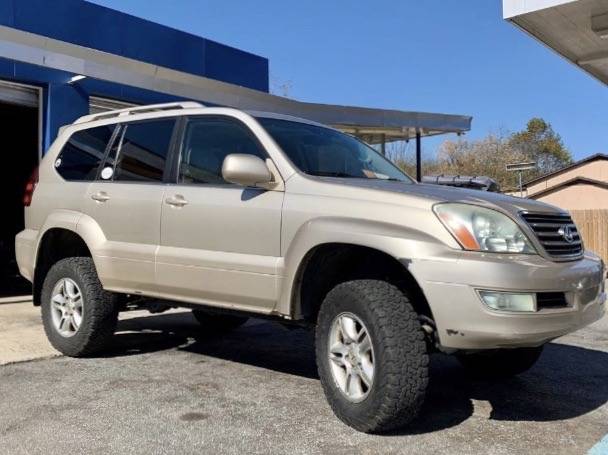 This GX470 with nearly 200k on the odometer received a big upgrade in the form of an OME suspension system. In the rear, we installed a Dobinsons rear coil conversion kit to swap out the rear OE air bags for more reliable and higher spring rate rear OME coils.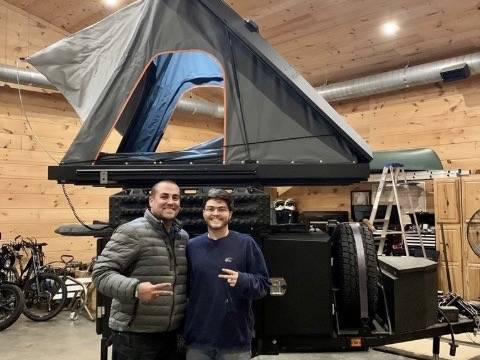 Late night Alu-Cab delivery on the way back from visiting our friends at Alu-Cab in NJ. Brand new Gen3 mounted with more goodies on the
way soon.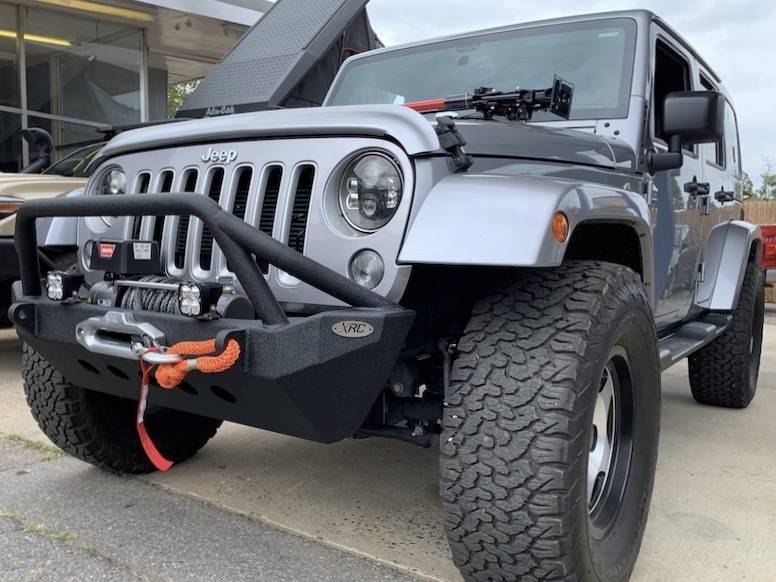 This local JKU was dropped off for a front end upgrade in the form of a new Stubby bumper, Warn m8000s, and Baja Designs squadron sport driving lights.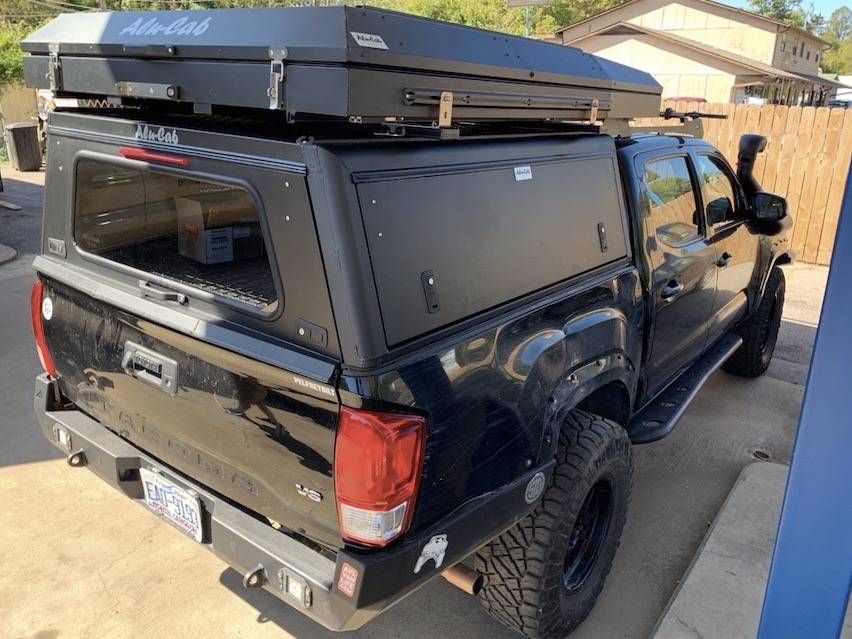 [Alu-Cab Canopy w/ Gen 3 RTT on a Tacoma] The build quality of this all Aluminum setup is second to none and offers the ultimate canopy and RTT setup currently available. These canopies excel in 3 primary areas: 1. Weight 2. Strength and 3. Versatility.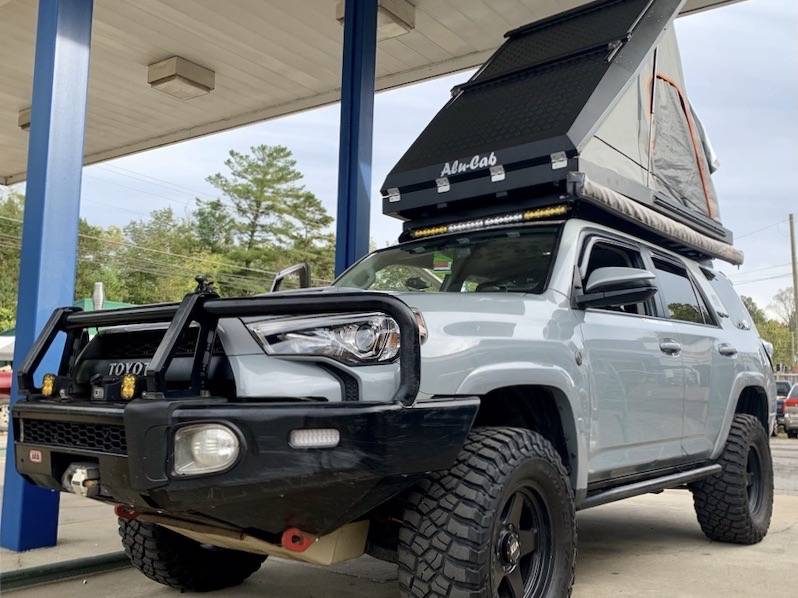 Alu-Cab is one of our most popular brands we sell here at Asheville Vehicle Outfitters. This 5th Gen 4Runner is ready for camping season with the Alu-Cab Gen 3 RTT.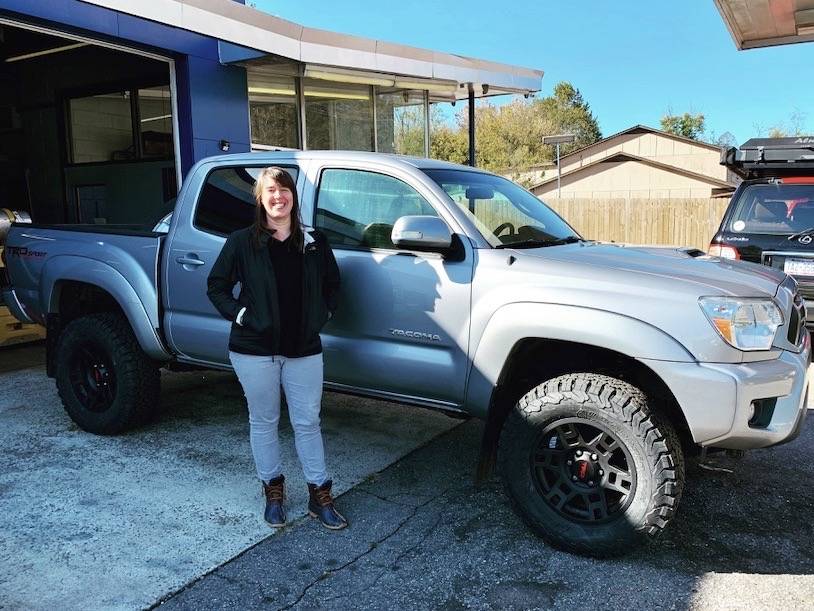 So pumped to help a local customer build her 2nd Gen Tacoma. To help improve its stance and on/off road performance, we added a 2" OME suspension system, TRD Pro wheels, and BFG KO2 tires