It's time for another avo open house!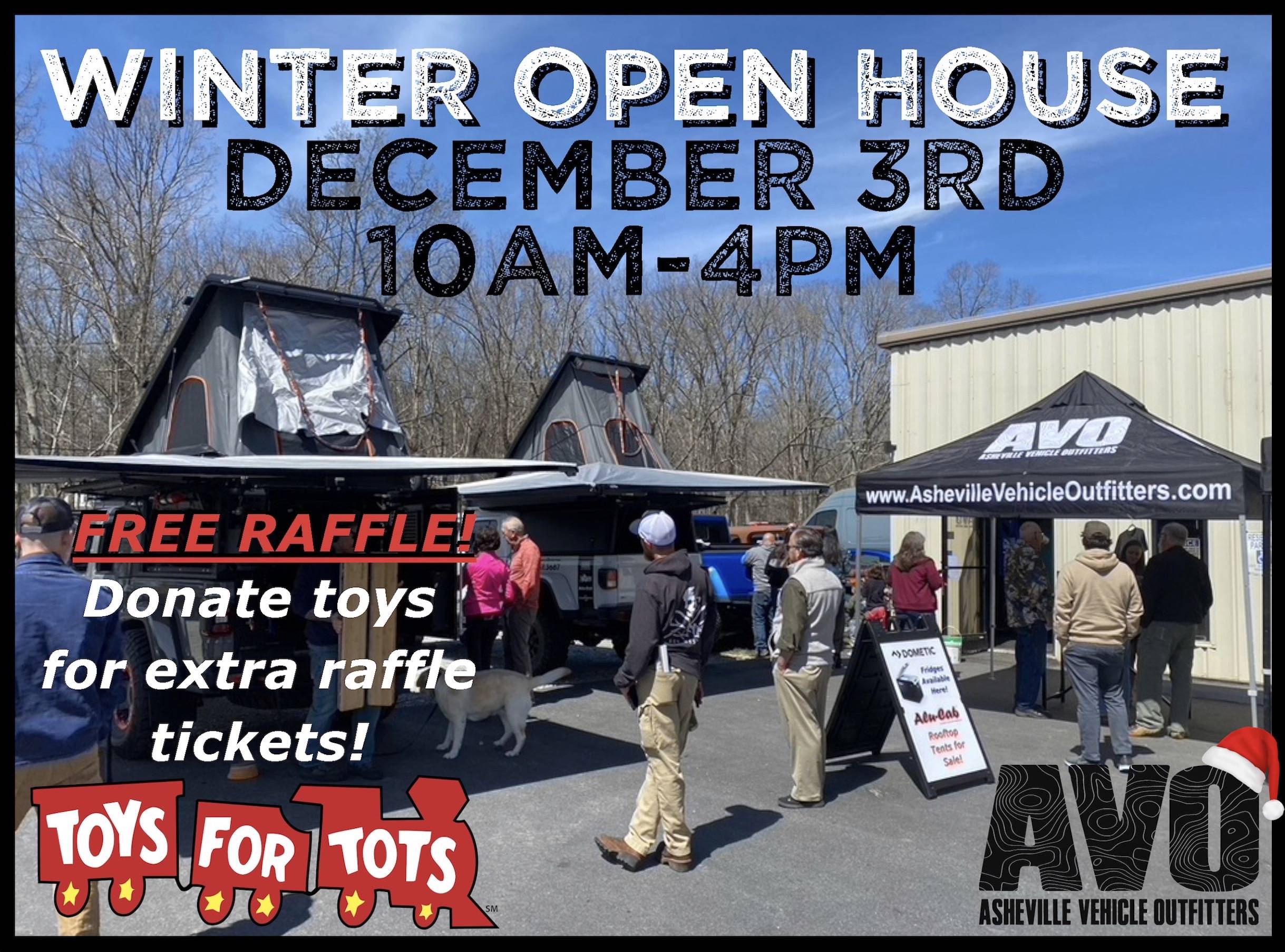 Date: Saturday, December 3rd
Time: 10AM - 4PM
Location: AVO (24 Sterling Place Mills River, NC 28739)
- FREE Raffle at 1PM
- Vendors from some of the industries best brands
- Toys for Tots Donations accepted for extra raffle tickets!
- FREE Refreshments
- SHOW ONLY SPECIALS!