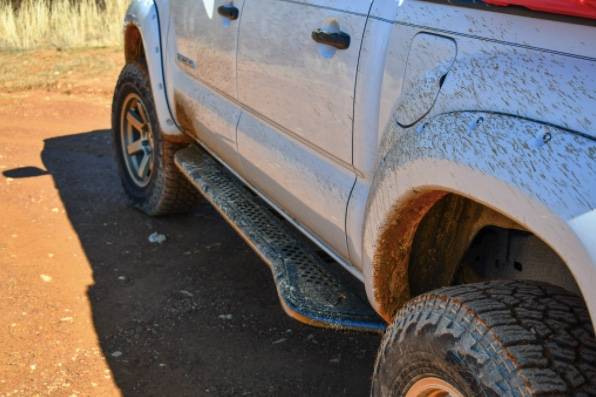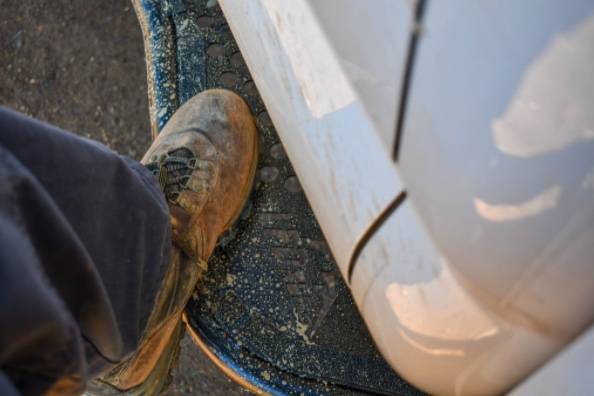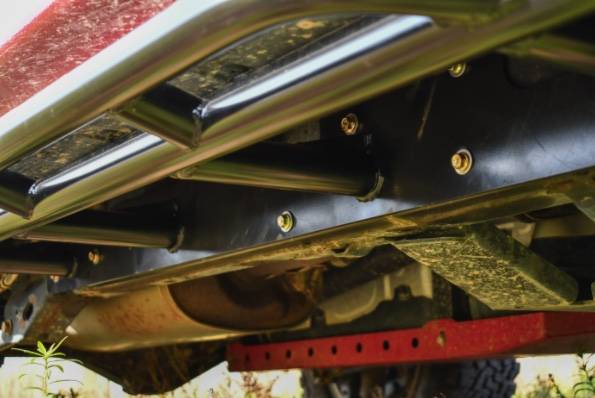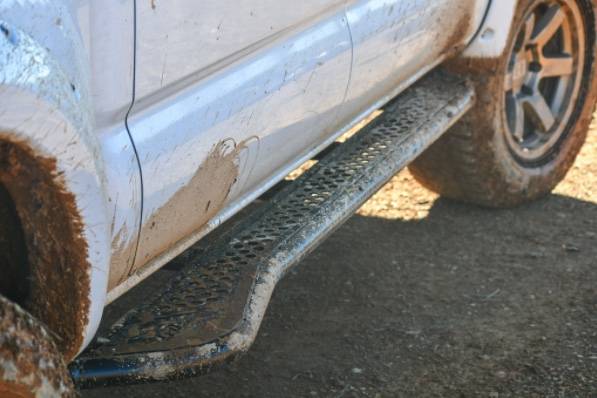 lfd rock sliders for 2005+ tacomas
Flat, Bolt on, Bumpout .120 Wall DOM with Fill Plates - Powder Coated
Contact us for info on shipping or local pick up

Rock Sliders. One of the most important armor items for your vehicle, rock sliders protect your rocker panels while navigating obstacles off road, while also providing a multitude of recovery options and jack points.
Our sliders are constructed with a one piece 1/4" metal backing plate that bolts directly to threaded holes in the frame. Each side plate is secured to the frame with grade 10.9 bolts.
The tubing is all 1.75" round .120" thick wall DOM tubing. 1/4" gussets also help to strengthen the weldment at the back plate attachment points.
Sliders are used off road to protect your rocker panel from damage from objects such as rocks, stumps, trees, etc. In technical situations they can also be used to help you "slide" over or rotate around an obstacle, hence the name. Sliders can also be used with a Hi-Lift jack along their entire length to lift a vehicle, or as a hard point for recovery operations to pull a vehicle sideways (non-kinetic pulls).
Powder coated black.
We recommend using a M8 tap and penetrating oil to chase your threads in your frame prior to installation; this will remove dirt and rust and make the bolts go in the frame easier.
This listing is for "flat" sliders with a top plate along the entire slider These have zero angle, so they are friendlier to use as a step.
Fits double cab standard bed Tacoma from 2005-2020
Sliders are built to order and subject to lead times. Photos are from prototypes and actual product may vary some from pictures.
Often confused for running boards or side steps, sliders differ in that they are fully constructed of metal and bolt directly to the vehicle's frame. Running boards and side steps bolt to the vehicle's body instead, and are vary rarely made as tough as sliders.