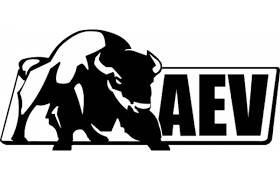 AEV's 3" Tube Accessory Mount provides a flat and secure mounting surface for attaching a variety of accessories such as auxiliary driving lights or an antenna, to any 3" OD tube. Even though these clamps were designed primarily for installing our 7000 Series LED Off-Road Lights on our JK and HD Ram* Front Bumpers, they can also be used any brush guard with 3" OD tubing and are compatible with both single and double sheer light hardware.
AEV Universal Light and Accessory Mount Kit is manufactured out of an extremely durable, glass-filled nylon material, ensuring these clamps will look good for years to come, regardless of what corner of the world you live in or travel. Installation is very simple, requiring only a single hex key or Allen wrench.
AEV Universal Light and Accessory Mount Kit is sold individually and proudly made in the USA. OFF-ROAD LIGHTS SOLD SEPARATELY.
*HD Ram owners: If you have an AEV Front Bumper, AEV offers a Ram-specific Low Tube Light Mount Kit, which includes 2-4 Accessory Mounts and a Low Tube Stabilizer Kit.
Universal Accessory Mount for 3" OD tube
For use with off-road lights, antennas, or sand flags
Compatible with singe or double sheer mounting configurations
Durable and UV-stable nylon material
Captured hardware for easy install
Made in the USA