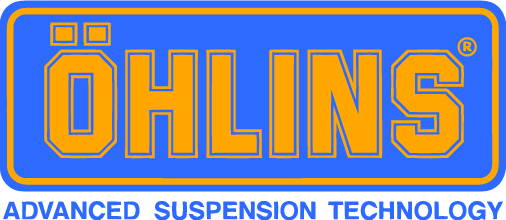 JEV MU20 allows 2.0" - 3.0" lift
JEV MU30 allows 3.0" - 4.0" lift
For the daring weekend explorers out there, the Jeep has been an iconic vehicle since the 1980s. As we all know, this vehicle isn't for the faint of heart. Our weekends tend to get rough and muddy—the tougher the terrain, the happier we are. You know that the best adventures come with the best conditions, which is why you never skimp on essential products for your Jeep.
Your off-road adventures demand a shock absorber that's built to handle tough terrain, and our new shock absorbers for Jeep Gladiator will get you over the bumpiest trails with ease. Our unique PDS system (Progressive Damping System) will take care of the landings and maintain body control on rugged terrain, because let's be honest, worrying whether you'll bottom out the suspension should be the last thing on your mind when it's adventure time. The design is strong and solid to protect against damage. The unique, industry-leading damping setting is expertly pressure-balanced and has been developed and validated through extensive testing.
We designed our suspension with Off-Road and Rally-Raid in mind to put the excitement back into winding country roads and rugged terrain. Our suspension gives you better contact with the road, improves sharp turns, and remains stable when driving over hillsides. The two-way adjustable damping enables you to adjust your suspension and adapt your drive to the road ahead. With greater traction and control, it will be possible to use larger tires for steep terrain, whether you're traversing muddy waters or climbing overland, as you can lift your vehicle up to +5 inches. The Öhlins suspension will also improve your ride comfort on common roads and highways, making these products a winning combination for your vehicle!
*Systems offer separate rebound and compression adjustability and incorporates a separate hosed reservoir.
*Must be used in conjunction with 1.5"-2.0" bump stop extensions depending on vehicle-specific fitment. Not included with kit.
Fitment
JEV MU20 fits:
2020-2022 Jeep Gladiator (JT)
2.25" shock body, fully aluminium design for improved cooling.

PDS – Progressive Damping System, internal hydraulic bump stops for bottoming out control.
2-way adjustable (compression and rebound).
Internal check valve system for completely separating compression and rebound adjustment.
Öhlins industry leading pressure balanced damping for cavitation prevention.
Compatible for 2-5" lift, please see specific part numbers in the table below.
Improved top out strength for solid axles and off road use.
Spherical ball joints for low friction suspension movement and improved body control.
Öhlins custom ball joint seals for long lasting and free play resistance even at dirty use.
Rebuildable for custom tuning and PDS stroke.
Possible to upgrade to our 2-way adjustable compression valve for adjusting high speed and low speed compression.
2 year limited warranty.
Conventional shock absorber with 3-way swivel high pressure stainless steel braided

hose for remote reservoir.

Possible to use with 2-5" lifting kit
Conventional shock absorber with piggyback reservoir.

Possible to use with 2-5" lifting kit.

Rock shields.